Early Voting Goes Against Rousseff in Brazil Impeachment Fight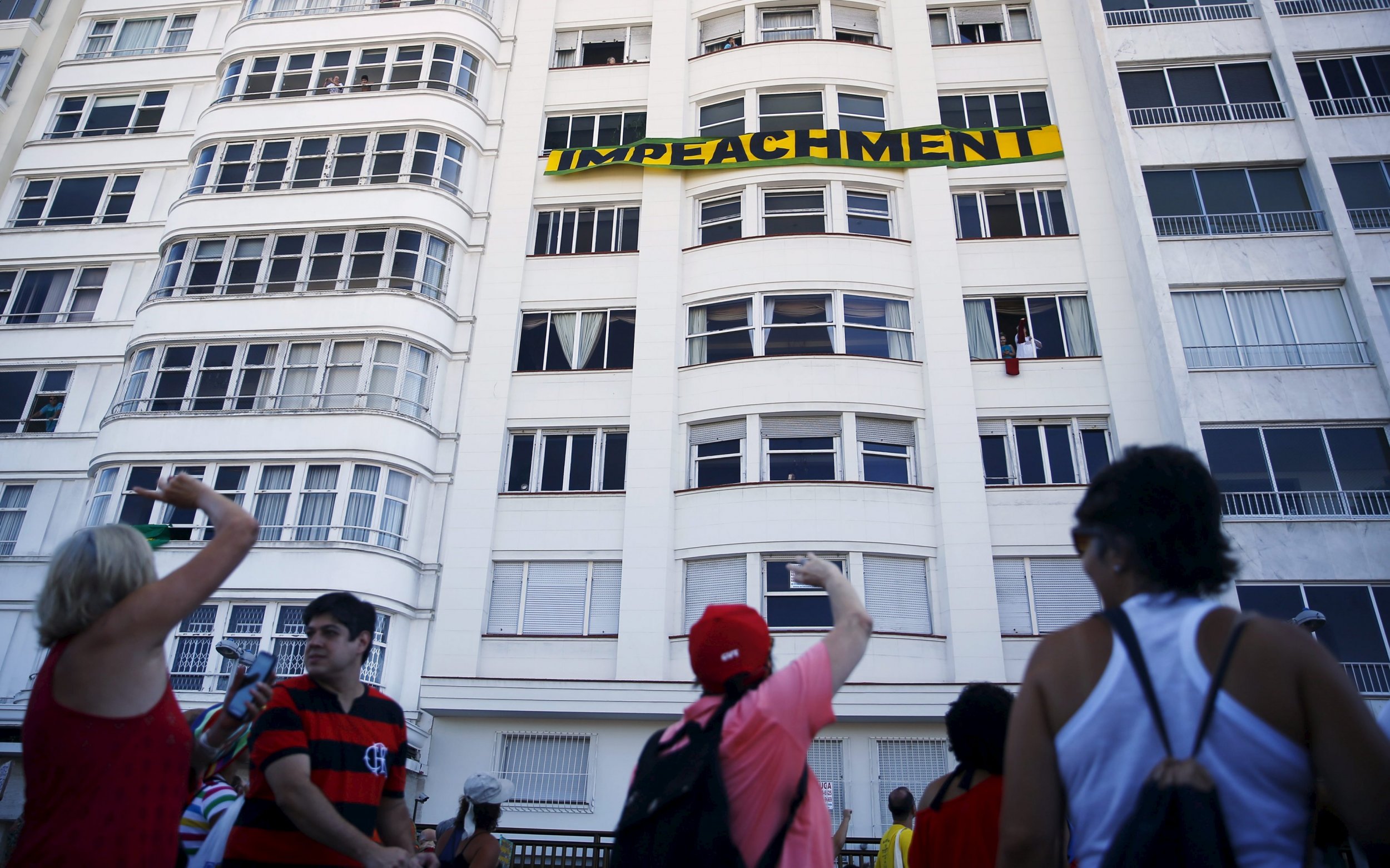 Brazil's lower house of Congress began voting on Sunday on whether to back the impeachment of President Dilma Rousseff in a fiercely contested ballot that could hasten the end of 13 years of leftist rule in Latin America's largest economy.
With 100 votes cast, 73 congressmen voted in favor of Rousseff's impeachment and 27 voted against or abstained.
The opposition needs votes from 342 out of the 513 congressmen to force Rousseff to face an impeachment trial in the Senate on charges of manipulating budgetary accounts to support her 2014 re-election.
The political crisis in Brazil, which comes during its worst recession since the 1930s, has deeply divided the country of 200 million people and sparked a battle between Rousseff and Vice President Michel Temer, who would take over if she is dismissed.
Both sides said they had enough votes to win the motion in the session where lawmakers yelled slogans and scuffles broke out in front of the speaker's podium as pro-impeachment legislators waved flags reading: "Goodbye Dear."
Leaders in Temer's centrist PMDB party were confident they could muster two dozen votes more than the 342 needed for impeachment. Government officials acknowledged Rousseff's situation was "very difficult" as they kept seeking votes or abstentions that would favor her.
If Rousseff, Brazil's first female president, loses Sunday's vote, the Senate must decide whether there are legal grounds to hear the case against her, a decision expected in early May.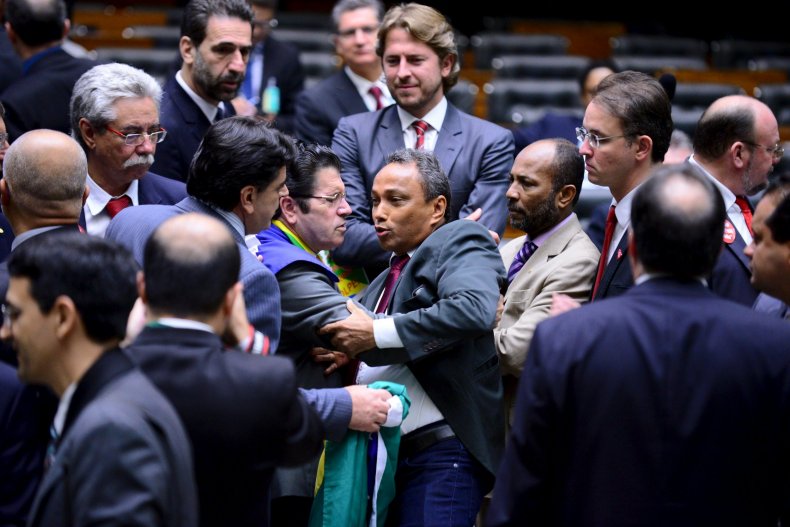 Should it agree to do so, Rousseff, 68, would be suspended from office and Temer would take over.
Business lobbies have thrown their weight behind the ouster of Rousseff, whom they blame for running Latin America's largest economy into the ground, as they look to Temer to restore business confidence and growth.
In expectation of the vote, which is expected to run late into Sunday, hundreds of thousands of protesters on both sides of the issue took to the streets of major cities across the country.
Rousseff, who was seen out on her habitual morning cycle on Sunday, returned to her residence to lead last-minute deal-making talks along with her charismatic predecessor, Luiz Inacio Lula da Silva.
Some party insiders said Rousseff and Lula had persuaded enough wavering lawmakers to vote in their favor or abstain.
"Our latest calculations are that we have the votes to block impeachment," José Guimarães, the Workers Party leader in the lower house, told reporters inside Congress.
Surveys by leading newspapers, however, showed the government lacked the one-third of votes or abstentions needed to stop the impeachment advancing to the Senate.