America is Not Ready for Another Attack on Elections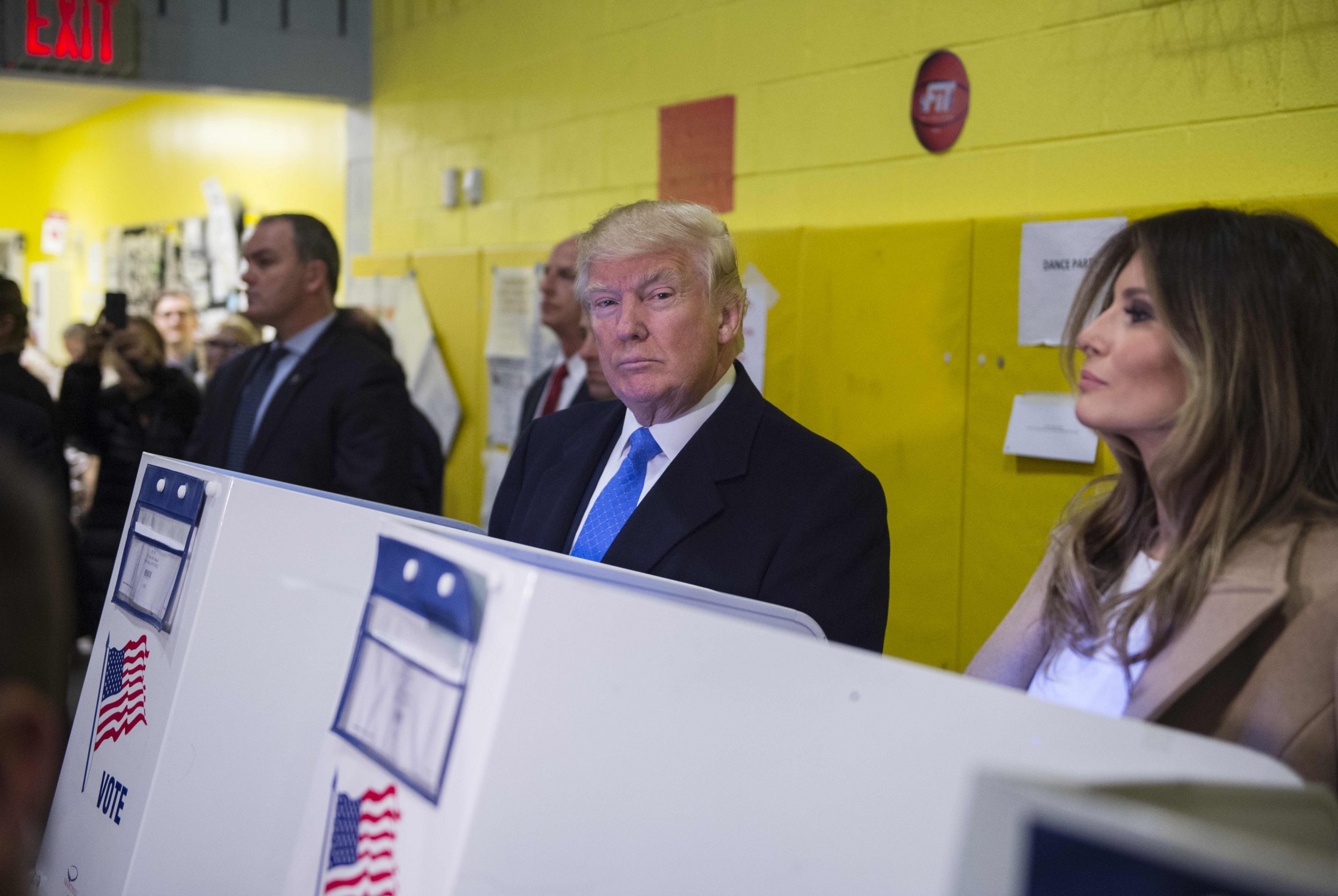 The United States remains woefully unprepared for an attack on its nationwide elections system, seven months after the 2016 presidential campaign season was consumed by Russia's multipronged attempts to undermine democracy by damaging Hillary Clinton's candidacy.
Just six of the 10 states that requested additional money to firm up cybersecurity at their election agencies are expecting to receive it, Politico reported Tuesday, while 21 states have called on new federal funding to strengthen local election security or replace outdated voting machines susceptible to hacking and intrusion.
Related: Here's how Donald Trump could actually be impeached
Despite the obvious need to secure election processes against the threat of hostile foreign networks, the country remains divided over how to go about paying for the new protections. The debate arrives as Congress is expected to tackle tax reform in the coming weeks, ahead of a looming potential government shutdown and before the 2018 midterm elections.
"If we want to enhance people's confidence in our elections, Congress absolutely should secure funding for the modernization and securing of voting systems," Nicole Lagace, communications director for the Rhode Island Department of State, told Politico. "Don't see that in our future, however!"
FBI and CIA officials who have spoken to lawmakers in public hearings have said future attacks on American elections aren't a matter of if, but when—and they expect adversaries to be more savvy in their next hacking attempts. Former CIA Director John Brennan warned the House Intelligence Committee, which is investigating Russia's influence in the 2016 election, that the Kremlin would certainly be a factor in upcoming elections, telling senators in May that "even though the election is over, I think Mr. Putin and Russian intelligence services are trying to actively exploit what is going on now in Washington to their benefit and to our detriment."
Some lawmakers believe the federal government encroaching on local elections and overseeing security efforts could add a layer of bureaucracy to an already complex and multilayered institution.
"The last thing we need to do is create more government bureaucracy and throw federal money at a problem when the states can devise a solution," Brian Kemp, Georgia's secretary of state, said in a statement.
The number of states with money already appropriated to overhauling outdated voting procedures remains few, with just eight having the funding necessary to replace outdated polling machines. The National Conference of State Legislatures estimates each state would need anywhere from $7 million to $82 million in funding in order to purchase new machines.
There is just $301 million left in Congress's Help America Vote Act, a bill providing $4 billion in funding to update voting equipment after the 2000 election exposed the outdated polling procedures and election machinery in Florida.
Senator Angus King, an independent who is pushing for Senate appropriators to fund state and local governments up to $160 million in auditable election systems, tells Politico the time for action is more pressing than ever.
"There's every likelihood that there will be further attempts to tamper with state election systems," King says. "For us to ignore that risk…would be a huge mistake."