Voting Groups Sue Ohio for Limiting Ballot Drop Boxes Ahead of 2020 Election
A civil rights organization representing voting groups in Ohio alleged in a lawsuit filed Wednesday that new election guidelines from the Ohio secretary of state will suppress voters' ability to cast their ballots in the 2020 general election.
The Lawyers' Committee for Civil Rights Under Law filed the lawsuit in the U.S. District Court for the Northern District of Ohio in Cleveland on behalf of the League of Women Voters of Ohio, the Ohio State Conference of the NAACP, the A. Philip Randolph Institute of Ohio and seven Ohio residents who are all registered voters. The lawsuit listed Ohio Secretary of State Frank LaRose as the sole defendant in the case.
In mid-August, LaRose released a list of operational recommendations for the state's 88 counties that explained how each county's board of elections should handle the election season to keep poll workers and voters safe amid the coronavirus pandemic. Many of the 48 recommendations touched upon social distancing and personal protective equipment enforcement, but some addressed the expected increase in voters who will file their ballots by mail or at a ballot drop-off location.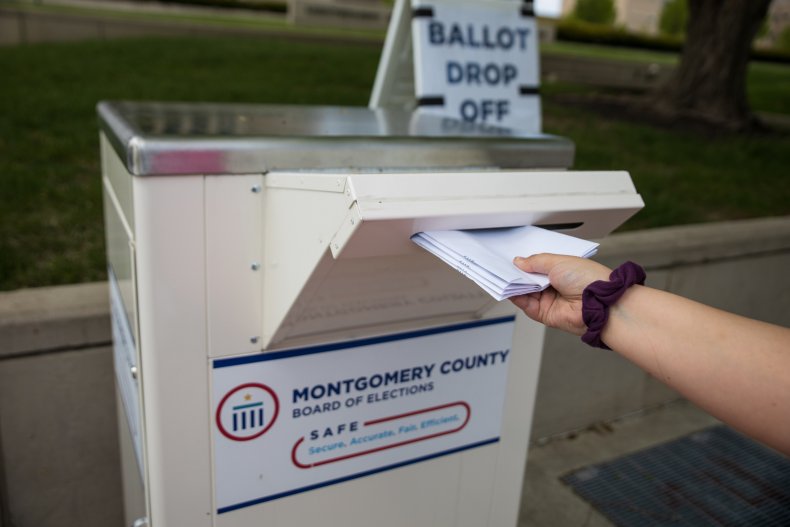 In a news release the secretary of state's office published upon announcing the recommendations, LaRose instructed election officials to "provide curbside voting and have a secure drop box at every board of elections for voters who do not want to enter the board office or a polling location."
The lawsuit alleged that having only one secure drop box available per county is a form of voter suppression. With increased mail-in ballots expected and the U.S. Postal Service warning several states that mail delivery may be delayed, "LaRose's directive limiting each Ohio county to a single secure drop box for absentee applications and ballots in the 2020 election unconstitutionally burdens Plaintiffs' right to vote," according to the lawsuit.
The Ohio Democratic Party filed a similar lawsuit against LaRose over ballot drop boxes earlier this week.
Before issuing his directives, LaRose asked Ohio Attorney General Dave Yost if it was legally possible to bulk up the state's supply of secure ballot drop box locations but decided there was no time to make changes before the election on November 3, the Lawyers' Committee lawsuit alleged. Some county election officials have in the weeks since disagreed with LaRose on the timing complication, according to the court document.
Newsweek reached out to Yost's office but did not receive a response in time for publication.
Executive Director Jen Miller with the League of Women Voters of Ohio encouraged the state to increase the number of secure ballot drop boxes in each county in a news release announcing the lawsuit. "Access to the vote depends on safe, reliable options for casting a ballot, and limiting drop boxes to one per county severely diminishes this access," Miller said. "To do so during a deadly pandemic is negligent and foolhardy."
"At a time when we are all dealing with a global pandemic, the State should be doing everything possible for voters to cast their ballots without having unnecessary challenges such as travel time, long lines, traffic jams, and lack of transportation, to name a few obstacles," said President Tom Roberts of the Ohio NAACP, who echoed Miller's call for more ballot drop boxes.
Maggie Sheehan, a spokesperson for the secretary of state's office, said LaRose is pursuing options to support vote-by-mail efforts in Ohio.
"Secretary LaRose has been and continues to be supportive of legislation that permits additional options for voters to return their absentee ballots," Sheehan told Newsweek. "As an executive office holder, he must follow the law as the legislature writes it. His focus at this time remains on getting the Ohio Controlling Board to permit him to pay postage on absentee ballots, effectively making every blue mailbox an absentee drop box."