Counties With History of Voter Discrimination Continuing to Purge Rolls At Higher Rates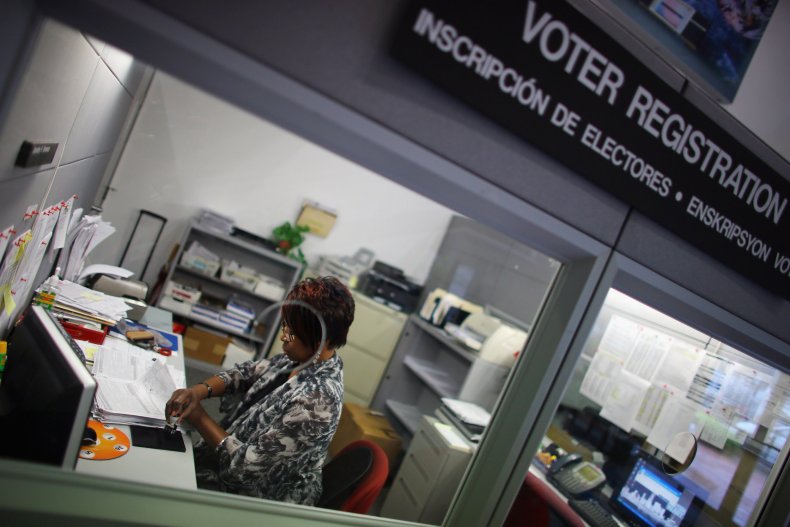 United States counties with a history of racially discriminatory voting practices are continuing to purge voters from their rolls at higher rates than the rest of the country, a new Brennan Center analysis has found.
In 2018, these counties purged voters at a rate 40 percent higher than counties which had not engaged in systemic, discriminatory practices, as defined by a now-invalidated federal civil rights statute.
The Supreme Court gutted the Voting Rights Act in 2013, paving the way for certain jurisdictions to avoid a burdensome process known as "preclearance" before enacting changes to their voting procedures.
Before the court's ruling, states with a history of voter discrimination had to clear proposed changes to their voting systems with the Department of Justice. This prevented rampant and arbitrary voter roll purges that often have the disproportionate effect of eliminating minority voters from the rolls.
From 2016 to 2018, at least 17 million voters were purged nationwide, a substantially higher sum than were purged from 2006 to 2008, before the Supreme Court scaled back the Voting Rights Act in its 5-4 decision in Shelby County v. Holder. Sixteen million had been purged from 2014 to 2016, the first period following the decision.
The Brennan Center previously found that, before the landmark voting rights case, purge rates between counties subject to preclearance and all other counties were nearly identical.
In 2014, the year following the scrapping of preclearance, counties formerly subject to the restrictions boosted their purge rates, to 10 percent, up from 7 percent in 2012. Unsurprisingly, counties that were never subject to the preclearance process continued purging voters at the same rate.
Voter roll purges are an important part of maintaining accurate counts of eligible voters in an election district. County residents routinely remove themselves from eligibility for various reasons, and administrators have an interest in tracking these changes in order to ensure voter rolls represent the actual body of eligible voters.
If a voter moves to a different county, for example, that person would no longer be eligible to vote in the county of their prior residence. In many states, when a person is convicted of a felony, that person loses their right to vote. Death is another common reason for removal from the rolls.
But voter roll purges often have the effect, deliberate or not, of removing African-Americans from eligibility for no justifiable reason. The Brennan Center analysis notes that minority voters are more likely than white voters to share the same name, increasing the probability of mix-ups when clearing names from voter rolls. Administrators often rely incomplete or inaccurate systems, which can lead to mistakes that aren't discovered until a disenfranchised voter goes to cast a ballot.
In Georgia, for example, African-Americans recently accounted for 52 percent of all felony removals from the state's voter registration systems, nearly twice their share of the voting age population, according to an APM Reports analysis.
The Brennan Center report concluded that if the counties covered by preclearance purged voters at a similar rate as all other U.S. counties, as was the case before the Supreme Court's decision, 1.1 million fewer individuals would have been removed from the rolls between 2016 and 2018.