VP Kamala Harris Bashed for Her 'Enjoy the Long Weekend' Memorial Day Tweet
Vice President Kamala Harris on Saturday tweeted a photo of herself and told all of her followers to have a long, enjoyable holiday weekend. She didn't tell Americans to have a thoughtful Memorial Day weekend, nor did she remind them to take pause on the final weekend preceding the last Monday in May.
In her first Memorial Day weekend as vice president of the United States, she simply posted a smiling photo of herself and said "Enjoy the long weekend."
Memorial Day is a federal holiday on the last Monday in May to remember those who have died while serving in the United States military. It was initially called Decoration Day following the U.S. Civil War, which took more American lives than any other war in the country's history.
About 100 years later, in 1971, the U.S made it an official federal holiday. It's a time for families and friends to visit cemeteries and memorials for those who have passed. It's a time for cities to hold parades to honor those who have passed, and it has subsequently become the unofficial beginning to summer—as school has just ended and there are three months before it starts back up.
The weekend has also become a three-day holiday weekend full of barbecues, road trips, beach visits and family visits to kick off the summer.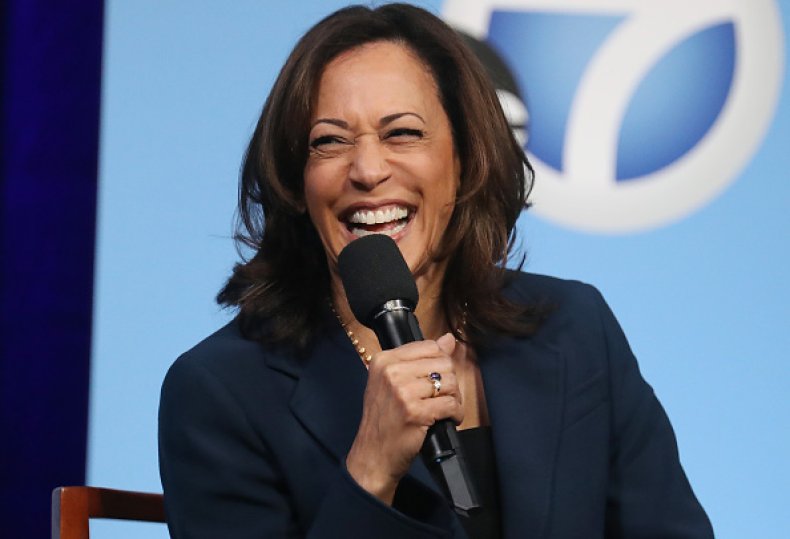 The tweet by Harris on Saturday set off a firestorm of responses from many of her 10.4 million followers who wanted to remind her of the reason for the holiday.
Here are some of the reactions:
This isn't a "long weekend." It's a weekend where we honor the fallen.
It is Memorial Day weekend. This weekend is our time as a nation to honor our Fallen. It is our dedicated time to reflect on our war fighters, those who paid the ultimate price for our Freedom.
What a disappointing tweet from a person I like and support. Please do better.
Kimberly Klacik, who was a former GOP nominee in Maryland, called the vice president "stupid" for the long weekend comment. "Long weekend? I know many are upset & saying this is disrespectful, but I believe you are really just stupid."
Then there's this response on the VP's thread.
"Unbelievably disappointed that there is no mention as to why there is a "long weekend". This is a picture of our son, PFC Paul Cuzzupe who can't enjoy the weekend as he died defending our freedom."
And just a few more:
You are aware that the "Long Weekend " is to honor those who sacrificed for our Nation. You do know that ???
It's just a "long weekend" for this fraud. I have several dead buddies that disagree.
My husband gave his life for a long weekend