VP Mike Pence Refuses To Directly Answer Whether Climate Change is a Threat in Tapper Interview
During a CNN interview on Sunday, Vice President Mike Pence repeatedly refused to give a direct answer when asked about his beliefs on climate change and whether it poses a threat to the planet.
Part of a longer State of the Union interview, the exchange between host Jake Tapper and Pence became more contentious as the vice president avoided answering several pointed questions on the issue.
"Do you think human-induced climate emergency is a threat to the United States?" Tapper asked the first time.
The question came after Tapper noted that the Environmental Protection Agency, acting under the Trump administration, rolled back part of former President Barack Obama's Clean Power Plan proposal on Wednesday. As part of the curtailing, states will continue to have the ability to set their own limit for coal power plant emissions—a move that roiled some environmental groups.
"What I will tell you is, we will always follow the science," Pence responded, brushing off Tapper's interjection that the "science says it is."
Newsweek subscription offers >
Pence continued: "But what we won't do is hamstring energy in this country, raising the cost of utility rates for working families."
The vice president then touted the proliferation of advancements in natural gas and clean coal technology, referencing data that shows a reduction in carbon emissions, but again refused to answer.
"But it is a threat?" Tapper interjected once more. The exchange continued, with Tapper eventually asking Pence on at least four separate occasions whether he believed climate change posed a threat to the United States. Each time, Pence refused to give a committal answer.
The Wednesday unveiling of Trump's Affordable Clean Energy (ACE) rule, which will replace the Obama-era Clean Power Plan, marked another instance in which the Trump administration has sought to undo the environmental regulations proposed by its predecessor.
The Trump administration argued that the Obama-era provision, which never went into effect and was locked in a court battle, was "overly burdensome" and went too far in regulating how power plants reduce carbon dioxide emissions. What's more, the administration said the plan's push for greater renewable energy sources handicapped the industry.
But environmental groups say the aggressive Obama plan was necessary to curb the effects of a global climate crisis. Those organizations—along with former members of the EPA—have characterized the new Trump plan as a "weak" measure designed to minimally adhere to clean air laws.
"I believe this is the first rule in EPA's history that acknowledges the existential threat of climate change but by the agency's own admission does absolutely nothing to stop it," former EPA administrator Gina McCarthy said in a statement.
Environmental advocates at the Natural Resources Defense Council called Trump's plan a "dirty" energy proposal that "would do nothing to address the rising economic costs and the increasing dangers wrought by climate change. Instead, it would give polluters free rein and doom future generations to a dangerously hostile world." The group said it intends to take the Trump administration to court to challenge the new policy.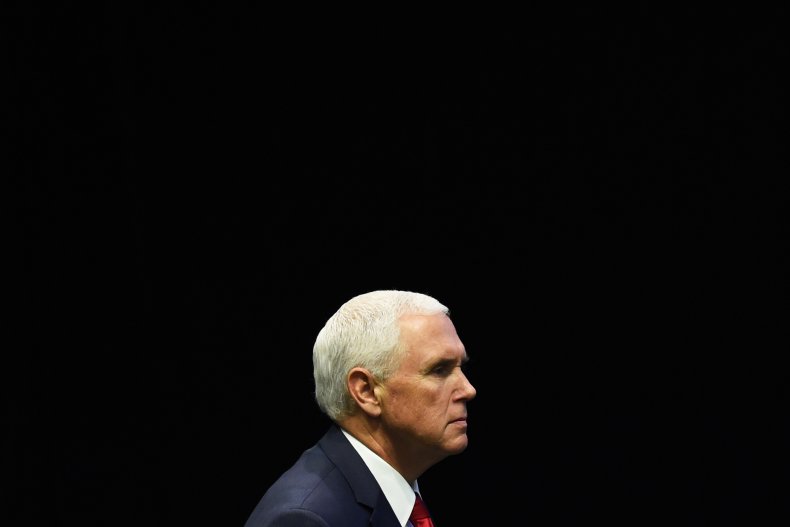 VP Mike Pence Refuses To Directly Answer Whether Climate Change is a Threat in Tapper Interview | U.S.