VP Nominee Pence Vows to Release Tax Returns Next Week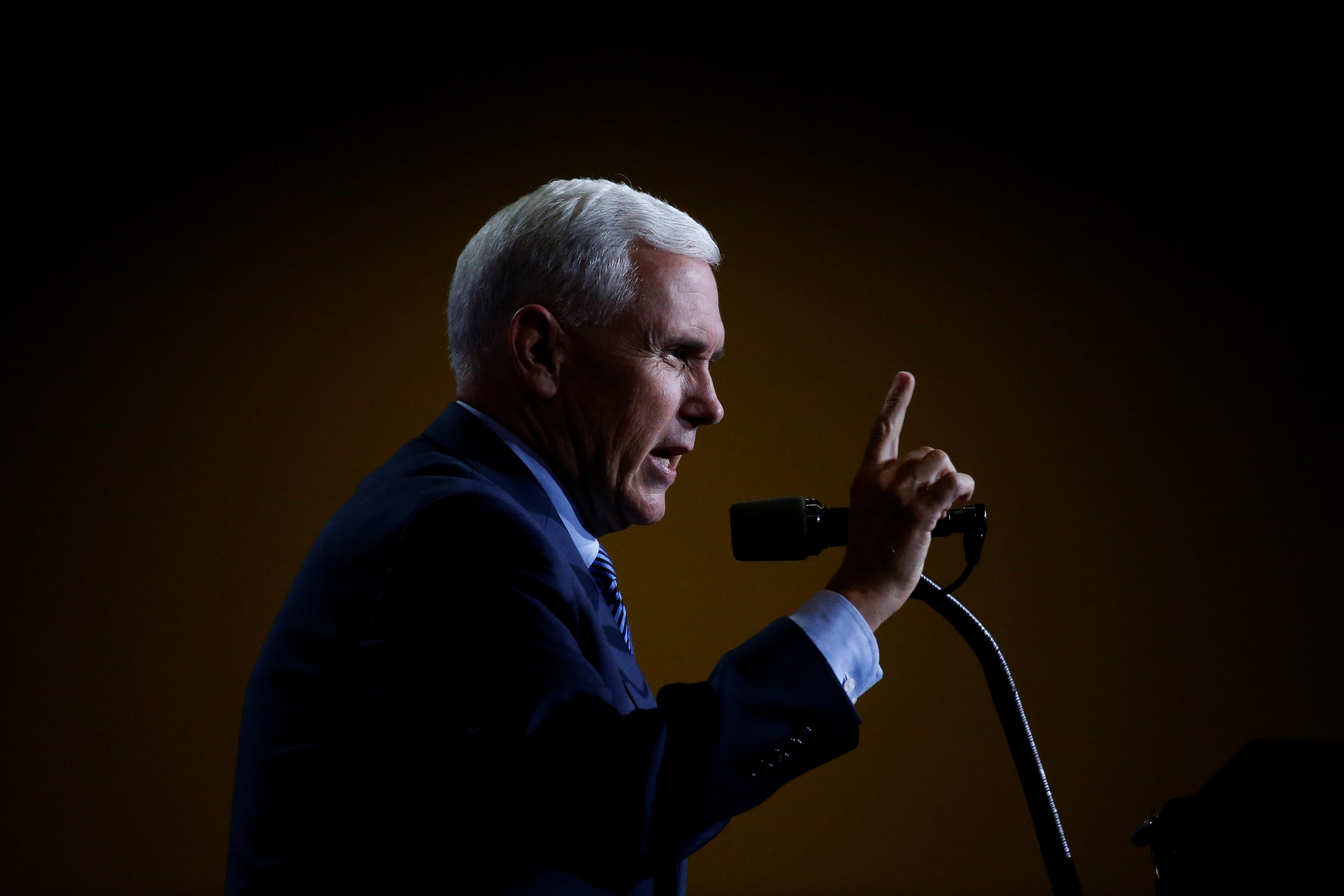 Republican vice presidential candidate Mike Pence will release his tax returns next week while his running mate continues to cite audits to justify his refusal to do the same.
"I'll release mine in the next week," Pence told NBC's Chuck Todd in an advance clip from Sunday's "Meet the Press." "Donald Trump and I are both going to release our tax returns...Donald Trump will be releasing his tax returns at the completion of an audit," he said, citing the GOP presidential nominee's oft-repeated reason for refusing to release his returns.
"But that won't be before the election," Todd asked. "Well, we'll see," Pence replied.
Trump's tax returns have been a lingering campaign issue as critics ponder his true wealth, possible charitable giving and business ties, if any, to foreign entities. The GOP nominee has repeatedly cited audits to argue that he could not release his filings, although the government has confirmed that he could make them public if he chose, despite IRS review.
In contrast, Democratic presidential nominee Hillary Clinton and vice presidential hopeful Tim Kaine have both kept with a tradition dating back decades and released their tax returns publicly. Clinton and her husband had $10.75 million in income in 2015 and paid an effective federal tax rate of 34.2 percent. Kaine and his wife recently released 10 years of tax returns, showing they were taxed at a 20.3 percent rate in 2015.
Pence on Clinton
Pence also will argue that Clinton's use of a private server as secretary of state "does disqualify her from serving as president of the United States" when "Meet the Press" airs.
The FBI released its notes Friday from an investigation into whether Clinton mishandled classified information while serving in President Obama's cabinet. The FBI had concluded that she was reckless and sloppy in sending emails that contained passages marked classified but her behavior didn't warrant prosecution. Still, the release of the documents provided another opportunity for her critics, who have made her alleged dishonesty and commitment to transparency a chief issue of the campaign.
"It's just more evidence that Hillary Clinton is the most dishonest candidate for president of the United States since Richard Nixon," Pence told Todd. "What's evident from the notes, what's evident from all of the revelations of the past several weeks is that Hillary Clinton operated in such a way to keep her emails and particularly her interactions while secretary of state with the Clinton Foundation out of the public reach.
"With regard to classified information, she either knew or should have known that she was placing classified information in a way that exposed it to being handled and to being made available in the public domain, even to enemies of this country," Pence charged.