Vulgar Florida Man With Face Tattoo Arrested After Telling Kids in Playground Where Babies Come From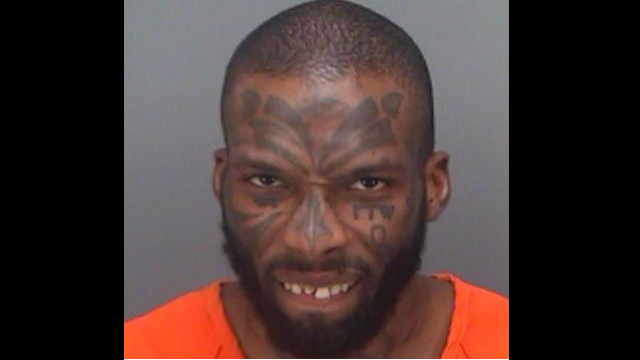 A Florida man was arrested over the weekend after he scaled playground equipment at a park and shouted a vulgar explanation about where babies come from at children who were playing nearby.
At around 3 p.m. on Sunday, Otis Dawayne Ryan, 30, climbed atop playground equipment in Tampa Bay while yelling at a group of children between four and six years old about how babies come from women, according to authorities.
An officer, who witnessed the incident, arrested Ryan and charged him with disorderly conduct, reported Tampa Bay Times.
"I watched [Ryan] walk over to the busy playground area and climb to the top of one of the children's toys that was being occupied by children between the ages of 4 and 6," the officer wrote in the arrest report. "He then started shouting from the top telling the children that babies come out of women. At that time parents were rushing to the area to remove their children."
The officer also said that Ryan was using explicit language.
After the incident on Sunday, Ryan was adjudicated guilty, ordered to pay $118 in fines and banned from the park, according to court records. He was then released.
Ryan has reportedly caused a series of disturbances in the Tampa Bay community recently. According to police, earlier in that same day, an officer saw Ryan approaching tourists while making lewd remarks toward the women in the group, seemingly trying to provoke a response from their male partners.
Ryan's police record shows he has been arrested several times in the past 12 months for various charges, including battery, carrying a concealed weapon and disorderly conduct. Police said Ryan was arrested on Friday night for swearing and dancing during a street performance where children were present, reported WFLA. He was charged with disorderly conduct.