Vulgar Message to Donald Trump in Political Cartoon Causes Paper to Drop Cartoonist: 'Loose Lips Sink Strip'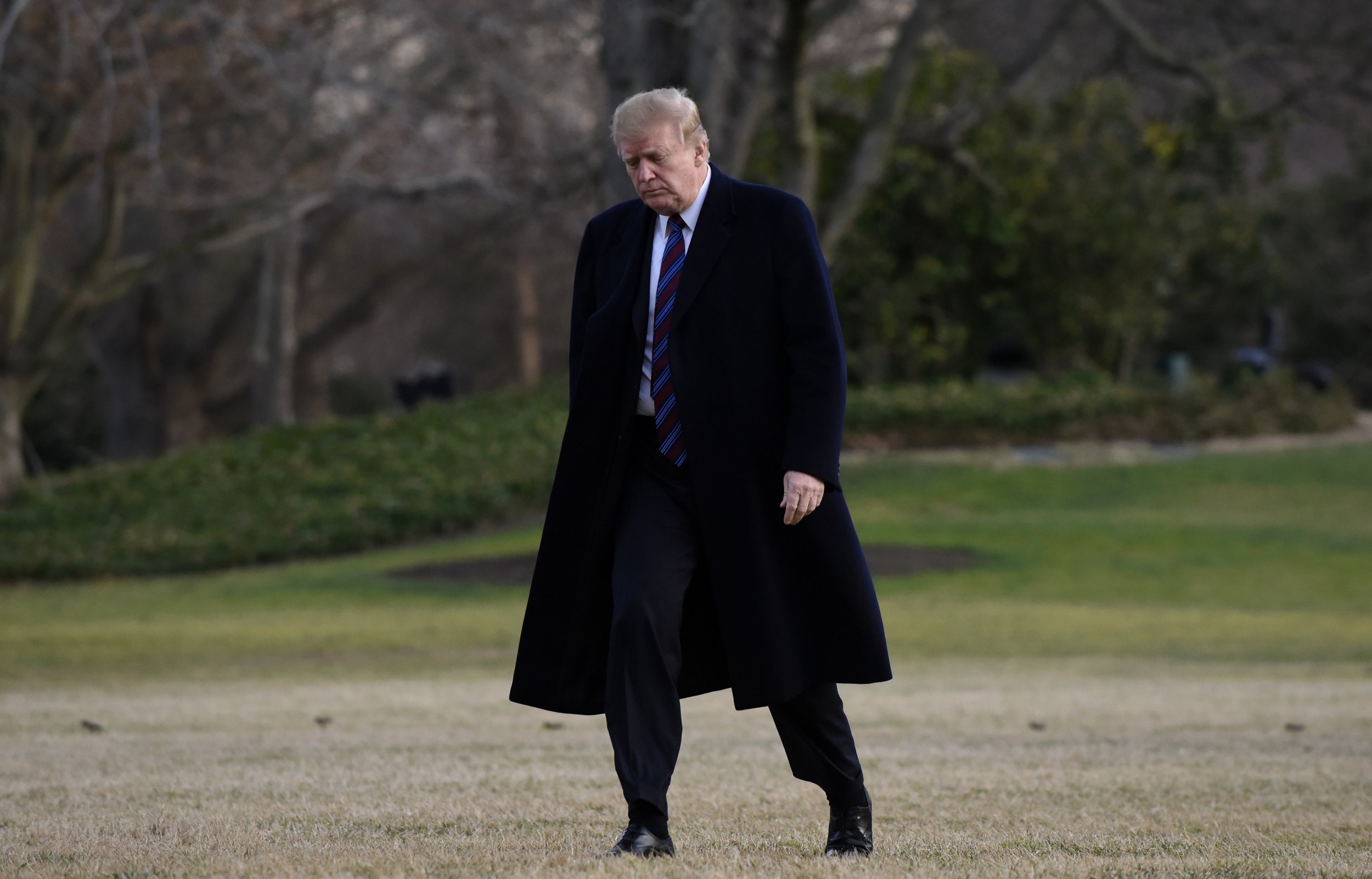 A Pennsylvania newspaper said it would stop publishing a popular cartoon after the f-word directed at President Donald Trump appeared in its latest issue.
"Non Sequitur" is a syndicated cartoon by Wiley Miller and is a regular feature of the Pennsylvania publication The Butler Eagle.
Readers were are encouraged to color in the three-panel, black-and-white cartoon, which this week featured a "Bearaissance" character named "Leonardo Bear Vinci."
But on Sunday, readers spotted a small scribbled message appeared in one of the panels, which said: "We fondly say go f*** yourself...Trump."
Newsweek subscription offers >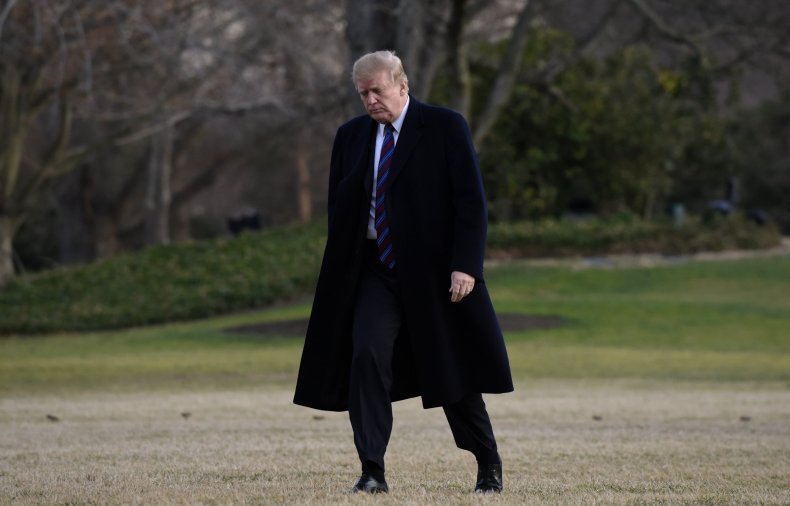 Ron Vodenichar, Eagle publisher and general manager, was unhappy with the message, which was brought to his attention after a reader spotted it.
In a Butler Eagle article headlined "Loose lips sink strip: cartoonist fired for cure," Vodenichar said that the message was "apparently placed there by someone in the creative department of the creator of the comic strip or the syndication which controls it.
"Neither The Butler Eagle nor any other newspaper that includes this strip had an opportunity to remove it even if they had discovered it before distribution.
Newsweek subscription offers >
"We apologize that such a disgusting trick was perpetuated on the reading public. The Butler Eagle will discontinue that comic immediately," Vodenichar said.
The strip is distributed by Andrews McMeel Syndication, whose website states that it appeared in more than 700 newspapers. It is unclear if other publications will follow suit.
In a tweet, Miller appeared to refer to the message, by saying: ""Some of my sharp-eyed readers have spotted a little Easter egg.... Can you find it?"
Miller does not hide his contempt for Trump on Twitter. After the State of the Union address, he tweeted on February 6: "Trump's SOTU address was essentially that guy yelling at his bloodied wife, 'WHY DO YOU MAKE ME KEEP HITTING YOU?'"
On immigration, he called him "the Gaslighter-in-Chief" who presents "zero evidence to support this claim" about the numbers of people coming into the country from Mexico.
In response to reports that Trump had blamed the Democrats for faltering talks on the border wall, Miller tweeted: "The gaslighting projectionist explains it all. Such a stable genius."
The negotiators for the Republicans and the Democrats had hoped that a deal would be struck by Monday so Congress could pass the legislation in time for the February 15 cut-off date.
Newsweek has contacted Miller and Andrews McMeel Syndication for comment.
This story has been updated with the correct spelling of Pennsylvania in the first paragraph.
Vulgar Message to Donald Trump in Political Cartoon Causes Paper to Drop Cartoonist: 'Loose Lips Sink Strip' | U.S.