Vulture Droppings Are Ruining CBP Communication Along The U.S.-Mexico Border
A radio tower used by Customs and Border Protection in Kingsville, TX has become home to a group of hundreds of vultures who have coated the structure in urine and feces.
Quartz reported that the agency issued a request for information to vendors in pursuit of a netting system that would deter the birds from using the tower as their home.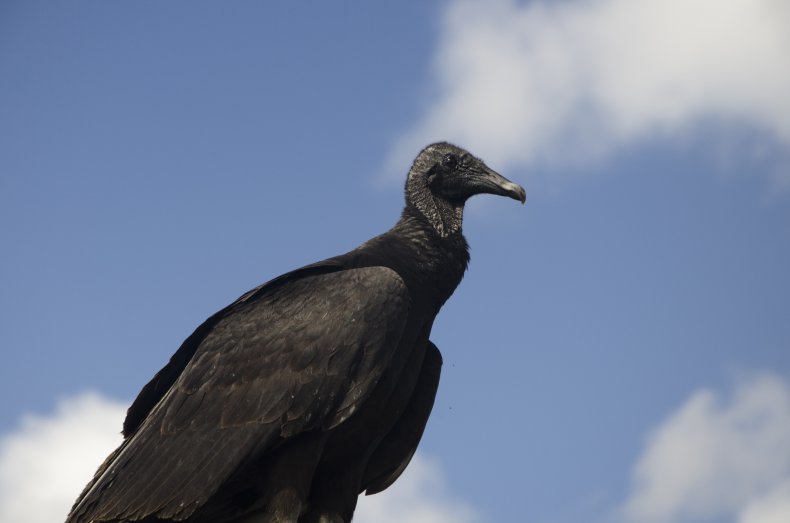 The massive swarm of black and turkey vultures has been using the tower on Henrietta Avenue as a perch for several years. According to the agency, the birds have covered the entire structure in feces and other fluids.
CBP officials are concerned about their excreta, which smells overwhelmingly bad and can carry a number of diseases, as well as about vulture vomit. The birds throw up when threatened, and the highly acidic contents of their stomach can burn human flesh on contact and corrode metal over time.
The birds have also been dropping scraps from the carrion they eat around the building.
The request included several pictures of the tower, in which hundreds of vultures can be seen roosting.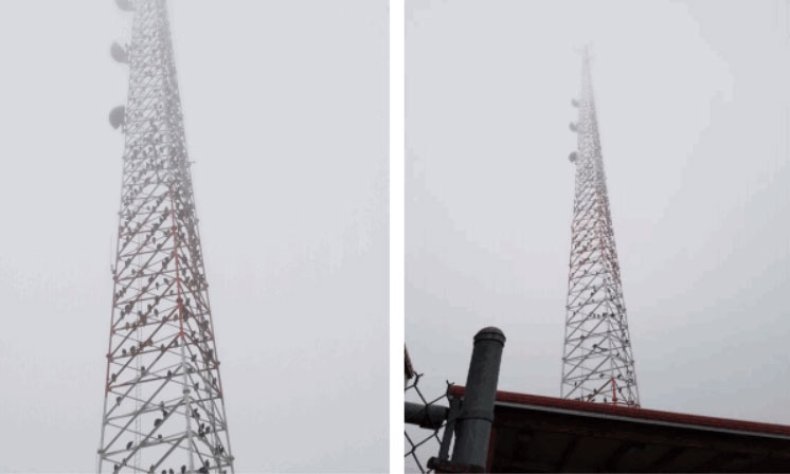 An agency spokesman told Quartz that the birds "will often defecate and vomit from their roost onto buildings below that house employees and equipment. There are anecdotes about birds dropping prey from a height of 300 feet, creating a terrifying and dangerous situation for those concerned."
Vultures have been an issue along the border for some time. A 2014 article from the Kingsville Record and Bishop News mentioned groups of as many as 400 vultures making a home in one of the city's communication towers.
The agency cannot shoot the birds. The Migratory Bird Treaty Act prohibits the killing of vultures, so property owners have to opt for non-lethal deterrents such as replica carcasses that scare them away. Vultures have been observed avoiding areas where they know another bird has been killed.
In the case of the CBP tower, netting is seen as the optimal solution to the vulture problem. The birds will be scared off and the radio tower will be cleaned and repaired first. The agency said it expects to have the deterrent netting installed by August.
Vultures have posed problems for Texans in the past. The town of Greenville, just outside of Dallas, has been struggling with a cell phone tower full of vultures for over a decade. According to the Herald-Banner, the tower in the Ardis Heights neighborhood has attracted so many birds that they are spilling over to the roofs of nearby houses.
Greenville Animal Control attempted to use specialized bird-scaring pyrotechnics to shoo the vultures away, the paper reported, but they returned to the tower shortly after the explosions ceased.