Conman Builds Fake Border in the Middle of the Woods, Smuggles Migrants Across It, Gets Arrested
A conman built a fake frontier post in Russia to convince a group of four they had been smuggled into Finland.
In an elaborate ploy involving mock signs and an inflatable boat, the man brought the South Asian men from St. Petersburg to his own sham border, Interfax reported.
The conman had reportedly charged them €10,000 ($11,000) each for the endeavor and left the group in what they thought was Finland—when they were in fact in a forest near Vyborg, in the Leningrad region.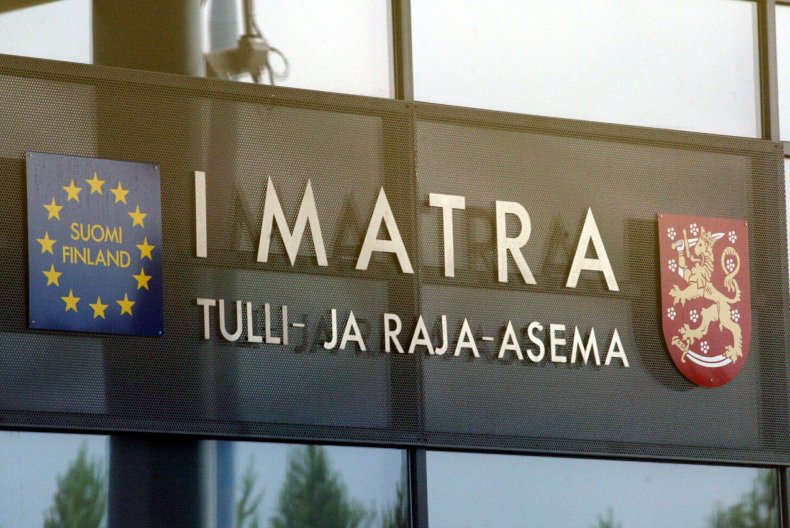 Russian border guards detained all five men on November 28. Video of the arrests was shared on Russian social media showing the men in parkas and hats in the darkness near fir trees with their hands up, the BBC reported.
The border department of Russia's Federal Security Service (FSB) in St. Petersburg and the Leningrad Region said in a statement: "The so-called guide decided to simulate an illicit border crossing and make some easy money without actually providing the four with assistance in illegally crossing the Russian border.
"The fraudster really got into the character for his role, going as far as making and installing fake border posts in a forest," according to the Tass news agency.
RT reported that violating Russia's border is a criminal offense and can result in a jail sentence of up to six years. However as no actual border was crossed, the men got away with an unspecified fine.
On Wednesday, Vyborg District Court also ordered that the men, whose nationalities were not revealed, be deported.
Meanwhile, the alleged conman, said to be from central Asia, faces fraud charges, which Interfax reported might see him return the money he had taken from the men. Newsweek has contacted the Russian government's press service for further information.
When Russia was hosting the football World Cup in 2018, a number of migrants tried to take advantage of a temporary visa-free entry program for fans and enter the European Union through its Russian border, The Moscow Times noted.
Russia's Finnish border also attracted asylum seekers at the end of the 2015 migrant crisis in Europe. Both countries temporarily had to restrict access at two crossings only to their citizens and those of Belarus, to curb the numbers being drawn to the area, The Telegraph reported.