WA State Senate Approves Up to 5 Years in Jail, $10K Fine for Harassing Election Workers
The Washington state Senate unanimously approved a bill for the second time Wednesday to upgrade harassment of election workers from a gross misdemeanor to a Class C felony, with punishments up to five years in jail and a $10,000 fine.
The state Senate approved the same measure last year before it stalled without passing the House.
"All of us know that this is wrong, and that we ought to make a bold statement so that people know that in our state, in Washington, we will not tolerate this, we will not undermine our elections process and we will protect those who do a very noble service for us," said Democratic Sen. David Frockt, the sponsor of the bill.
Frockt said the bill is necessary to address "a grievous threat to our democratic system."
Election workers across the country have faced threats and harassment in the 15 months since the 2020 presidential election because of the continued claims of voter fraud from former President Donald Trump and his allies.
Last summer, the New York Times reported that officials and workers across the country had resigned in the months since the election because of the harassment and laws passed in several states that levied harsher penalties against election workers for mistakes or misconduct.
A June 2021 report from the Brennan Center for Justice and Bipartisan Policy Center found in a survey of election officials that a third of election officials said they felt "unsafe" in their jobs, and one in five said death threats had become a "job-related concern."
"It's not even accurate to say [threatening election workers] was rare prior to 2020. It was so rare as to be virtually nonexistent," David Becker, executive director of the Center for Election Innovation & Research, told Vox in November. "This is beyond anything that we've ever seen."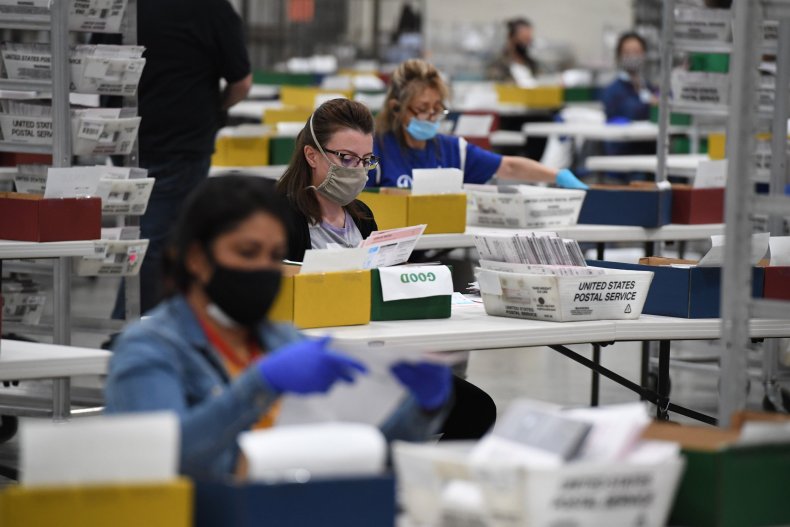 Harassment is generally a gross misdemeanor, but rises to a Class C felony in cases of certain circumstances, including harassing a criminal justice participant who is performing their official duties at the time the threat is made.
If passed by the full Legislature, someone who harasses an election official who is performing his or her official duties at the time the threat is made is added to that list, as is harassing an election official because of an action taken or decision made by the election official during the performance of his or her official duties.
The Associated Press contributed to this report.