Church Plans Semi-Automatic Gun Buyback After 'Heartbreaking' Parkland Shooting, Plans to Melt Bump Stocks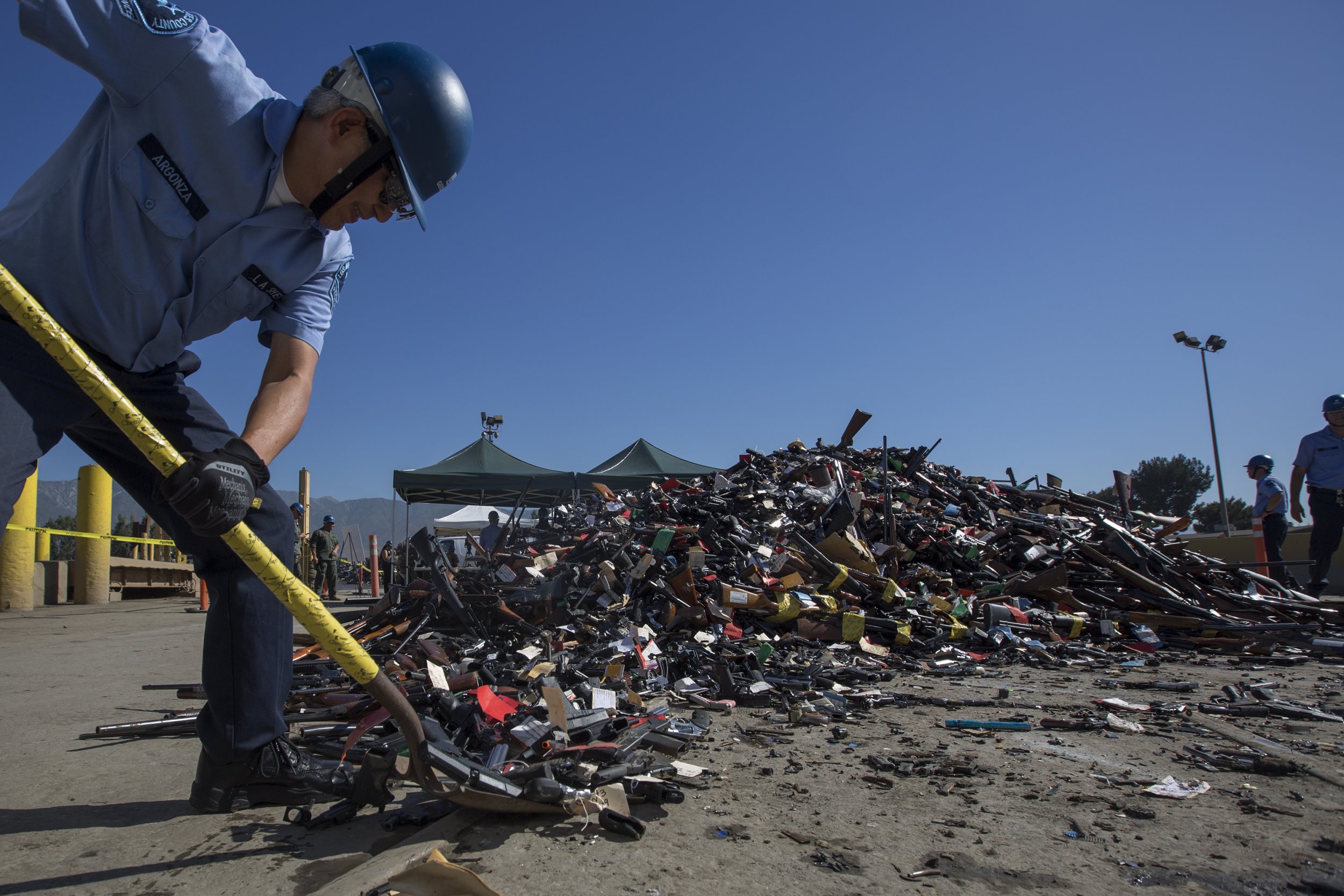 A church in Crawfordsville, Indiana, has planned an event to buyback semi-automatic guns, ammunition and bump stocks to be melted down by a local steel company. The event, planned for later in April, was proposed in response to February's mass shooting at a high school in Parkland, Florida.
The Wabash Avenue Presbyterian Church and the Crawfordsville Police Department are hoping community residents are seeking change after the school shooting that killed 17 people. Gun buyback programs previously hosted by the church collected dozens of old pistols, rusted rifles and other unwanted firearms, The Indianapolis Star reported. But church members said the latest "heartbreaking" mass school shooting is why they're now specifically seeking "military-style semi-automatic weapons" and high-capacity ammunition similar to what was used in the Marjory Stoneman Douglas attack.
Nineteen-year-old Nikolas Cruz, the alleged gunman at the high school, legally purchased the semi-automatic Smith & Wesson M&P 15 .223 rifle used in the shooting last year. Federal law allows people 18 and older to legally purchase long guns, including that type of assault weapon. Cruz cleared his criminal background check and Sunrise Tactical Supply in Florida sold him the weapon, the Associated Press first reported.
"Our target is military-style semi-automatic weapons and accessories for those weapons that make them more lethal than they already are," Wabash Avenue church member and retired Wabash College professor, David Hadley, told The Indianapolis Star. "Including bump stocks and large-capacity magazines."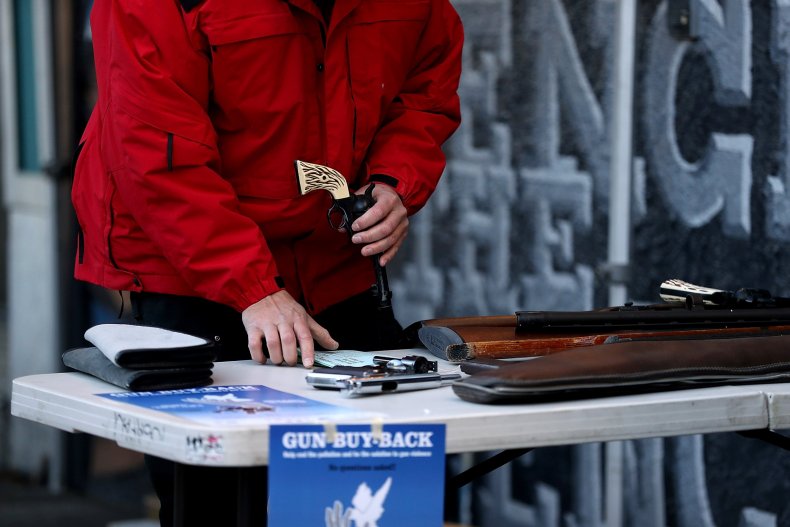 In exchange for the semi-auto weapons or ammunition, gun owners will receive $100 gift cards for Kroger or County Market grocery stores. Hadley told The Indianapolis Star that he and his wife Sheridan refuse to watch more children get gunned down and felt compelled to do something as both Christians and former teachers.
"Our faith tells us to do what we can ... We grieved and we were shocked once again by the mass killing in Parkland, and that was only the most recent," said Hadley. "Go back to Sandy Hook and Colorado ... seeing the kids running out of the school and away from the school was heartbreaking. My wife and I were both career-long educators and have been dealing with children and young people all of our working lives, and we thought, what can we do to make our children and our grandchildren and our community safer?"
David and Sheridan Hadley said the collected weapons will not return to the streets in any form. They will instead be taken to the Nucor Steel plant in Montgomery County and melted down before being disposed of. The Hadleys told WTHR-TV the melted steel won't serve as a memorial or other tangible product after the process.
"Some said, 'What about taking these weapons and making them into some kind of Christian statue or something in remembrance?' but these weapons have destroyed lives," said Sheridan. "They shouldn't be turned into something beautiful. I thought the destruction of the weapons made a lot more sense."
The couple said they support the Second Amendment but they labeled high-powered weapons such as the AR-15 or Smith & Wesson M&P 15 .223 as weapons of mass destruction.
"We think maybe there are people in this community who have them and we know there are people in this community who care about children," Sheridan said.