WADA Hack: Fancy Bears And The TUE System Explained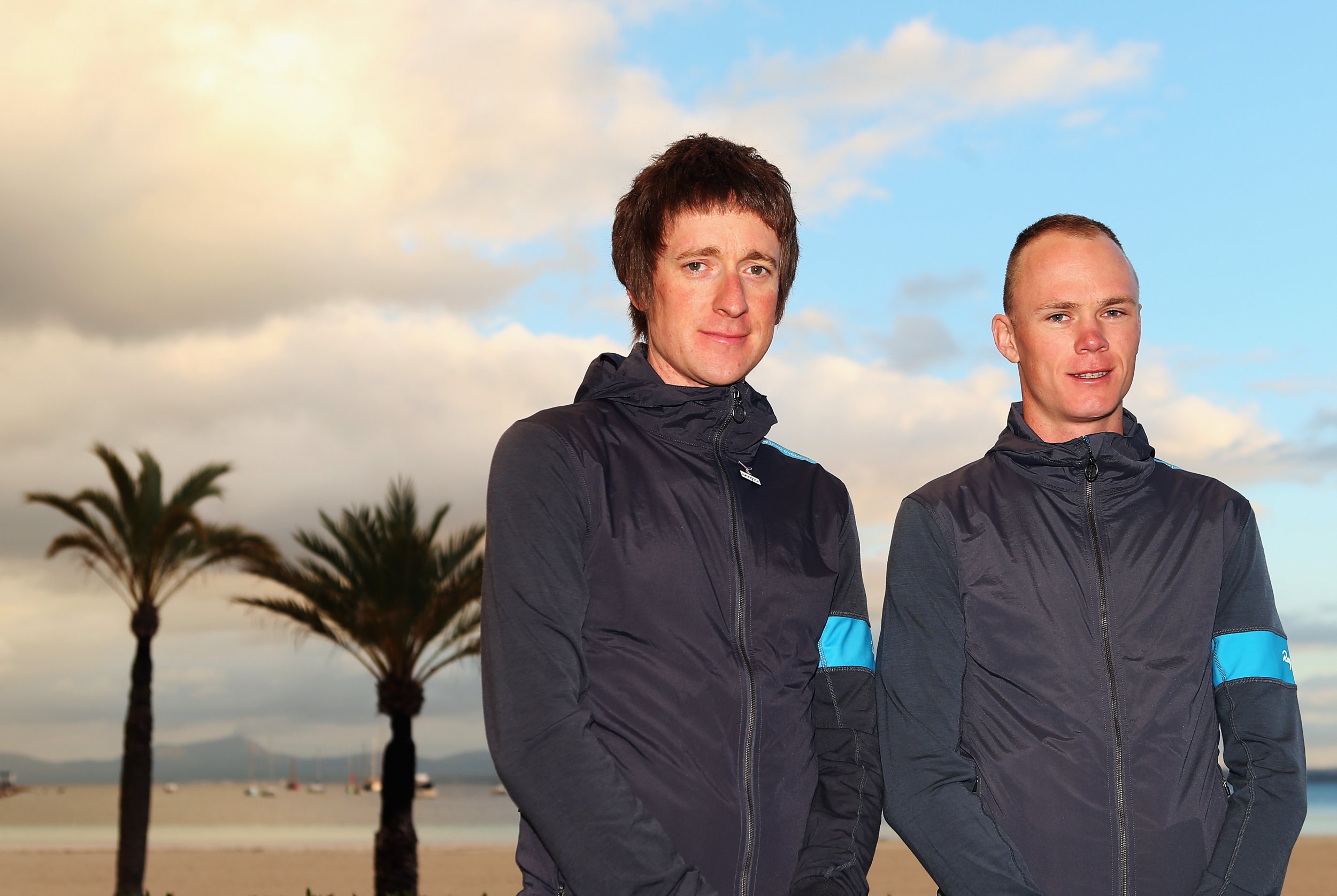 This week's hack on the World Anti-Doping Agency's medical database had some condemning athletes, others jumping to their defense and others scratching their heads at a bewildering flurry of technical terms.
The release of confidential data by the 'Fancy Bears' hacking group, including that of Sir Bradley Wiggins and Chris Froome and U.S. tennis stars Serena and Venus Williams, has provoked renewed interest and analysis over what products are fair game for an athlete to take, and what might be considered "performance-enhancing."
With more leaks still to emerge—including, potentially, the details of 48 British Olympians competing in Rio de Janeiro this summer—Newsweek breaks down the story.
What is a Therapeutic Use Exemption (TUE)?
Athletes, like normal human beings, get ill—sometimes more often through their high levels of exertion.
Others have medical conditions, such as asthma, that might limit their performance if it flared up in competition.
The World Anti-Doping Agency (WADA), the body responsible for monitoring which substances should be banned in sport, has a system in place whereby these athletes can apply for special dispensation to use a substance on its banned list.
How does an athlete qualify for a TUE?
WADA lists four criteria on its website, all of which must be met by an athlete in order to be granted an otherwise banned medication, among which is the requirement that the use of the substance "would not produce significant enhancement of performance." The athlete needs a doctor to sign a TUE application form and send it off to the National Anti Doping Organization at least 30 days before competition. An independent committee of three doctors also needs to approve the application before the TUE can be granted.
Is the system open to abuse?
One problem that arises with TUEs is that certain substances used to treat legitimate medical conditions have also been linked with enhancing the performance of endurance athletes.
Glucocorticoids, for instance, which can be used in the treatment of breathing disorders, were mentioned in a recent report by the UCI, professional cycling's governing body, as being abused by professional cycling teams. Anecdotal evidence from cyclists, including former professional David Millar, suggests cortisone, a type of glucocorticoid, is particularly effective at aiding rapid weight loss while maintaining muscle mass.
The challenge for WADA, and national anti-doping bodies, is to work out what is a legitimate medical condition and what isn't. This is made more difficult because athletes can, through the course of their careers, develop conditions like exercise-induced asthma, which might require medication to treat.
Froome and Team Sky caused controversy at the 2014 Tour of Romandy in Switzerland, when the three-times Tour de France winner was granted an exemption to use Prednisolone, an oral corticosteroid, for a chest infection on the eve of the race.
Froome won the race, but the French newspaper Journal du Dimanche later reported that UCI chief medical officer Dr Mario Zorzoli, the man responsible for signing off on cycling TUEs, had bypassed the three-person committee that should have reviewed Froome's medical dossier.
Infamously, during the 1999 Tour de France, the first of his seven successive victories, Lance Armstrong tested positive for cortisone. The American could not provide a TUE certificate for it showing a medical need, so doctors from the US Postal Service produced a faked, backdated TUE claiming Armstrong needed the cortisone for a saddle sore.
What have the Fancy Bears hackers proved?
The hackers write on their website that the athletes whose files they have obtained "got licenses for doping."
But this seems a severe interpretation. Serena Williams, the highest-profile American athlete named, can provide TUE certificates for each of the times she has used Prednisolone in competition (the drug is not banned out of competition).
Froome said in an interview last year that he had applied for two TUEs in his career, and the Fancy Bears' release shows that to be the case. As with Simone Biles, who turned the revelation that she has used Ritalin for ADHD since she was a child to her advantage, Froome's public relations may even have benefited from the leaked information.
Wiggins perhaps faces harder questioning, having written in his autobiography, published in November 2012, that he had never had an injection as a professional bike rider.
Wiggins' WADA files show three episodes of intramuscular injections, one before the 2011 Tour de France, one before the 2012 version and the final one prior to the 2013 Giro d'Italia, to treat a pollen allergy.
Once again, there is no suggestion that Wiggins has broken anti-doping rules. What the Fancy Bears' hack does have the potential to do is shed a little more light on the TUE system, which can appear murky to the uninitiated observer.