What Next for Russian Sports After Four-Year WADA Doping Ban?
The World Anti-Doping Agency (WADA) has unanimously voted in favor of banning Russia from competing in major sporting events for the next four years, following a major breach of anti-doping regulations.
The punishment, the most severe taken against the country so far, comes after Russia's Anti-Doping Agency (RUSADA) was declared to be non-compliant with the world anti-doping regulations.
The country was initially declared non-compliant in November 2015, before a report published in 2016 uncovered a full-scale state-sponsored doping program that spanned across "the vast majority" of summer and winter Olympic sports.
Russia's Anti-Doping Agency (RUSADA) was eventually reinstated in September 2018 provided it handed over to WADA the so-called "Moscow Data"—a series of detailed laboratory results covering the period between January 2012 and August 2015.
However, in January WADA investigators found crucial evidence had been tampered with and destroyed.
"The Moscow data are neither complete nor fully authentic," WADA said in a statement last month.
"Further significant deletions and/or alterations were made in December 2018 and January 2019 [...] These activities were concealed by back-dating of computer systems and data files in an attempt to make it appear that the Moscow data had been in their current state since 2015."
In a statement on Monday, WADA said its Compliance Review Committee had concluded the incident was "an extremely serious case of non-compliance with the requirement to provide an authentic copy of the Moscow data, with several aggravating features".
RUSADA stands accused of not complying with the "requirement to provide an authentic copy of the Moscow data" and a four-year ban has now been unanimously approved at a meeting in Lausanne, Switzerland.
"For too long, Russian doping has detracted from clean sport. Russia was afforded every opportunity to get its house in order and re-join the global anti-doping community for the good of its athletes and of the integrity of sport, but it chose instead to continue in its stance of deception and denial," said WADA President Sir Craig Reedie.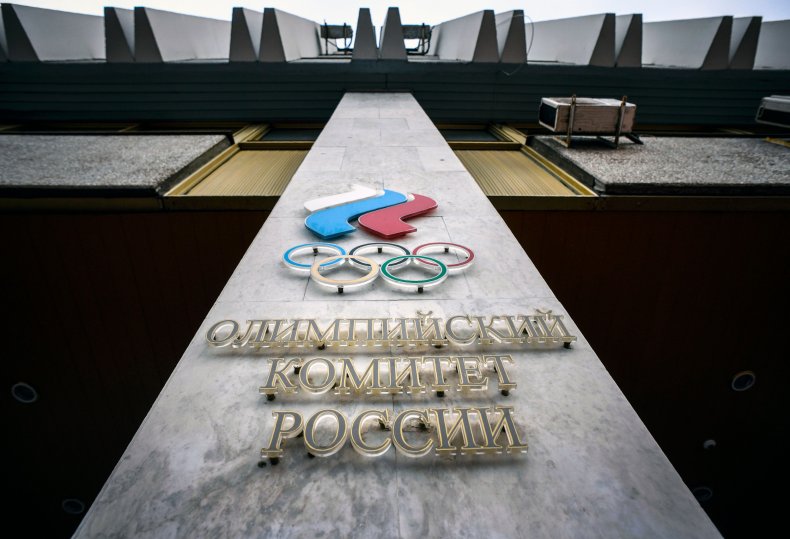 What happens now?
WADA will formally notify the RUSADA of its non-compliance with the world anti-doping code, giving the Russian agency 21 days to appeal against the ban.
Should it opt to do so, the appeal will be referred to the Court of Arbitration for Sport.
If, however, RUSADA does not dispute the allegations, WADA will formally announce its decision.
"I wanted sanctions that can not be watered down," WADA Vice-President Linda Helleland said. "We owe it to the clean athletes to implement the sanctions as strongly as possible."
What does the ban mean?
The ban excludes Russia from any major international sporting events for the next four years. In other words, the Russian flag will not be flying at the Tokyo 2020 Olympics nor at the FIFA World Cup in Qatar two years later.
Russia has been banned from competing as a nation in athletics since 2015.
Does that mean Russian athletes will not compete for four years?
No. WADA's ruling prohibits Russia to compete as a nation, but it is not a blanket ban on Russian athletes.
As long as Russian athletes can prove they are not linked with the doping scandal and that they have remained clean, they will be allowed to compete under a neutral flag.
It wouldn't be the first either, as 168 Russian athletes took part in the 2018 Winter Olympics in Pyeongchang, South Korea, under a neutral flag.
Additionally, Russia will be allowed to compete in the 2020 UEFA European Championships as European soccer's governing body is not considered a "major event organization" when it comes to anti-doping verdicts.
Significantly, St. Petersburg is among the host venues for the event, which begins next summer.