Waffle House Shooting Hero Still Hasn't Heard From Donald Trump
The man who has been hailed a hero after wrestling a gun from the hands of a shooter who opened fire at a Tennessee Waffle House, killing four people, has still not heard from President Donald Trump.
James Shaw Jr. was praised by the public and lawmakers alike after intervening in the attack, but said in an interview with CNN that he had not heard from the president.
"I haven't heard anything, but that's not to say he didn't try to contact me, or not," Shaw said.
"I know he has a busy agenda, a busy schedule. Maybe he just hasn't got around to me. Maybe my time is coming," he added.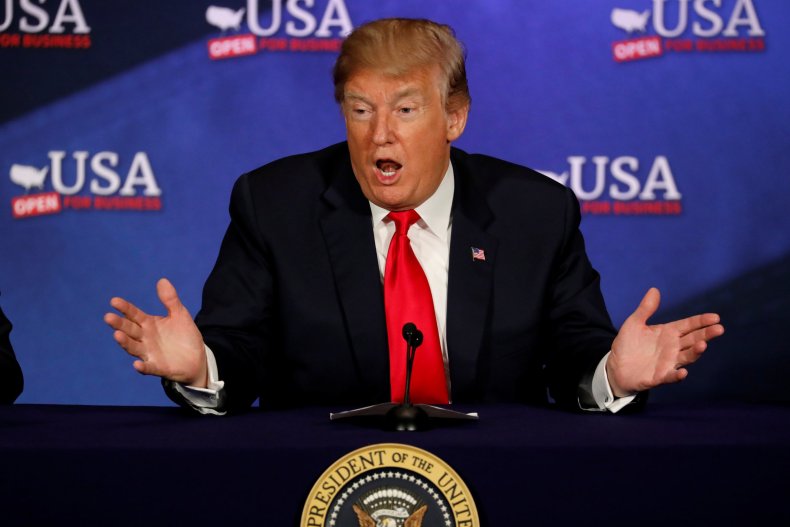 The president is reportedly intending to contact Shaw to invite him for a visit to the White House, according to press secretary Sarah Huckabee Sanders, USA Today reported.
But Shaw has not yet received the invitation.
"It's not for me to judge really what he does," he said. "I did what I did, and I didn't really do it for recognition."
In addition to taking the gun from the shooter, Shaw set up a GoFundMe page to help the shooting victims, raising more than $15,000 in the first few hours of the fundraiser, then more than $220,000 in total, The Independent reported.
Shaw downplayed his actions, explaining that he was trying to make it harder for the shooter to attack him.
"I want you all to know and I'll say this again: I didn't actually do it to save people; I did it just to save my life. And in me saving my life, I saved other lives, and I think that's probably one of the greatest things you can do," he said in a press conference.
Nevertheless, calls have been made for the president to meet the man who saved the lives of many with his fearless actions.