'Wag Wars' High Court Battle Begins Between Wives of Premier League Stars
A high-profile legal battle between the wives of two Premier League footballers over the leaking of stories to the media has begun at Britain's High Court.
Rebekah Vardy, wife of England and Leicester striker Jamie Vardy, argues Coleen Rooney, wife of ex-England captain Wayne Rooney, has falsely accused her of selling stories to the British tabloid press.
Vardy, 38, is seeking damages for libel after Rooney, 34, claimed in a social media post last year that Vardy's Instagram account was the source of leaked stories about her private life.
Rooney was dubbed "Wagatha Christie" after she detailed how she had posted false stories to her private Instagram account which later appeared in The Sun as part of a "sting operation".
The term "Wag", an acronym for the wives and girlfriends of high-profile sportspersons, was first widely used by the British tabloid press during the 2006 FIFA World Cup to describe the partners of the England football team. It has since been adopted by other media outlets around the world but critics say it is demeaning to women and sexist.
Vardy has denied the accusations made against her and is suing Rooney for damages, arguing that her widely shared social media post implies a breach of trust. In the post, Rooney wrote: "For a few years now someone who I trusted to follow me on my personal Instagram account has been consistently informing The Sun newspaper of my private posts and stories."
She added that she blocked everyone apart from an Instagram page belonging to Vardy from seeing her Instagram stories, and then "posted a series of false stories to see if they made their way into The Sun" over the space of five months.
Rooney ended her post: "I have saved and screenshotted all the original stories which clearly show just one person has viewed them.
"It's ................ Rebekah Vardy's account."
In the first court hearing for the high-profile libel case, lawyers for Vardy said the allegations made in Rooney's post are too serious to be called "Wag wars", as they have been dubbed in tabloid reports of the battle.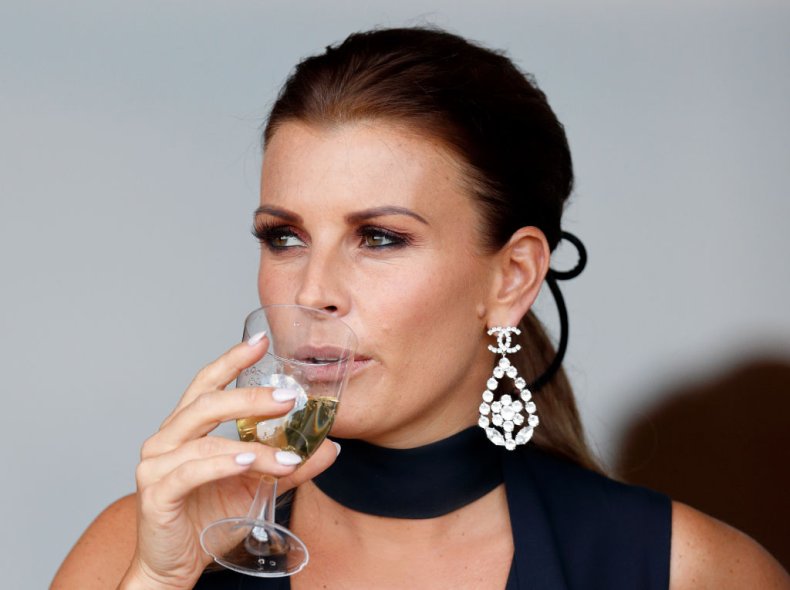 Hugh Tomlinson QC, for Vardy, said Rooney's posts were an "untrue and unjustified defamatory attack" which was "published and republished to millions of people". He said his client has "suffered widespread hostility and abuse" as a result, and that the case has been wrongly "trivialized".
Vardy, who was seven months pregnant at the time of the post, "suffered extreme distress, hurt, anxiety and embarrassment" due to the accusations, Tomlinson told the court.
He said: "The fact that both women are married to professional footballers has led to this action being trivialized in some media coverage as 'Wag wars' but the impact on Mrs. Vardy was not trivial. She has been subjected to an undue and unjustified attack that has had and continues to have, an impact on her. She has brought this action to vindicate her reputation."
Rooney's defense is that she did not directly accuse Vardy of the leak, but rather her Instagram account, which other people had access to including Vardy's agent, her husband, and his social media manager, the court heard.
David Sherborne, for Rooney, argued it is "common knowledge" that media personalities like Vardy have other people who access their account, describing it as "a matter that is known by everyone who uses Instagram or Twitter."
"Because of the use of the words 'Rebekah Vardy's account' the effect would be less than saying 'Rebekah Vardy'," he said.
Vardy's lawyers told the court: "We say that the impression an ordinary social media user would get from the post is clear: it was Rebekah Vardy who was leaking to The Sun, she was the person who had access to the post and she was the one who was betraying Mrs. Rooney over the years."
High Court judge Mr. Justice Warby will be asked to determine the "natural and ordinary" meaning of Rooney's posts on Instagram and Twitter, which accused Vardy of leaking the stories. He will give a verdict at a later hearing.