Wage Growth, Not More Jobs, Will Be Trump's Great White Whale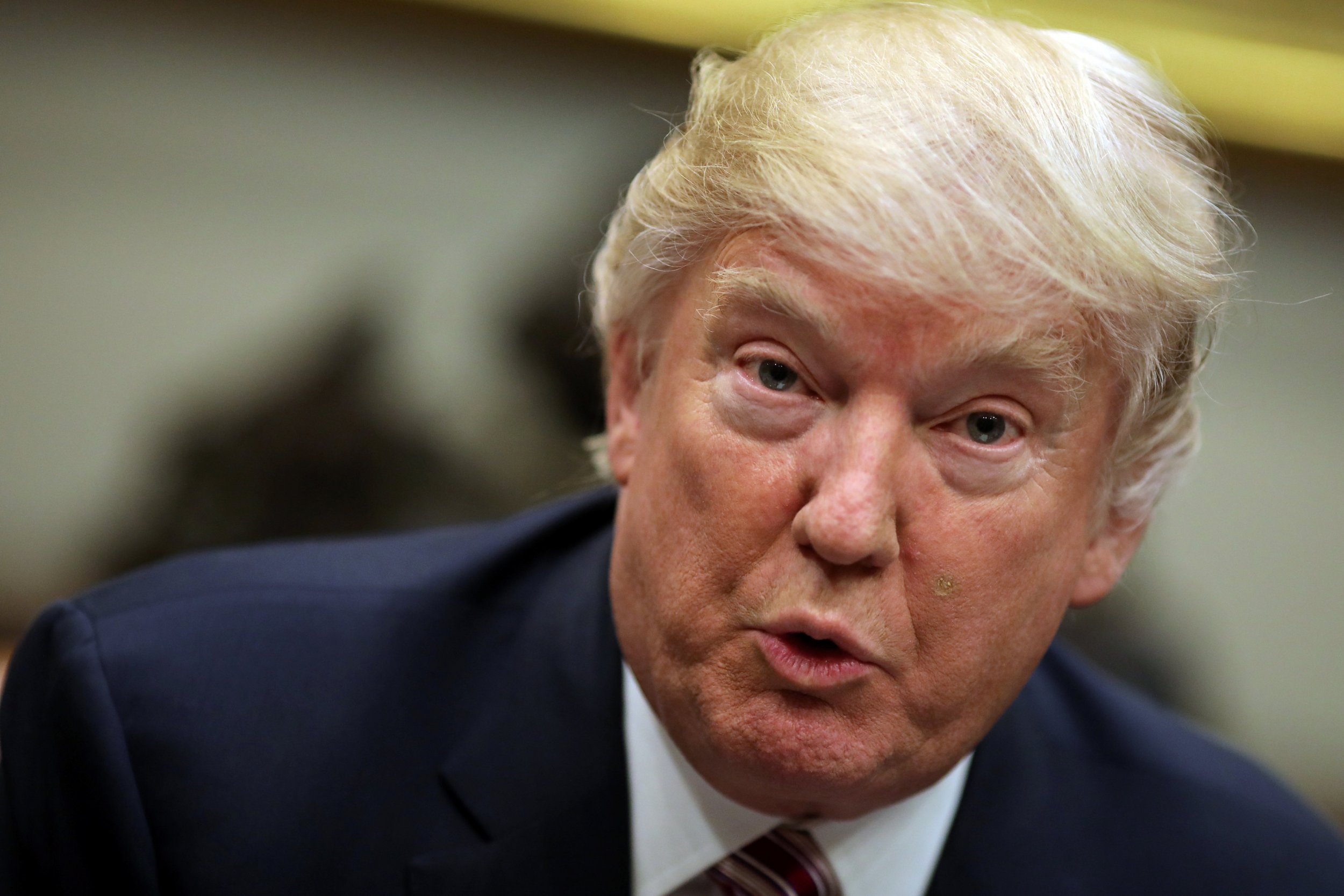 In the first full month of employment data since President Donald Trump took office—and judging by his Twitter feed, the president was watching—the U.S. Labor Department announced a 235,000-job increase in nonfarm payrolls for February, marking the 77th consecutive month of gains in the U.S. and clearing the way for the Federal Reserve to hike short-term interest rates next week.
Yes, the economy is strengthening, and it looks as if the jobs data will remove the final hurdle for the Fed to raise the benchmark interest rate on March 15—only the third such hike since the Great Recession. But even as the Fed plans to bump up the interest rates affecting credit cards, student loans and mortgages, Americans are still waiting to see their wages increase.
They may have longer to wait. You'll see plenty of headlines Friday about how earnings have "accelerated," but that's only if you're a hawk, a nitpicker-in-extremis or you earn so much money that money is an abstraction. The fact is, average hourly earnings rose 6 cents, or 0.2 percent, in February. And the average annual rate of growth for hourly employee earnings came to 2.8 percent for the month, up from 2.6 percent in January.
That's technically an increase, but it is in no way tantamount to a major change of earnings velocity for cash-strapped America. Let's be clear: There has been no significant boost to U.S. wages since before the 2008-09 financial crisis. If Trump wants to improve prospects for all Americans, not just the billionaires who pack his Cabinet, multiplying construction, mining and manufacturing jobs (as was the case in this latest data) isn't going to be enough. He will need to proliferate jobs that pay Americans a living wage—enough to support themselves and their families, pay for health care, put their children through school and save for retirement.
Just to review: Last year brought America's strongest increase in U.S. wage growth since the recession—2.9 percent. Did I mention that was the strongest? That's it.
The latest median household income data from the U.S. Census Bureau, released late last year, showed a record leap in 2015 of more than 5 percent, to $56,500, adjusted for inflation. But that represented American households' ongoing scramble back from financial oblivion to pre-recession levels. And it's still below the 1999 peak of $57,909, according to Federal Reserve data.
I want to emphasize this: There have been no gains seen in American household income in this millennium.
February's unemployment rate fell one-tenth of a percentage point for the month, to 4.7 percent, and is down from 4.9 percent for the year. This is low by historical standards, and the level the U.S. economy enjoyed back in 2007—remember those halcyon pre-financial-crisis days?
Economic theory tells us that a low unemployment rate, along with a tightening labor market, should bring a boost in wages, as Americans amplify their pricing power in the workforce. But that's not happening, even as the nation's unemployment rate edges lower.
Some economists blame weak productivity—the output from Americans per hour worked—for the stubborn wage stagnation. Last year, productivity rose a paltry 0.2 percent, the lowest measurement on record since 2011.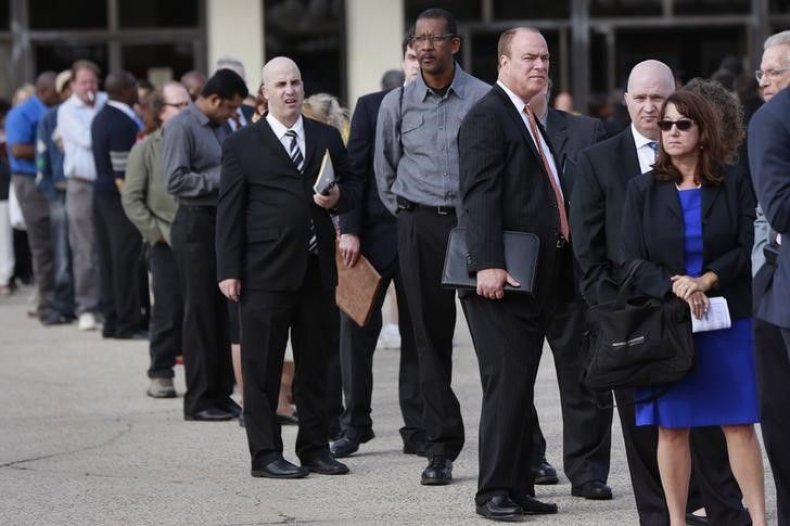 Others believe the labor market isn't as tight as it looks, since the Labor Department doesn't include discouraged workers and people who have dropped out of the job market due to disability or because they've gone back to school. Trump has suggested on numerous occasions that the real unemployment rate is in the double digits.
In other words, a lot of people aren't working—that includes retirees—and this is weighing on the U.S. economy. "While stabilizing, the labor force participation rate is still historically low at 63 percent," says Amy Schmidt, professor of economics and business at Saint Anselm College in Manchester, New Hampshire. "Even though the unemployment rate is low, as wages rise, there are plenty of potential workers who can come in from the sidelines."
Wages also remain under pressure due to "the historically low rate of unionization in the private sector and competition from imported, lower-priced goods," Schmidt says.
The U.S. economy added just over 2 million jobs last year. Trump's goal is to add another 25 million over the next decade, which would mean ramping up the pace to 2.5 million jobs a year. But if those positions don't pay enough for Americans to cover the cost of, say, their new health insurance plans under "Trumpcare," it's unlikely workers will want to bother returning from the sidelines anytime soon.
Following the release of the unemployment data Friday, Tom Perez, chair of the Democratic National Committee, issued a statement warning that the economy's gains could be wiped out by the president. "Trump inherited an economy from Barack Obama with the longest streak of private sector job growth in history," he said. "But Trump's policies are taking us backwards by giving all the benefits to the richest Americans."
In his weekly address late Friday morning, Trump blamed Obama for bringing Americans "higher costs," adding, "Americans have called out for relief, and relief is what we are determined to give them."