Wagner Group Boss Had U.K. Help in Targeting Journalist—Report
The U.K. government helped the boss of the Russian mercenary organization Wagner Group circumvent sanctions to launch a targeted legal attack on a British journalist, according to a new investigation.
Yevgeny Prigozhin, 61, known as "Putin's chef," has been sanctioned in the U.S. since 2018 and in the U.K. and elsewhere in Europe since 2020, long before Russian President Vladimir Putin launched his "special military operation" against Ukraine in February 2022. But as Wagner's profile has grown, especially during the Russian-Ukraine war, Western countries have been stepping up their sanctions against the mercenary army that has been accused of committing war crimes.
On January 20 the U.S. announced it would designate the Wagner Group as a "transnational criminal organization" for its alleged human rights abuses in Ukraine, as well as in Africa and the Middle East.
Investigative website and NGO openDemocracy and news website The Intercept have managed to access a vast cache of hacked emails. These show that under Rishi Sunak the British Treasury issued special licenses to allow Prigozhin, the oligarch financier of the Wagner Group, to pursue an aggressive legal campaign against Eliot Higgins, 44, the British founder of investigative journalism website Bellingcat.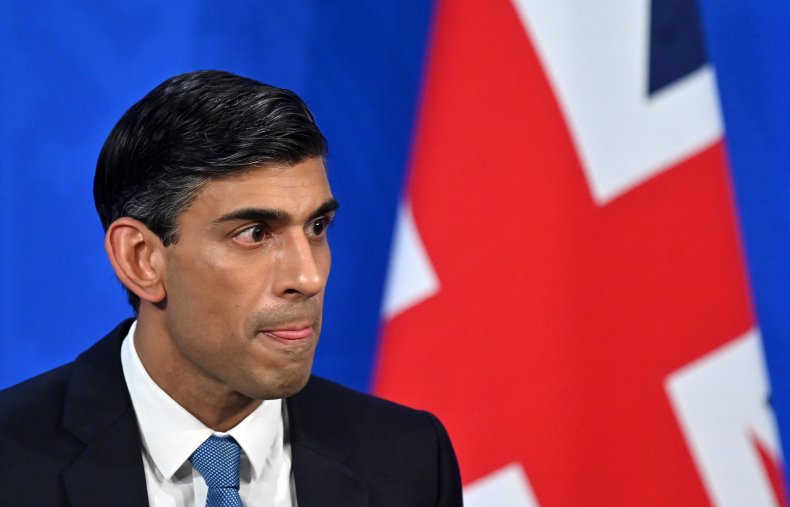 Sunak is now the British prime minister and has repeatedly condemned Russia's invasion of Ukraine.
The investigation found that Treasury licenses allowed British law firm, Discreet Law, to work on the case and that the department approved key steps along the way. Bypassing sanctions can only be approved by the Office of Financial Sanctions Implementation, a little-known branch of the treasury.
Prigozhin sued Higgins in December 2021 after Bellingcat published reports of Wagner's shadowy operations in Africa and the Middle East, and revealed his links to the Kremlin. Court documents submitted by Higgins' attorney said that the claim had been brought against him personally instead of Bellingcat, making it an "obvious case of strategic litigation against public participation (Slapp)."
Slapps are designed to silence and harass critics by forcing them to spend lots of money on defending claims against them. Even if they win the case, the defendant can still end up paying huge legal costs. A similar method was used by several Russian oligarchs against journalist Catherine Belton and her publisher Harper Collins in 2021. The defendants won, but Belton still ended up with legal fees of £1.5 million ($1.85m).
The sanctions on Prigozhin at the time prevented him from coming to London, but the Treasury gave permission for his lawyers to fly business class to St. Petersburg to meet the billionaire to discuss the libel case against Higgins, the joint-investigation found. The Wagner financier also paid his lawyers directly by wire transfer from Russia, causing the British bank to initially withhold the funds because of sanctions.
Prigozhin's case against Higgins collapsed in March 2022 when Discreet Law withdrew their services after Russia invaded Ukraine. However, Higgins was left with an estimated £70,000 in legal costs, openDemocracy reported.
Until recently Prigozhin has always denied links with the Wagner Group.
Newsweek has contacted Discreet Law and the U.K. Treasury for comment.
In other news, Olga Romanova, head of the independent prisoners' rights organization Russia Behind Bars, said on Tuesday that 40,000 of the roughly 50,000 prisoners the Wagner Group have recruited to fight in Ukraine have been killed or wounded.