Wagner Group's Battlefield Demotion Is Good—for Wagner | Opinion
Recently, the head of the Russian private military company (PMC) known as the Wagner Group, Yevgeny Prigozhin, accused the country's defense minister of treason. Such a serious accusation exposes a growing rift between the mercenary outfit, which has suffered as many as 30,000 casualties fighting in Ukraine, and the Russian general staff, entrusted by President Vladimir Putin to fight and win the war. The Russian military's poor performance has forced Moscow to rely more on mercenaries, which in turn has caused friction between Prigozhin and high-ranking officers in the Russian general staff.
Since the onset of the conflict, much has been written about Putin's miscalculations, a coalescence of unrealistic expectations, overconfidence in the Russian military's capabilities, and a clear under-appreciation for Ukraine's will to fight. Russian military logistics have been substandard and the army has hemorrhaged thousands of pieces of armor and multiple squadrons of fighter jets, while nearly depleting its stock of precision weapons and artillery shells. Now one year in, the war has revealed the depths to which Russia is willing to go to patch together some semblance of success—from nuclear saber rattling to the direct targeting of civilians.
An unexpected feature of this war has been the visibility of Russian PMCs on the battlefield, especially the Wagner Group. Despite the technical illegality of PMCs in Russia, the Kremlin has relied on the Wagner Group for nearly a decade as a foreign policy tool—in Syria, Libya, Mali, Sudan, and elsewhere. In Ukraine, Russia has used the Wagner Group as part of its broader repertoire of violence, ignoring its war crimes and funneling its fighters into the meat grinder to bolster its war efforts.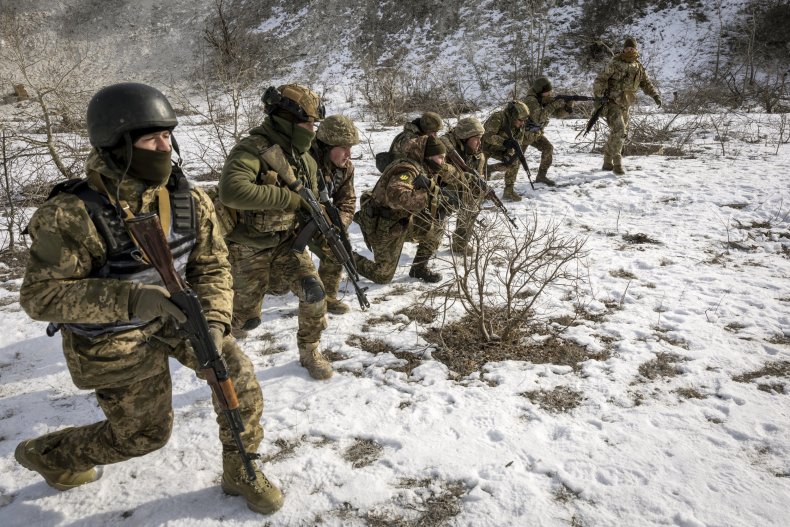 Despite Wagner's prominence in Ukraine, there exists a long, complicated, and tenuous relationship between Wagner's head and the upper brass of Russia's Ministry of Defense (MoD). This has been amplified by Prigozhin frequently criticizing Russian military leadership, complaining of their unwillingness to resupply Wagner fighters while also claiming credit for delivering tactical victories by capturing places like Popasna and Soledar.
This friction between Prigozhin and the Russian MoD has complicated Putin's narrative of presenting a united Russian front. And while Putin appears to have tolerated Prigozhin's grandstanding while the Russian military tried to make sense of its continued struggles, such provocation will not go unanswered. Within the past few weeks, Wagner has faced a sort of relegation as the Russian MoD looks to reclaim primacy in the war. This has included speculation that the Kremlin directly ordered him to "halt his public criticism" of the MoD. Moreover, the State Duma recently introduced amendments to Russia's wartime censorship law that would increase jail time penalties for discrediting the army, something Prigozhin has already sought to challenge directly.
Some see this as the beginning of the end for Wagner. And while it is right to consider how Wagner's demotion in Ukraine could portend trouble between Putin and Prigozhin, counting the group out fails to consider the latter's extensive network of business entities and relationships that have allowed Wagner to flourish since it emerged in 2014. In other words, Wagner's relegation in Ukraine could actually be good for its business elsewhere.
If Prigozhin is willing to accept a lesser role for Wagner in Ukraine, it might allow him to refocus the group on its original purpose as an expeditionary force. After all, Wagner was never designed to be used as a primary army for fighting major land wars on behalf of the Russian government. Rather, the mercenary firm may best be conceptualized as a low maintenance foreign policy tool that allows the Kremlin to establish security and economic relationships with kleptocratic regimes without long-term investment or commitment.
Its leading role in the war in Ukraine led to its pivot away from its modus operandi. Its role as a force multiplier is enhanced when it can maintain a relatively small footprint, ranging from several hundred to a few thousand personnel, working either alongside the Russian military or in unison with partner militaries. This week, French President Emmanuel Macron called the Wagner Group "life insurance of failing regimes" in Africa. Yet in the Middle East and sub-Saharan Africa, there has been no shortage of interest for Wagner's services, with rumors that it will soon expand into Burkina Faso, while also working with Chadian rebels to destabilize the government in N'Djamena.
The Kremlin's demand for Wagner's services in the war in Ukraine has diluted the organization's rank-and-file and forced it to recruit from Russian prisons. The group has traditionally relied on staffing its ranks with former professional soldiers—many whom have served careers in the special forces. While the uptick in manpower generated some wins for the group, trading quality for quantity has sullied the group's brand and distracted it from its core mission of increasing Russian influence abroad, particularly in combat zones where its forces operate.
Even as Wagner faces significant near term challenges as it continues to rely on the Russian military for supplies, in the long-term Prigozhin could look to capitalize on this perceived demotion and reconstitute his focus on recruiting military veterans with combat experience who can service the group's contracts abroad. He has already reportedly claimed that once Wagner is no longer needed in Ukraine, they would "pack up and go back to Africa." Doing so could help him repair his reputation within the Kremlin.
While it remains unclear what Prigozhin's broader ambitions are, it would be unwise to count him out. He has operated with more autonomy than many other Russian oligarchs and can point to several battlefield gains his men have helped secure. The condemnation appears, at least for now, to have caught up with him. Yet, his disempowerment in Ukraine could be good for Wagner in the long-term.
Christopher M. Faulkner is an Assistant Professor of National Security Affairs in the College of Distance Education at the U.S. Naval War College. He researches and writes on militant recruitment, private military companies, and civil-military relations.
Colin P. Clarke is the Director of Research at The Soufan Group and a Senior Research Fellow at The Soufan Center. His research focuses on terrorism, conflict, and violent non-state actors.
The views expressed in this article are the writers' own and do not represent those of any other entity, including the Department of the Navy, Department of Defense, or U.S. Government.