Wakanda Forever: Twitter Has Field Day After Forever 21 Uses White Model to Push Black Panther Sweater
Forever 21 on Tuesday issued an apology and pulled a picture from its Twitter feed showing a white man modelling a sweater with the Black Panther slogan "Wakanda Forever."
"Forever 21 takes feedback on our products and marketing extremely seriously. We celebrate all superheroes with many different models of various ethnicities and apologize if the photo in question was offensive in any way," the company said in a statement to the Hollywood Reporter, after removing the picture.
Read More: Racist trolls are spreading fake stories about attacks on Black Panther moviegoers
The hit Marvel movie Black Panther depicts a fictional, futuristic African nation. It was hailed by the New York Times as a "defining moment for black America."
After Forever 21 had posted the picture of the model wearing the $34.90 knit sweater, people took to social media to criticise and ridicule the retailer.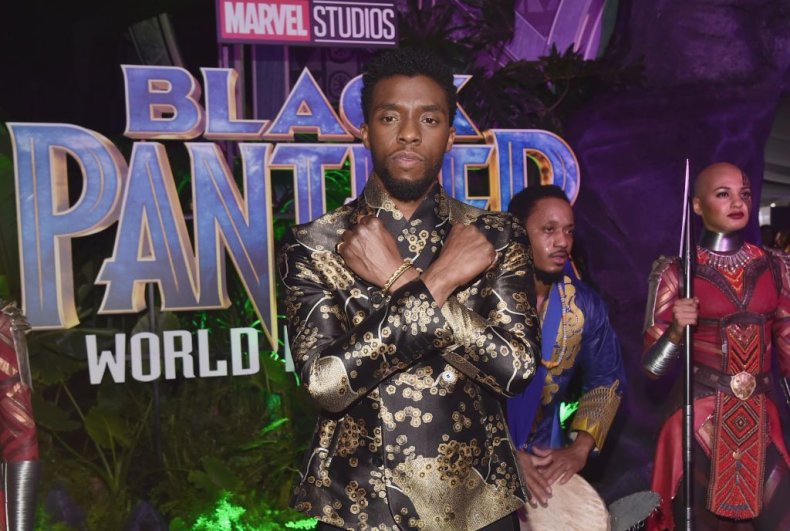 "Hey @Forever21, In What Universe Did You Think It Was Ok To Feature A White Model In Wakanda Gear? Granted, Chances Are You Knew It Wasn't Ok, But Still," said one man, who said he used to work in branding for the company.
"Not even Wakanda can escape gentrification," wrote another.
Others though did not take issue with a white model wearing the clothing.
"People got mad because Forever 21 had a white male wearing a wakanda forever sweater Y'all so aggravating and complain about everything. Like why can't someone white be showcased wearing that ? Black panther is a marvel character created for any and everyone to enjoy RELAX," wrote one Twitter user.
"Actually it's not a bad marketing idea," wrote another.
"White people being into Black Panther is... good for everybody?" wrote a Twitter user.
The fashion industry has long been accused of failing to embrace racial diversity in its promotional campaigns.
A 2016 report found that 78.2 percent of all models in spring campaigns were white, with 8.3 percent black, 4 percent Asian and 3.8 percent Hispanic.
However a recent report found that runway shows are becoming more inclusive, with the Fashion Spot reporting that 32.5 percent of castings for fall fashion shows went to models of color, a 2.3 point increase from Spring 2018's 30.2 percent.