The 2022 Winter Olympic games are shining a light on China, but Chinese culture represents only a fraction of the diverse experience of the Asian American Pacific Islander (AAPI) community.
The welcome news is that U.S. Olympic champions of Asian heritage this year alone represent a vast variety of cultures, including Nathan Chen (Chinese American), Chloe Kim (Korean American), Asa Miller (Filipino American), Jen Lee (Taiwanese American) and Madison Chock (Chinese-Hawaiian American).
The unfortunate news is that these athletes are celebrated during the games and then come home to face racism. Adding to the complexity of this experience, a media website referred to Asians, a marginalized group, as "overrepresented" in American figure skating.
More than 24 million Americans are part of the AAPI community, and it is the fastest growing ethnic population in the country. Yet the term itself lumps together a variety of cultures—Southeast Asian, South Asian, East Asian and Pacific Islander. These groups are rarely disaggregated, despite distinct histories, religions, immigration patterns and sociodemographic and structural make ups.
One link connecting this diverse group is that all in the AAPI community experience the perpetual or forever foreigner trope. All are subject to the message that they do not belong.
The AAPI community has a lack of authentic presence and representation in media and popular culture. Asian performers are cast as sidekicks and their material is often one dimensional and/or stereotyped.
In the past decade, only 4.5 percent of domestic films portrayed a lead or co-lead from this community with a third of those characters representing a trope, as a martial artist, nerd or fetish object. This limited and often inaccurate representation sends a message that they are not part of the larger American landscape—that they are separate.
Such messages of negative and stereotyped depictions contribute to dehumanization of the AAPI community. This, in turn, fosters hostility, discrimination and violence. Tragic recent examples include the murders of two Asian American women, Christina Yuna Lee and Michelle Alyssa Go.
Misrepresentation has been directly tied to rises in anti-Asian bias and subsequent rise in hate crimes. Research showed that hate crimes saw an increase of over 339 percent from 2020 to 2021.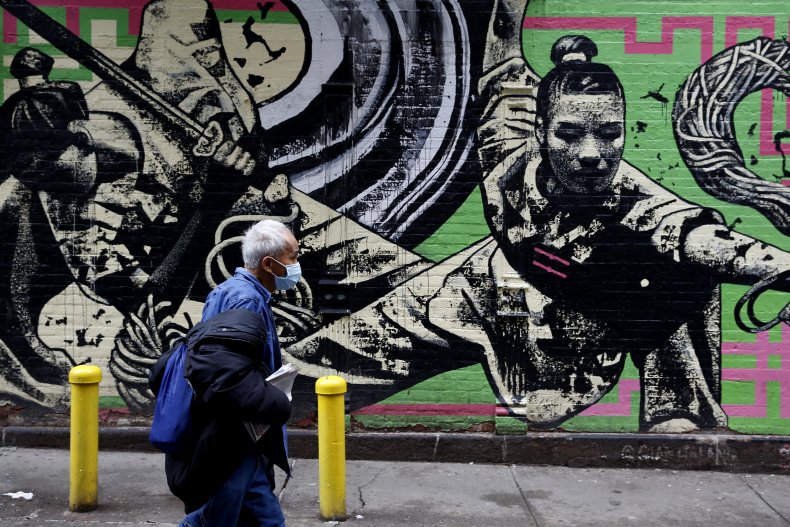 This staggering number may even be an underestimate of the violence, as research has demonstrated that crimes against Asian Americans are the least likely to be reported compared to other minoritized groups. These experiences of racism are tied to higher depression, anxiety and stress.
Media representation impacts the identity development, social relationships and mental health of millions of American youth. Media exposure is associated with the development and maintenance of psychiatric concerns in youth, ranging from eating disorders to anxiety to depression. The dearth of accurate media representation of this group at best hinders identity development, and at worst, may foster bullying, discrimination and violence against the AAPI community.
To be sure, streaming services like Hulu, Netflix and HBO Max are improving the rate and multidimensionality of AAPI representation in media, including shows and movies like The Chair, Always Be My Maybe, Pen15, To All the Boys I've Loved Before and Never Have I Ever.
This is welcome, as stereotypes of outrageously wealthy Asians have been prominent with the 2018 blockbuster, Crazy Rich Asians, and reality TV shows, Bling Empire and House of Ho.
The democratizing of gatekeepers for casting and storytelling reflects more points of view, but media representations need to change at more levels to expand the access and availability of stories that reflect the heterogeneous and diverse AAPI community. This includes showing characters as central protagonists in mainstream media rather than sidelined supportive figures with no character development.
Media representation needs to depict authentic and multidimensional portrayal rather than recycling negative stereotypes. This can be done by ensuring there is input and direction from AAPI community members.
Journalists play a part in transforming how media interacts and represents the AAPI experience. Identifying hate crimes against the AAPI community as serious is necessary, without softened language which detracts attention from discrimination and violence.
This community is a diverse group with unique voices. It is time to shift focus and move all members of the Asian American community from the sidelines to the spotlight long after the Olympians have returned home.
Seeba Anam, M.D., is a child psychiatrist and associate professor in the department of psychiatry and behavioral neuroscience at the University of Chicago.
Colleen Stiles-Shields, Ph.D., is a pediatric psychologist, assistant professor in the department of psychiatry and behavioral sciences at Rush University Medical Center and a public voices fellow through The OpEd Project.
The views expressed in this article are the writers' own.