Euro 2016: Wales vs England Shuts Down Every School in Lens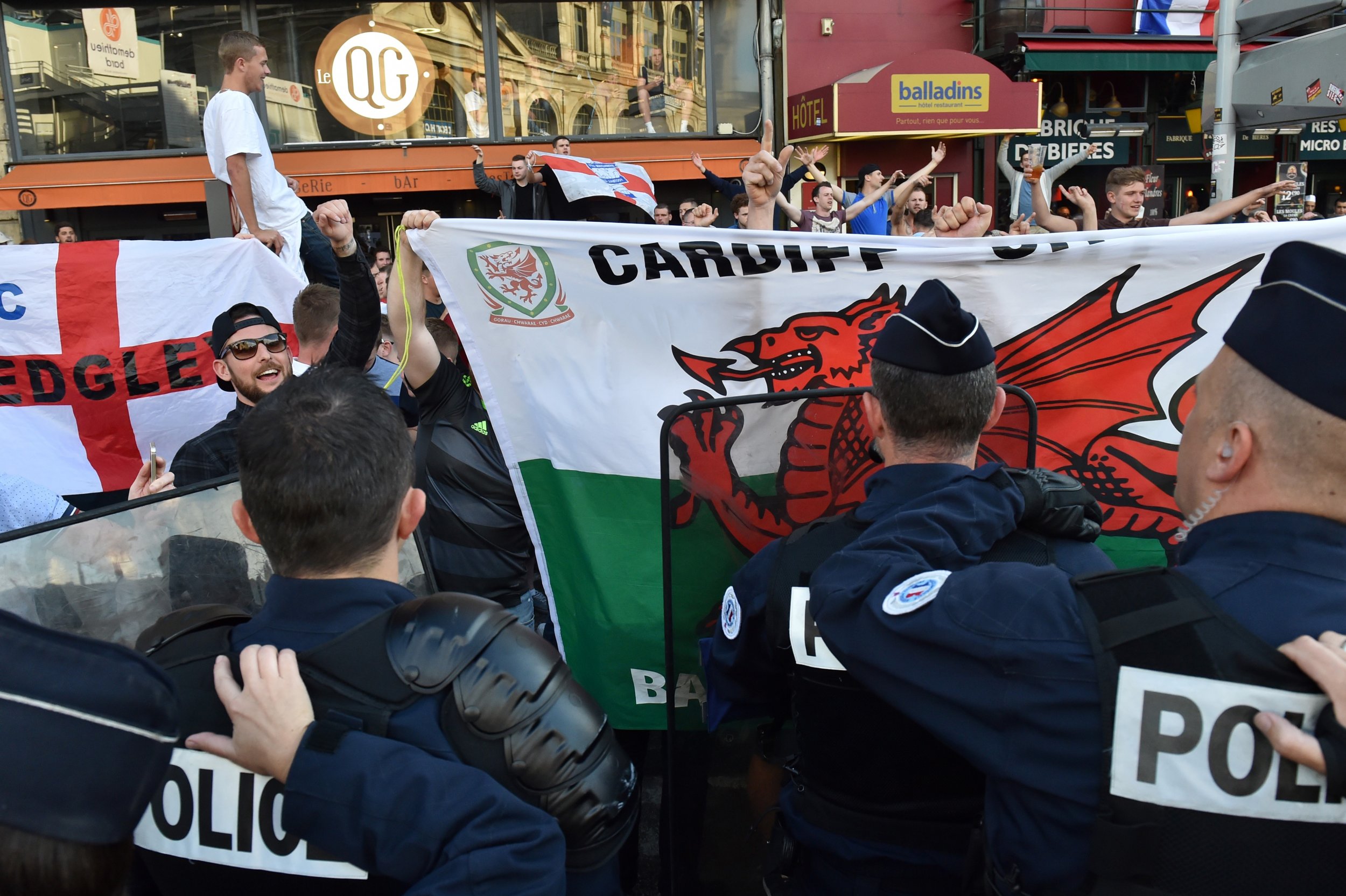 All schools in Lens, France, will be closed today to "protect children" from the threat of violence as England and Wales roll into town.
The executive secretary of College Saint Ide, a private middle school in Lens, confirmed to Newsweek that the decision had been taken by the city's mayor because of the presence of thousands of football fans in the small northern French town.
"Today (Thursday) is a very dangerous match," Mme Hemeri, the school's executive secretary, says. "We are waiting for many football fans, it's a difficult situation. The decision was made to protect the children."
An alcohol ban is in place in Lens, while there have been a reported 36 arrests in nearby Lille following clashes overnight between England and Russia supporters.
Those follow several days of fighting in the southern French port city of Marseille, which led UEFA to threaten both Russia and England with expulsion from Euro 2016.
Schools in Lens will reopen Friday, although Hemeri says this was not a decision taken in light of the recent violence.
"The mayor decided months ago," she says. "As soon as we knew England were coming, it was decided to close all the schools."
Following the game against Wales, England moves south again, to Stade Geoffroy-Guichard in Saint-Etienne, for its final group game on June 20 against Slovakia. Russia plays Wales in Toulouse on the same day.