Walgreens is now offering COVID-19 vaccines in-stores as part of the Federal Retail Pharmacy Program from Friday to eligible individuals.
The program is a collaboration between the federal government, states and territories, and 21 national pharmacy partners and independent pharmacy networks, which aims to increase access to COVID-19 vaccinations across the United States.
As part of the program, the pharmacy company was selected by the Centers for Disease Control and Prevention (CDC) and U.S. Department of Health and Human Services to provide a limited number of COVID-19 vaccines across the following states and U.S. territories: Connecticut, Delaware, Illinois, Kentucky, Maryland, New Hampshire, New Mexico, New York, North Carolina, Puerto Rico, Vermont, Wisconsin and West Virginia.
Walgreens stores that will receive vaccines as part of the program were chosen based on their proximity to "socially vulnerable and medically underserved areas," according to the company.
Eligibility is currently defined by the states and territories. Shots may currently be limited to health care workers, people aged 65 and older, or individuals with pre-existing medical conditions depending on the location.
The company was already assisting with the administration of COVID-19 vaccines to eligible people across several states and jurisdictions including: Arkansas, California, Connecticut, Chicago, Delaware, Illinois, Iowa, Louisiana, Massachusetts, Nevada, New York, Ohio, Puerto Rico, South Carolina and Texas.
In total, this means that the company is now offering COVID-19 vaccinations in 21 states and Puerto Rico.
"Walgreens was one of the first pharmacies to begin administering COVID-19 vaccinations in December to long-term care facility staff and residents, and we look forward to leveraging our experience to support the federal government and CDC in expanding access to these vaccines," John Standley, Walgreens president, said in a statement.
"Our pharmacy teams have already provided nearly two million COVID-19 vaccinations and stand ready with their expertise to help educate and vaccinate additional Americans, including those in rural and underserved communities."
Due to limited supplies, you cannot currently walk-in to a Walgreens store to receive a vaccine without an appointment. To find and book an appointment, visit walgreens.com/ScheduleVaccine.
According to the latest figures from CDC, 46.3 million COVID vaccine doses have been administered across the U.S. About 34.7 million people have received one or more doses, while more than 11.1 million people have been fully vaccinated with two doses. Around 68.2 million doses have been delivered across the country.
Newsweek, in partnership with NewsGuard, is dedicated to providing accurate and verifiable vaccine and health information. With NewsGuard's HealthGuard browser extension, users can verify if a website is a trustworthy source of health information. Visit the Newsweek VaxFacts website to learn more and to download the HealthGuard browser extension.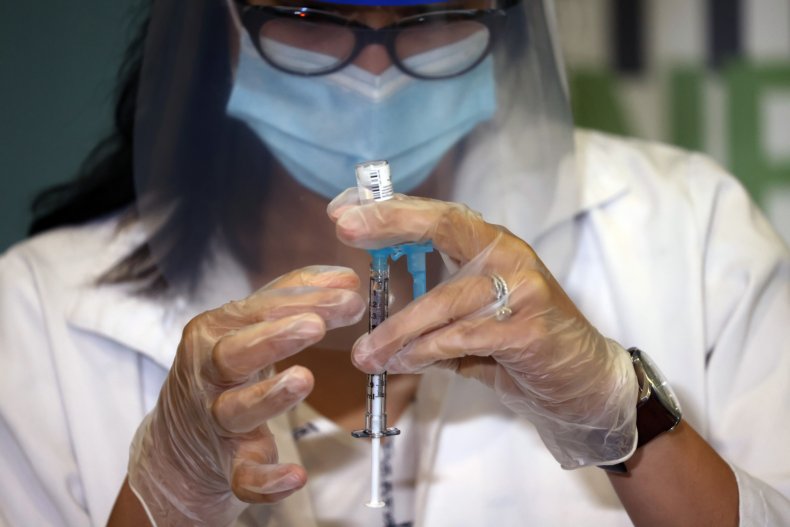 Uncommon Knowledge
Newsweek is committed to challenging conventional wisdom and finding connections in the search for common ground.
Newsweek is committed to challenging conventional wisdom and finding connections in the search for common ground.
About the writer
Aristos is a Newsweek science reporter with the London, U.K., bureau. He reports on science and health topics, including; animal, mental health, and psychology-related stories. Aristos joined Newsweek in 2018 from IBTimes UK and had previously worked at The World Weekly. He is a graduate of the University of Nottingham and City University, London. Languages: English. You can get in touch with Aristos by emailing a.georgiou@newsweek.com.