Walgreens Security Guard Fatally Shoots Man After Argument, Altercation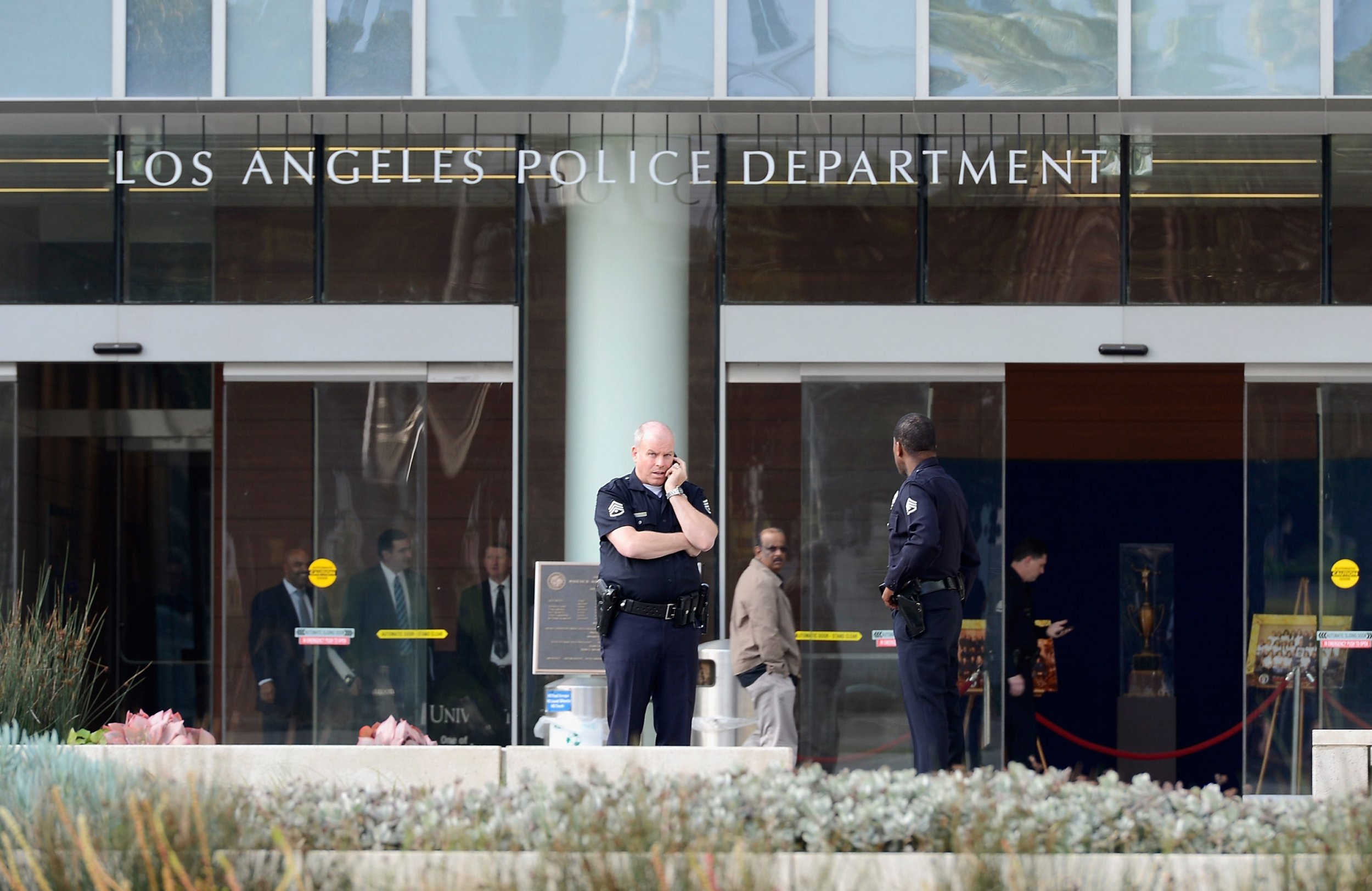 A Walgreens security guard fatally shot a 21-year-old man on Sunday after the two men were involved in a physical altercation, the Los Angeles Police Department told Newsweek.
The shooting occurred around 8:12 p.m. on Sunday, public information officer Drake Madison told Newsweek.
The physical altercation was preceded by an argument, Officer Norma Eisenman told the Los Angeles Times. Neither the security guard, 28, nor the victim has been identified by name. Madison said the department planned to publish a press release shortly.
"After that situation, the security guard then made another advance, and that's when [retracted] turned to make it for the exit and the security guard pulled out his weapon and fired," Aaliyah Haughto, a friend of the victim who witnessed the shooting, told KTLA. Haughto referred to the person by name, but Newsweek has chosen not to include identification until it is released by police.
The security guard cooperated with detectives and was not arrested, according to the Los Angeles Times. The shooting remains under investigation.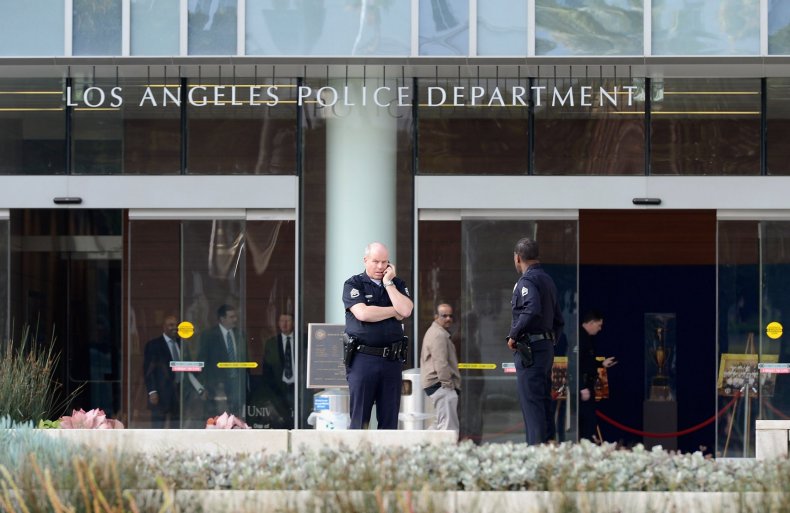 In June, Citadel Security USA employee Timothy Lutes fatally shot 54-year-old Thomas Stanfield after a confrontation in Salt Lake City, according to The Salt Lake Tribune. Lutes was charged with first-degree felony murder for the incident.
Stanfield's mother, Connie Elison, filed a lawsuit claiming the private security company failed to adequately train its employee.
"Lutes claimed that as he and Thomas scuffled on the ground, that Thomas had removed Lutes' holster containing his firearm and his belt and pointed his own gun at him," the lawsuit read. "However, video cameras, which captured this event, prove that claim by Lutes to be false. Thomas never had the firearm that [belonged] to Lutes, and never pointed it at him."
The number of private security guards around the country vastly exceeds the total police presence across the United States, Forbes reported in 2017, citing Department of Labor statistics that said the U.S. had 666,000 police officers but 1.1 million private security guards.
A 2014 investigation by CNN and the Center for Investigative Reporting into armed security guards documented a deregulated industry that imposed few restrictions on hiring. Mental health screenings were rare, with only four states requiring such safety measures for armed guard applicants. A range of states require, at most, minimal training before licensing armed security guards. Some states did not conduct FBI criminal background checks for prospective employees. Further, "the CNN/CIR investigation found that 27 states do not check whether a potential armed guard is banned by federal law from carrying a gun."