Walgreens Slammed on Twitter for Alleged Donations to 'Sedition Caucus'
Walgreens has been criticized on Twitter for allegedly making donations in November to GOP lawmakers who rejected the certification of Joe Biden's presidential win.
The hashtag #BoycottWalgreens has been trending on Twitter since Thursday as some users expressed their frustration about Walgreens making contributions worth a total of $25,500 to 11 members of Congress.
The allegations were published on Friday in a report released by Citizens for Responsibility and Ethics in Washington (CREW), citing disclosures by the Federal Election Commission.
A spokesperson from CREW, Jenna Grande, told Newsweek on Friday that the organization is "disappointed to see Walgreen's end their pledge to suspend donations to Sedition Caucus members, and we hope they'll reconsider."
The pharmacy giant has been facing backlash from a number of Twitter users including ones who claimed that Walgreens support insurrection, in an apparent reference to the Capitol attack in January 2021.
"Walgreens is busy donating to the Sedition Caucus, so I'll be busy shopping where they don't support sedition," one Twitter user wrote on Thursday.
Among those who received donations from the pharmacy giants were House Minority Kevin McCarthy and Minority Whip Steve Scalise. They both got $5,000 each, according to the government agency.
"I support the woke Marxists mob deciding to #BoycottWalgreens," tweeted GOP Florida Senator Marco Rubio on Thursday.
Other recipients of the November Walgreens contributions included Republicans Rep. Greg Steube and Rep. Markwayne Mullin, who both received $1,000 each. Meanwhile, GOP Rep. Tom Rice received $3,000 and Rep. Ron Estes received $2,500 from Walgreens contributions.
"I don't have to walk into a place that supports insurrection," a Twitter user wrote on Thursday. While another person accused Walgreens of supporting "treason."
In January 2021, Walgreens told Insider that the company suspended contributions to Republican congress members who voted to overturn the 2020 presidential election results.
"Walgreens holds in high regard the role of government and the peaceful transition of power that is core to our democracy. As such, our political action committee suspended contributions to members of Congress who voted to object the certification of U.S. Electoral College votes," Walgreens said at the time.
"As Walgreens continues to deliver the essential testing and vaccinations that will help America end the COVID-19 pandemic, we value the importance of unity as a means for addressing the many challenges we face together as one great nation," the company added.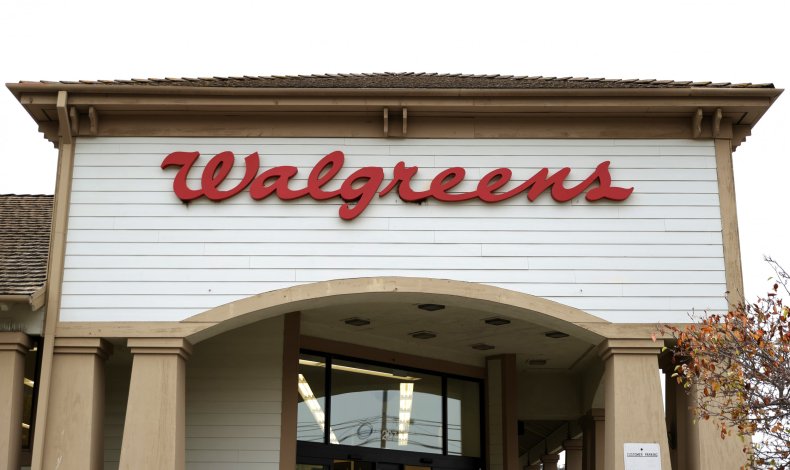 CREW said in its report on Friday: "Apparently that 'high regard for a peaceful transition of power' did not last an entire year."
Newsweek reached out to Walgreens and McCarthy for comments. An attempt to contact Scalise was unsuccessful.