'The Walking Dead' Canceled: Why the Original Series is Ending
The Walking Dead is coming to an end as announced nearly a decade after the first show aired on AMC. The series is not coming off screens any time soon, however, as the 24 episodes of the 11th and final season will air over two years, meaning the show is set to air until 2022.
And even when The Walking Dead is canceled by AMC, the world of TWD will live on. Alongside Fear the Walking Dead, The Walking Dead: World Beyond and the upcoming movies starring Rick Grimes (played by Andrew Lincoln), the original series will branch off into a spin-off starring Daryl (Norman Reedus) and Carol (Melissa McBride) as well as anthology series Tales of the Walking Dead.
This plethora of spin-off perhaps explains why the original series is ending. As Walking Dead creator Scott Gimple said in a statement: "We have a lot of thrilling story left to tell on TWD, and then, this end will be a beginning of more Walking Dead—brand new stories and characters, familiar faces and places, new voices, and new mythologies.
"This will be a grand finale that will lead to new premieres. Evolution is upon us. The Walking Dead lives."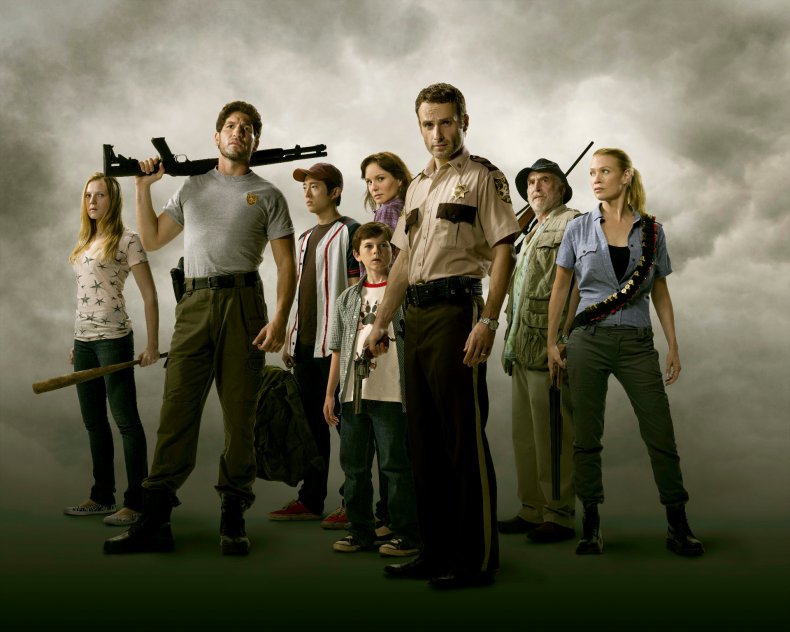 Essentially, it seems that The Walking Dead is ending so that the makers can focus on its multiple spin-offs. Current TWD showrunner Angela Kang, for example, is set to move onto the Daryl/Carol spin-off, which is set to premiere on AMC in 2023.
As one fan's Twitter page notes, it might be the right time for the regular TWD to end as Daryl and Carol are pretty much the only two characters from the original 2010 season to still be starring on the show:
Though the show's ratings are nothing compared to their peak, the show still has a respectable viewing audience. At its peak, 17 million people watched the show live, making it one of TV's most-watched shows. Season 10 had the show's lowest-ever ratings, with between three and four million people watching live. However, when combined with international viewers and catch up/on-demand viewers, the show still has a robust global following.
The Walking Dead is not the only show which has ended its original series in order to focus on spin-offs. Another big cable hit also followed the same path when Starz's Power broke off into four spin-offs featuring the continued adventures of the show's characters.
In a statement, Reedus said of his upcoming spin-off: "Daryl's relationship with Carol has always been my favorite relationship on the show—sorry, Rick. I love the way these characters interact and relate to each other on so many levels and can't wait to see where their ride goes from here."
The Walking Dead Season 10 finale will air on AMC on October 4; Season 11 Part 1 is coming in 2021.