Scott Wilson: 'The Walking Dead' Cast Pay Tribute To Late Cast Member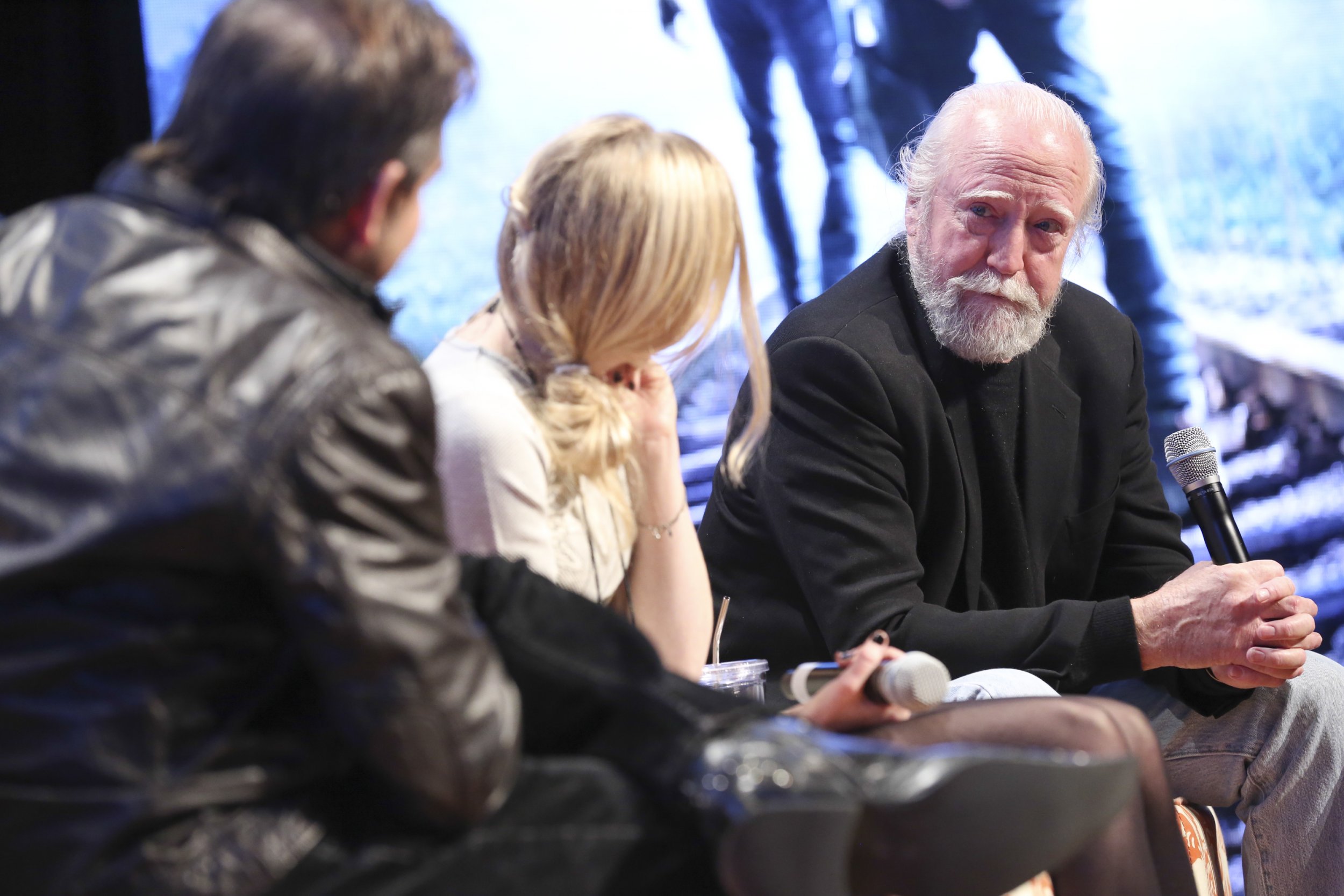 Scott Wilson, most recently applauded for his role as Hershel Greene in AMC's The Walking Dead, died Saturday at age 76 of complications from leukemia. Wilson's The Walking Dead cast members mourned his death on social media.
The Walking Dead announced Wilson's death on the show's Twitter account. "We are deeply saddened to report that Scott Wilson, the incredible actor who played Hershel on #TheWalkingDead, has passed away at the age of 76. Our thoughts are with his family and friends. Rest in paradise, Scott. We love you!"
Glen Mazzara noted multiple occasions he worked with Wilson. "All I can say now is that Scott Wilson profoundly impacted my life. I was honored and lucky enough to work with him on #TheWalkingDead & #Damien. He was a great friend, one I loved very much."
Titus Welliver said he was heartbroken by Wilson's passing. "Scott Wilson has departed. I am heartbroken. We are fewer. Go easy into the light brother," he tweeted.
Wilson has been acting since 1967 according to the Internet Movie Database. His most recent series include Netflix's The OA and series Damien. Wilson's character on The Walking Dead was killed off in Season 4. The series is now in its ninth season. Wilson is scheduled to make an appearance in the show which was filmed before his death, the New York Post reported.
Even The Walking Dead actor Khary Payton, who joined the show after Wilson's TV death, noted his respect for the actor. "The first time I met Scott Wilson, he gave me a big hug and said that this thing I had become apart of... was a family. He said I had a responsibility to take care of it. I have tried very hard to do that, sir. & I will continue. I promise. See you on the other side, my friend," the actor tweeted.
Wilson appeared in a variety of films including The Host, The Ninth Configuration and In The Heat of The Night. He also appeared on CSI from 2001 to 2006.
Wilson leaves behind a wife, Heavenly, who he married in 1977. AMC released a statement, reported by CNN, grieving for Wilson's family and fans.
"Like Scott in our lives, Hershel was a character whose actions continue to inform our characters' choices to this day. Our hearts go out to his wife, family, friends and to the millions of fans who loved him. Scott will be missed."