'The Walking Dead' Melissa McBride Denies Rumors of Carol Coming to 'Fear'
The Walking Dead fans went nuts this past January when sources close to The Spoiling Dead Fans spotted Carol's Melissa McBride on the Dale, Texas set of Fear The Walking Dead. While the set visit was confirmed and quietly disregarded, ComicBook.com has revealed precisely what the actor was up to.
"I was out there shadowing, Michael Satrazemis, who's directing one of the episodes," McBride told the publication. "I went out there for about three weeks to shadow him while he directed."
It would seem McBride is interested in doing some directorial work of her own, but she couldn't yet describe what those ambitions entail. In other words, she might try her hand at directing an episode of either Walking Dead series, or maybe she's cooking up something entirely original.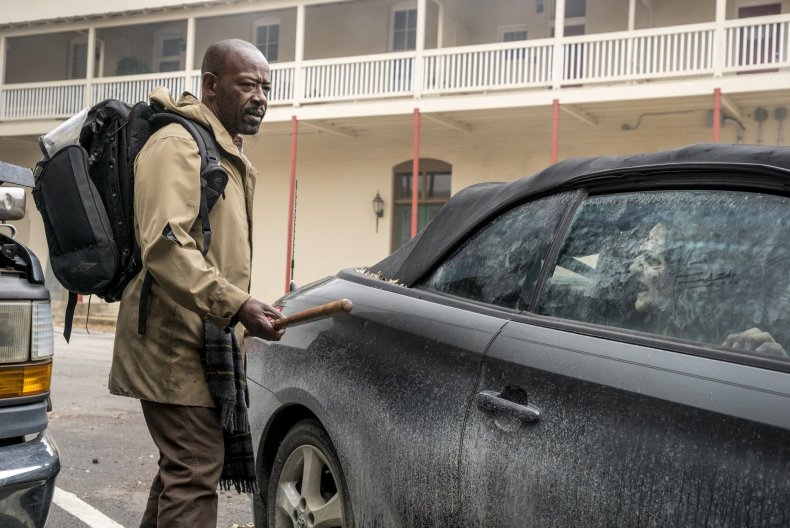 It's also worth noting that, while shadowing may have been one of her intentions for coming to the Fear set, she was also keen to reunite with her friend and Walking Dead co-star Lennie James. Carol has no place in Fear The Walking Dead for now, but James' character Morgan will make his debut in the spinoff's upcoming fourth season. Once his new arc is in full swing, James will leave his current role on The Walking Dead behind.
"I just love Lennie and I love his face. I love his eyes are so soulful and it's always a remarkable thing to work with him," McBride said when discussing James' critical role on the show.
With only four episodes left until The Walking Dead's Season 8 finale, fans are still trying to piece together how Morgan's story will unfold between the two shows. The way we see it, there are two very different ways the beloved character could be incorporated After his brief introduction at the start of The Walking Dead Season 1, there are several large gaps of gaps of absence in Seasons 2 and 4 that have yet to be filled in.
Morgan's role on Fear could take place in one of those time periods, or it could be a continuation of his present story. In the back half of Season 8, it's become very clear that bloodthirsty Morgan has returned after being partially cleansed in Season 5. It's possible he'll opt to leave Alexandria behind to in an effort to recoup the common decency he's since lost.
Whatever the case may be, Carol won't be part of the new narrative initially. The fact that Carol and Morgan are close on the original show always leaves the door open for appearances in the future, but recent set visits from McBride have nothing to do with that.
Fear The Walking Dead Season 4 begins April 15 on AMC.
Would you want to see Carol in a Fear The Walking Dead crossover? Will Morgan's debut make the spinoff better? Tell us in the comments section.