'The Walking Dead': 5 Big Questions Season 8 Episode 10 Must Answer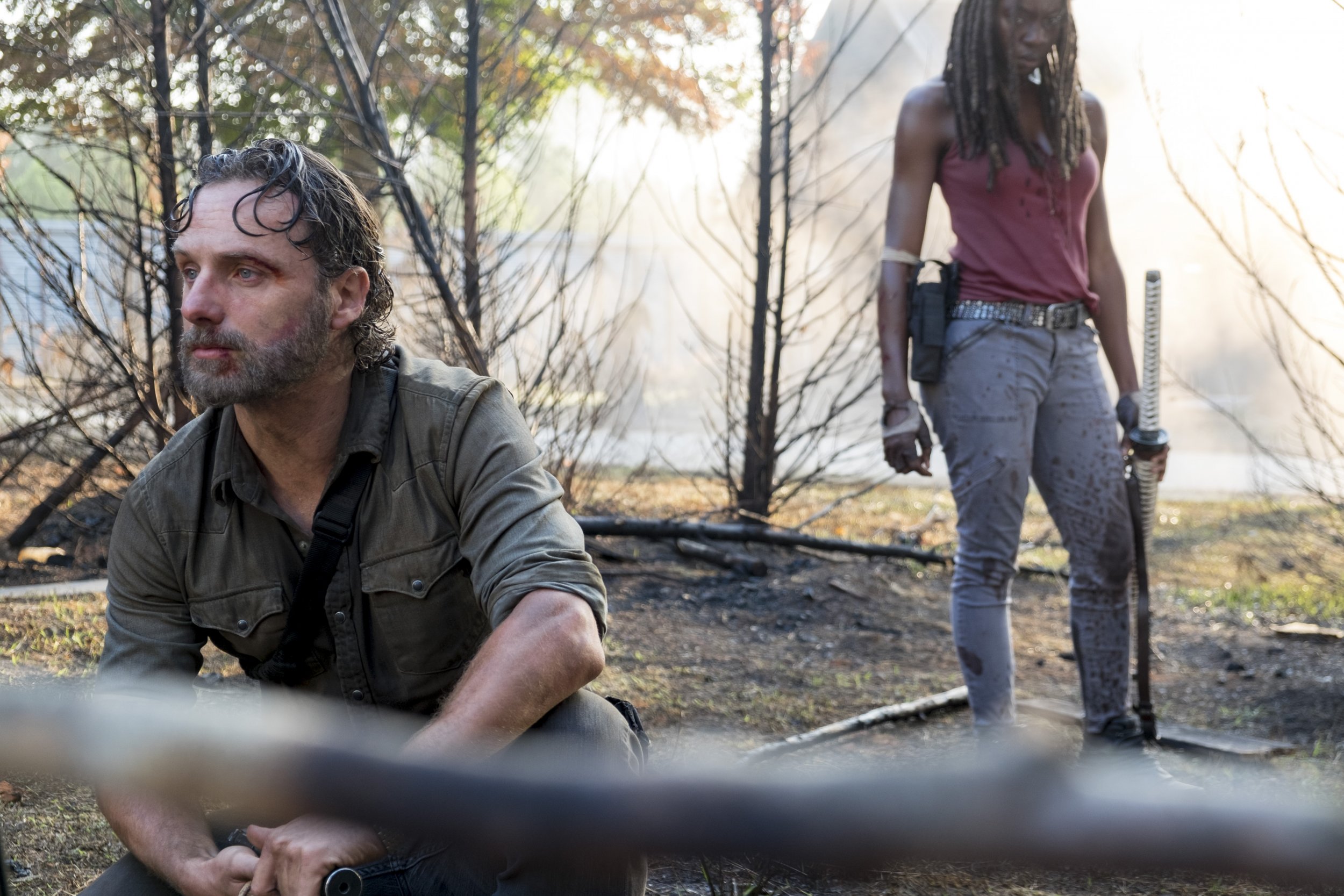 The Walking Dead Season 8 continues with its 10th episode on Sunday, and there are many questions we want answered after watching last week's midseason premiere. From Negan, to Rick and Alexandria, here are five big mysteries we want solved in episode 10, "The Lost And The Plunderers."
SPOILERS for Season 8 of The Walking Dead follow this break.
1) What's Rick's Next Move: Considering his son just died, Rick Grimes has lots of thinking to do heading into episode 10. With Alexandria largely destroyed, how will his war against the Saviors continue? Will Rick still want to carry on with the fight given Carl's pleas for peace in his final moments? Where might the remaining survivors go?
It's hard to say how all these dilemmas might work out, but we imagine Rick isn't quite finished with this battle against Negan. Carl begged for peace, but there's no denying how much the Saviors have become an unnecessary catalyst for violence. To make those urges go away, it's possible Rick might devise a plan to snuff them out for good. Maybe there will be a fake truce or sneak attack in play. As for those lost homes, luckily Rick still has enough spare real estate at the Hilltop and Kingdom to take advantage of.
2) What's Next For Negan: Negan must be feeling pretty good about himself after the devastating blow he just dealt to Alexandria, but there's no way this maniacal killer is done with destruction. After all, viewers saw Morgan and Carol take out an entire troop of strong Saviors during episode 9. Negan did win the "war" in many ways, but there's still that smaller battle to respond to.
It's equally unclear how Negan will react to Carl's death. He became aware of Carl's sickness in the midseason finale, but we haven't seen him since the boy's fate was officially sealed. Negan and Carl shared an unlikely bond, and we know Negan has struggled with loss in the past. Will this key demise cause the villain to lose focus of his larger mission to kill Rick? Since things played out differently in The Walking Dead comics, it's hard to know for sure.
3) How Will Siddiq Contribute: Episode 9 confirmed Siddiq as a permanent addition to the Alexandria clan, but what does that mean for episode 10 and beyond? How well will he honor Carl's compassion that brought him to this larger group? Unlike his comic counterpart, Siddiq seems to be taking on the medical role vacated by Denise and Emmett before him. Will that trend continue?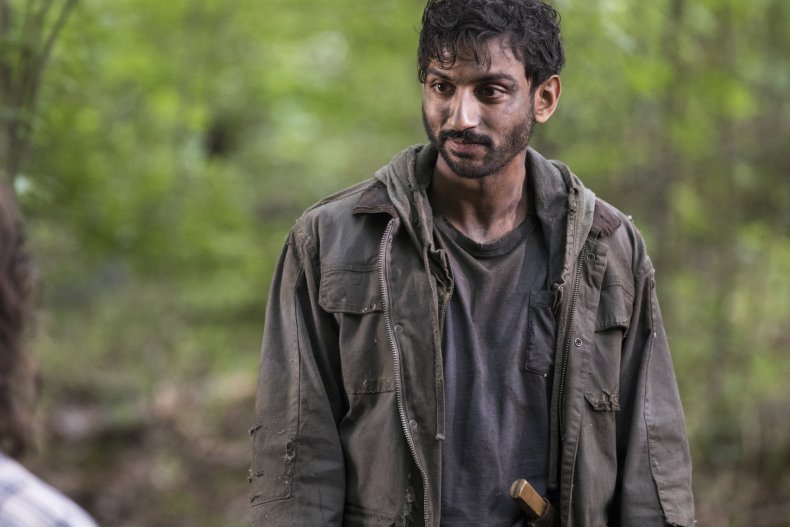 Keeping everything on the table, it's also not a bad idea to question if Siddiq can truly be trusted. Past representations of the character have been positive, but the The Walking Dead TV show isn't above remixing characters to move a certain plot forward.
4) What's Going On At The Hilltop: Episode 9 focused on the Kingdom and Alexandria, which means episode 10 will hopefully address what's going on with Maggie and Gregory at the Hilltop. Last time we saw Maggie, she was shook up by her recent mid-travel punishment from the Saviors. She killed an imprisoned enemy and has committed to fortifying the community's walls as a safeguard against future attacks. Is Maggie's mental stability on the decline, or is she sharper than she's ever been?
We can't forget about the Hilltop's upcoming arrivals either. Harlan Carson and Father Gabriel are wounded and on their way, but will they both survive?
5) Will We See Hints Of New Alliances: Last but not least, the story is far from over for the Scavengers and Oceanside. While the Scavengers had been fighting on Negan's side for most of the show, they've since switched teams to support Rick. Will that alliance stay in place, and how fruitful will it be?
At Oceanside, Aaron and Enid haven't progressed deep enough into their little recon mission to truly understand the can of worms they're stepping in. Cyndie didn't exactly offer Tara a warm welcome when she accidentally stumbled on the community before, so why would this situation be any different? Especially taking into account this unexpected visit involves a betrayal on Tara's behalf, you've got all the necessary ingredients for a serious mess. Aaron has repeatedly proven he can keep it cool under pressure, and he must make perfect use of his communication skills to make new friends.
The Walking Dead episode 10 airs March 4 on AMC.
Those are our big questions, but what are yours? How will Carl's death impact what we see in "The Lost And The Plunderers?" Tell us in the comments section!