'The Walking Dead' Season 10 Cast Adds Juan Javier Cardenas, Sydney Park Returns
The Walking Dead Season 10 is slowly taking shape, as cast members new and old make their presence known. Sniowfall's Juan Javier Cardenas has been officially announced for the comic book role of Damte, while new photos suggest Sydney Park will reprise her role as Cyndie of the Oceanside community.
Who is Dante?
In an AMC press release, Cardenas' Dante is described as "a fast-talking rogue," who "will play a pivotal role in the story of Alexandria this season." Producer Angela Kang suggested the TV adaptation may, in fact, be more critical than the comic book counterpart.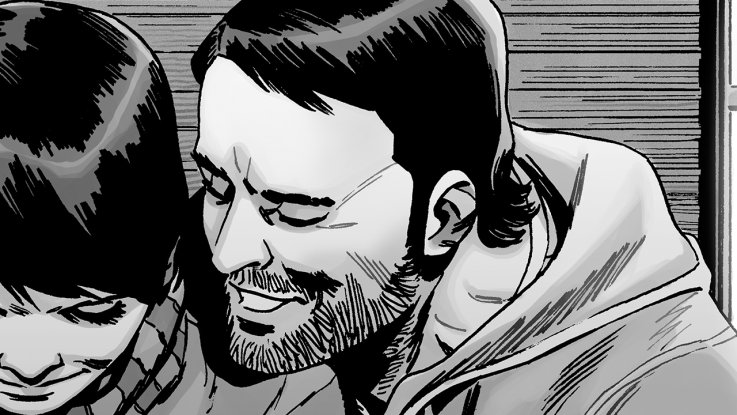 In the scope of the comics, Dante plays a fairly minor role but quietly establishes himself as Maggie's first major love interest after Glenn. If his arc follows a familiar path, most of the pair's interactions during Season 10 amount to one-sided advances on Dante's behalf. While it takes some time, the man's persistence eventually gets Maggie's attention.
That being said, given Lauren Cohan's temporary exit from The Walking Dead, there's the potential for TV's Dante to be drastically different from the one most walker stalkers know. Cohan has not been confirmed to return in Season 10 of The Walking Dead, so Dante's initial story may be entirely unique to the AMC series.
Sydney Park Returns as Cyndie
Also worth noting, Sydney Park has been spotted in the latest batch of Season 10 press photos as well. That means Cyndie of Oceanside, a character who hasn't been seen since the Season 9 time jump, will once again be working with Alexandria and its fellow communities to curb the zombie threat. Unfortunately, given how things played out for Tara, we'll never get a true resolution to that lingering romance plot, though.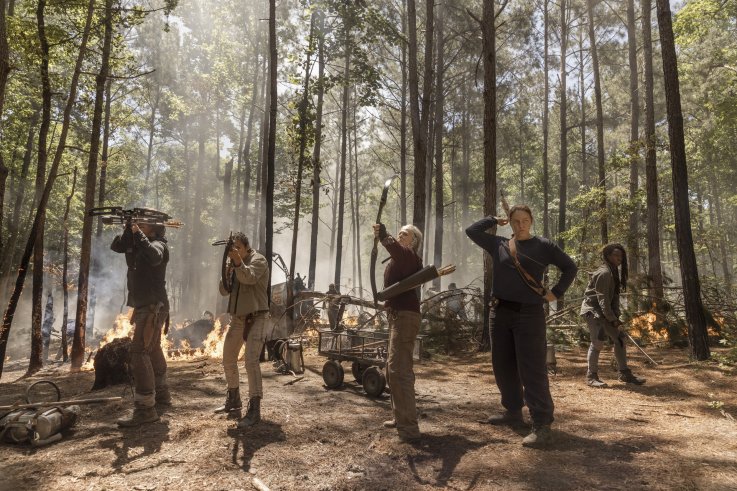 AMC has been predictably tight-lipped about The Walking Dead Season 10, but these new casting developments are certainly interesting. Will Maggie be back at Alexandria or Hilltop sooner than some fans expect? Is the multi-employed Park simply coming back to close out the story of her established character? These questions and more will hopefully be answered when The Walking Dead Season 10 premieres this fall.
The Walking Dead Season 10 premiere airs October 6 on AMC.
What are your thoughts on Juan Javier Cardenas being cast as Dante? Are you glad to see Cyndie return? Tell us in the comments section!
'The Walking Dead' Season 10 Cast Adds Juan Javier Cardenas, Sydney Park Returns | Culture