'The Walking Dead' Season 10 Episode 5 Spoilers: More Death & a Big Illness
The Walking Dead Season 10 continues this week with episode 5, and we've got all the big SPOILERS you want to know courtesy of the experts at the Spoiling Dead Fans. Prepare yourself for some gruesome deaths and a big illness reveal that's sure to impact the rest of the season.
Starting off with the newly escaped Negan, he travels along the road and is confronted by a rather odd boy named Brandon. Apparently Brandon is obsessed with the legend of Negan and the Saviors and wants to bring the group back from the dead. He even makes Negan a new Lucille and attempts to take him to a new location where he can set up a second Sanctuary. In their travels, the duo comes across a boy and his mother beset by walkers in a bus. Negan saves them, but Brandon kills them, seeing the event as a test of his loyalty. In response, Negan kills Brandon and continues on alone. Eventually he makes his way to the Whisperer camp and partners up with Beta.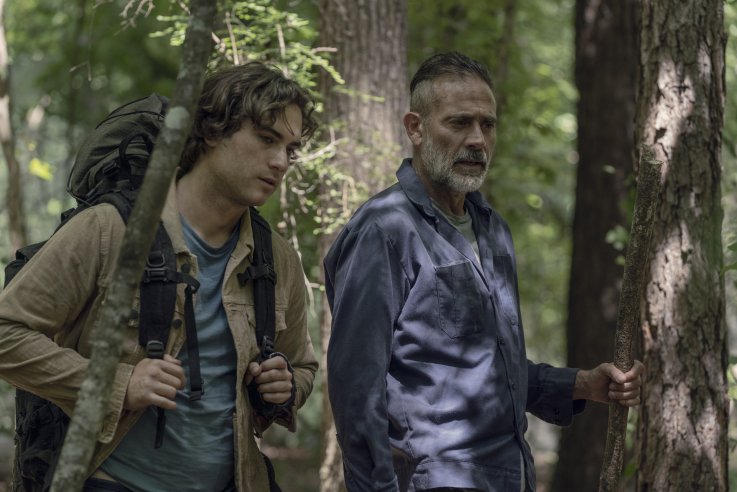 Speaking of the Whisperers, they're still waging mental warfare on our hero communities. We learn that they are indeed responsible for the walker troubles seen in recent episodes. Their latest plan, however, is to use Aaron as bait. Aaron encounters Gamma and watches as she puts a walker face down into the water supply. He offers bandages for her cut hand and she runs away.
Elsewhere in the plot, Daryl, Connie and Magna search for the missing Kelly while also inadvertently investigating supplies recently removed from Hilltop's inventory. Kelly is found, but it's revealed that she and Magna have been swiping goods. On a slightly more positive note, though, there's plenty more adorable flirting between Daryl and Connie. For Magna and Yumiko, the discovery that Magna is a thief further divides the pair's crumbling relationship.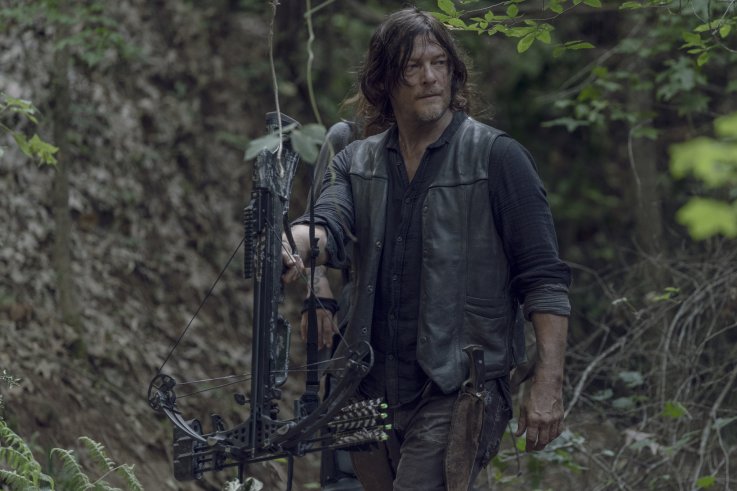 It's perhaps back at the Hilltop that fans learn the biggest spoiler of all. Ezekiel is diagnosed with thyroid cancer without a solid course for treatment. Siddiq promises to support him through the ordeal, but he balks at the chance to talk to Carol about his condition. Siddiq still feels Ezekiel could have plenty of time left, but the former king isn't so sure.
In other words, episode 5 of The Walking Dead continues to illustrate just how fractured our protagonists have become. While last week's plot focuses primarily on Alexandria, things aren't so great at the Hilltop either. All the while, the Whisperers continue to quietly pull the strings of discontent. With Negan as their ally, Alpha and Beta have a chance to learn everything there is to know about their enemies.
The Walking Dead airs November 3 on AMC.
What are your thoughts on these spoilers? Do the latest deaths and the news of Ezekiel's illness surprise you? Tell us in the comments section!
'The Walking Dead' Season 10 Episode 5 Spoilers: More Death & a Big Illness | Newsgeek