'The Walking Dead' Season 10 Finale Dated With Trailer & More Episodes
The Walking Dead Season 10 episode 16 finally has a release date, but it may be a bit later than some fans were expecting. As for the good news, though, walker stalkers will be getting a little extra something to watch in early 2021.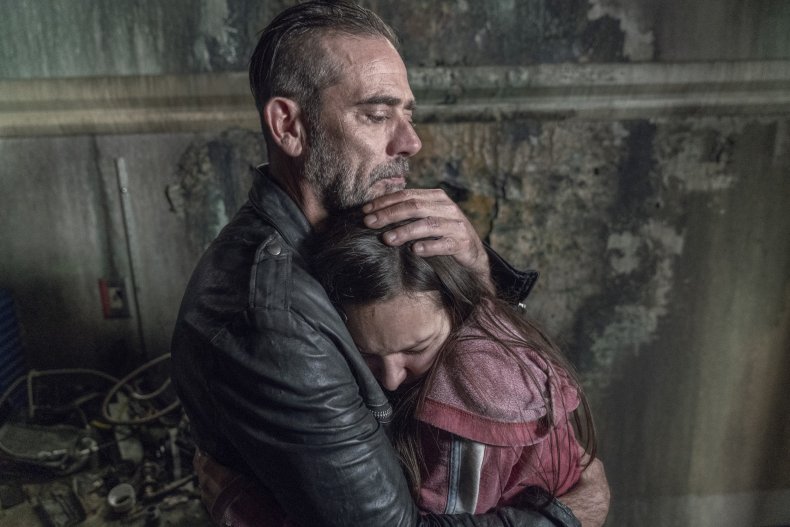 Announced during the Walking Dead virtual Comic-Con panel Friday afternoon, AMC will air the planned Season 10 finale, titled "A Certain Doom," on October 4 at 9 p.m. EDT. Alongside that announcement, the network also released an extended peek at the opening minutes of the episode, a scene in which Gabriel explains to the children of the Tower how their combined communities are powerful enough to overwhelm Beta's approaching horde. Amongst the quick cuts we also see hints of a possible larger role for Virgil and the potential return of a long-lost character.
But, while fans will have to endure the long wait till October to see how the base Season 10 plot resolves, Showrunner Angela Kang added an exciting twist to the news. Following the Season 10 finale, there will also be six bonus episodes added to the season as well. These will air in early 2021, making Season 10 the series' longest season to date with a total of 22 episodes. That extension does, however, mean Season 11 won't begin at what would have otherwise been its traditional October timeslot.
During the time between the bonus episodes of Season 10, there will still be some Walking Dead action for diehard fans to look forward to, though. Fear the Walking Dead Season 6 premieres October 11 at its usual time, alongside the brand-new series, The Walking Dead: World Beyond, which premieres directly after the Season 10 finale.
With all these announcements in mind, it's clear AMC is doing its very best to keep production of its most popular franchise moving forward in the face of a pandemic. Due to the nature in which these shows are both created and shot, working from home has caused significant delays in getting all the desired episodes released on time. The Season 10 finale was supposed to release in April, while Fear the Walking Dead would otherwise be in the middle of airing now. Fans may have to wait a little longer to get their walker fix, but it's clear there's a lot more on the way for those who want it.
The Walking Dead Season 10 finale airs October 4.
What do you think of the big Walking Dead Comic-Con news? What do you expect from the bonus episodes of Season 10? Tell us in the comments section!