'The Walking Dead' Season 10 Finale Delay Explained & Episode 16 Plot Spoilers
The Walking Dead Season 10 episode 16 has been indefinitely delayed amid coronavirus concerns, which means this week's episode 15 functions as the show's de facto season finale. Below, we recap everything we know about the true final script, including why it was delayed, projections for when it will air and some light spoilers for what fans can expect once it's released.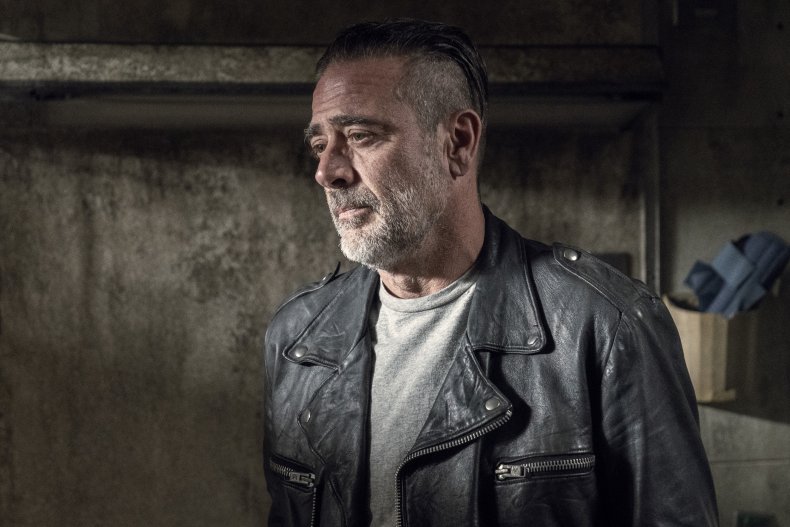 Why was The Walking Dead Season 10 finale delayed?
In short, The Walking Dead Season 10 episode 16 has been delayed because changes in workflow due to the coronavirus pandemic prevented the show from being finished on time. The announcement was initially made by the official AMC Twitter account on March 24. "Current events have unfortunately made it impossible to complete post production of The Walking Dead Season 10 finale, so the current season will end with its 15th episode on April 5, the tweet reads. "The planned finale will appear as a special episode later in the year."
The announcement was quickly followed up by some clarification from Executive Producer Greg Nicotero on social media."Post production, for those who are curious, involves VFX, music, sound mixing and sound FX, he said. "This process usually goes up to about three weeks from air date. I'm finding out about this the same time you guys are, and it's disappointing, but the episode will not disappoint."
Showrunner Angela Kang provided even more details about the delay to Entertainment Weekly a few days later, suggesting a shift to remote work in the VFX department became the central roadblock. "Everything just takes longer. And there's certain processes that couldn't be moved before California shutdown for business. And it just couldn't be done. And it's people's health and safety are first and foremost on our minds as well during all of this," Kang concluded. So, while the lion's share of acting and script work for the finale is finished, the extra layer of polish and effects will take extra time to meet the show's typically high standards.
When will The Walking Dead episode 16 air?
On the question of when the true finale will air for fans to watch, Kang and AMC have yet to confirm concrete details. Generally speaking, Kang did recently tell Comiicbook that we'll likely see the fruits of the team's labor shortly after major issues with the pandemic have been resolved. "We are very, very close to finishing so I think actually by the time the world is safe for people to start venturing out, probably all of the VFX will be done and then it's just a handful of processes that they can turn around very, very quickly," Kang assured. "We're very hopeful that we can get it all done once everybody is back up and running." Until AMC offers a hard release date, that window is the best estimate we've got.
What do we know about episode 16 so far?
Even though the true Walking Dead Season 10 finale is in the heat of post production, there are a few details we've heard about it from various sources. Those who don't want some fairly light plot SPOILERS should turn back now.
Speaking officially, Kang told Entertainment Weekly back in February thatthe Season 10 finale would feature a big cliffhanger ending. "I'll just say that there's some big stuff and there is a cliffhanger, without getting into what exactly that is. But I think hopefully it will be exciting," the showrunner teased.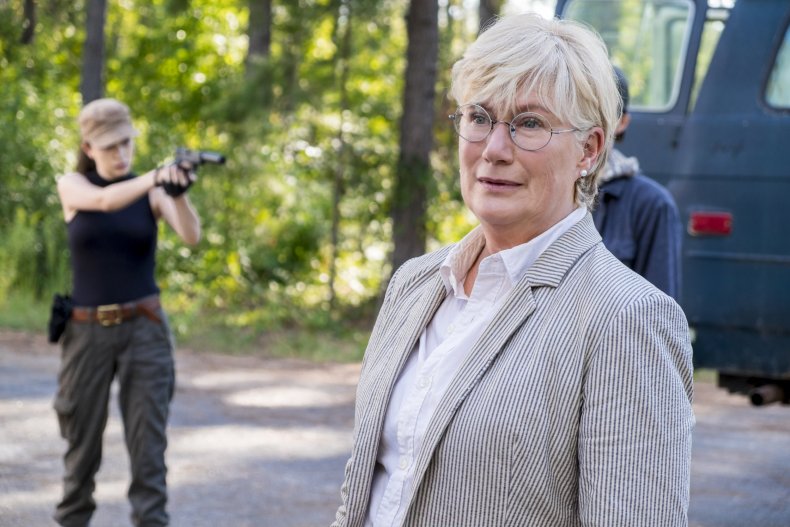 Adding to these scant details are new rumors from the spoiler experts at The Spoiling Dead Fans. The details have yet to be corroborated by multiple sources, but they line up with everything fans saw in episode 15. At one point in the finale, a group including Daryl, Carol, Negan, Lydia, Kelly, Luke, Jules and Beatrice are trapped in a hospital. This hospital is presumably the Tower location seen in the prior plot. To leave, our heroes opt to leverage walker guts. At one point, Lydia even dons a Whisperer mask. This tactic initially works out, until a Whisperer conceals in the horde and manages to stab Beatrice. She screams and gets devoured, as does the Whisperer who is stabbed by Carol.
At filming, fans also spotted what appeared to be a Commonwealth soldier fighting outside the hospital. Comic fans will know the Commonwealth as a highly technical militant group that becomes the focus of the Walking Dead story once the Whisperers are vanquished. In the current span of the show, it's believed that Eugene's friend Stephanie is there, Michonne may have just encountered its army and they may hold the key to the disappearance of characters like Rick and Maggie. The Commonwealth likely won't feature in episode 16 in a huge way, but it may be tied to the aforementioned cliffhanger. That's all we know about The Walking Dead Season 10 episode 16 for now.
The Walking Dead continues April 5 on AMC.
Are you upset that the true Walking Dead Season 10 finale has been delayed? What do you expect to see in episode 16? Tell us in the comments section!