'The Walking Dead' Season 10 Return Date Announced With 6 More Episodes to Come
The Walking Dead Season 10 didn't end with episode 16 in October and will instead return for six more episodes starting Sunday, February 28, at its usual 9 p.m. EST air time.
The news was announced via an AMC press release Thursday afternoon. While it was revealed in September that Season 10 would be extended, it wasn't yet clear when those bonus episodes would debut. Given this latest info, walker stalkers are now free to mark their calendars.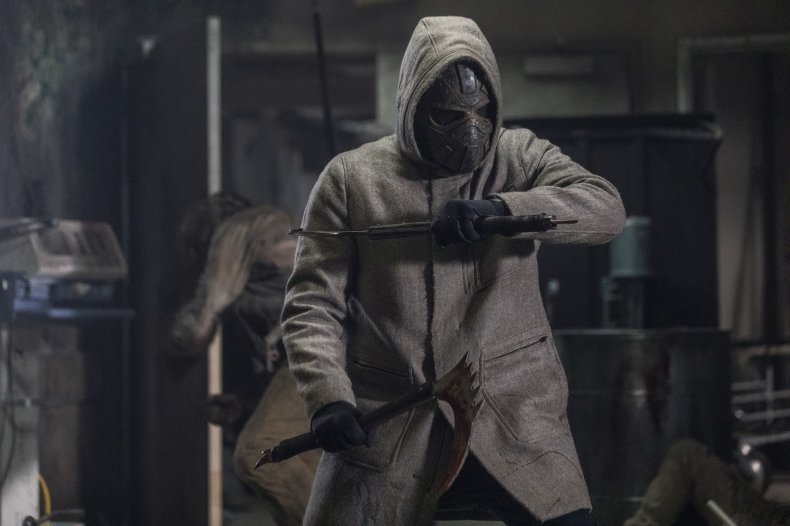 But that's not all, as the network has also revealed some interesting details regarding guest stars and plot synopses. On the latter subject, Terminator 2's Robert Patrick will take on the role of Mays, Greenland's Okea Eme-Akwari will play Elijah and, perhaps most critically, One Tree Hill's Hilarie Burton Morgan will resurrect Negan's deceased wife Lucille. Beyond the last one on the list, most of those names won't cause much of a stir, but many believe Elijah in particular may be the strange masked man who appears at the end of episode 16.
Before getting to the plot synopses and the list of directors, we'd be remiss if we didn't offer some kind of SPOILER warning. We've left the details completely intact from the source release, so fans can glean the most information possible.
---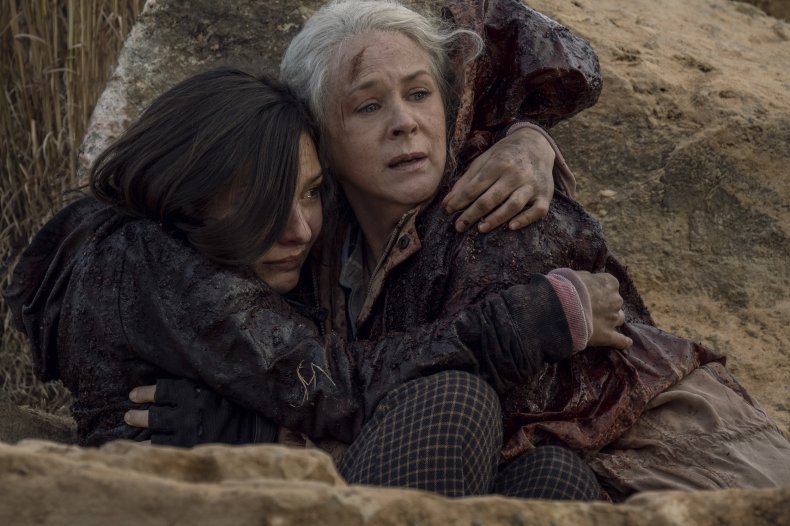 Episode 17: "Home Sweet Home" (Director David Boyd / Writers Kevin Deiboldt and Corey Reed)
Maggie (Lauren Cohan) has returned with a story she is not ready to share, even when her past catches up to her. Negan's (Jeffrey Dean Morgan,) safety is at stake again. Daryl (Norman Reedus) and Maggie fight an unseen and unknown threat.
Episode 18: "Find Me" (Director David Boyd / Writer Nicole Mirante-Matthews)
An adventure for Daryl and Carol (Melissa McBride) turns sideways when they come across an old cabin. It takes Daryl back to the years when he left the group after Rick disappeared as he relives a time that only the apocalypse could manifest.
Episode 19: "One More" (Director Laura Belsey / Writers Erik Mountain and Jim Barnes)
Gabriel (Seth Gilliam) and Aaron (Ross Marquand) search for food and supplies to bring back to Alexandria. Small tragedies lead to bigger tragedies as faith is broken and optimism is fragmented when they are put to the ultimate test.
Episode 20: "Splinter" (Director Laura Belsey / Writers Julia Ruchman & Vivian Tse)
Eugene (Josh McDermitt), Ezekiel (Khary Payton), Yumiko (Eleanor Matsuura), and Princess (Paola Lázaro) are captured and separated. Princess struggles with memories of her traumatic past and tries to escape one way or another with the help of Ezekiel.
Episode 21: "Diverged" (Director David Boyd / Writer Heather Bellson)
Daryl and Carol come to a fork in the road and head their separate ways. Each going into their own type of survival mode, the easiest of challenges become much harder. Will their individual journeys be the tipping point needed to mend their friendship or is the distance between them permanent?
Episode 22: "Here's Negan" (Director Laura Belsey / Writer David Leslie Johnson-McGoldrick)
Carol takes Negan on a journey, hoping to minimize the increasing tension. Negan reflects on the events that led him to this point and comes to a conclusion about his future.
---
While there's obviously a lot to unpack in these individual episode descriptions, there are a few interesting tidbits to take away from them. In sum, it would appear these six bonus scripts aren't as much about advancing the major plot points surrounding Rick's survival and the new community that Eugene has encountered.
While some of that stuff is certainly in there, it sounds like the remainder of Season 10 will be a very introspective one wherein individual characters work through their inner demons. Given that these individual or small group scenarios are presumably far easier to film during a pandemic, it makes sense for episodes made in this unprecedented time to exhibit a more personal touch.
It will likely lead to lots of gap-filling and character development, but it will inch us one step closer toward fully understanding the secrets behind helicopters and the relationship between the Commonwealth and Civic Republic.
The Walking Dead Season 10 continues February 28 on AMC.
What do you expect from the remaining six episodes of The Walking Dead Season 10? Will these bonus episodes be satisfying? Tell us in the comments section!