'The Walking Dead' Season 10 Spoilers: Beta's Plot Revealed in Episode 2
The Walking Dead Season 10 continues this week with episode 2, and we've got our latest SPOILER report courtesy of a Spoiling Dead Fans forum post. Fans have lots of questions about Beta, and some of them will be answered soon. Get all the juicy details below.
In the broadest sense, Season 10 episode 2 is largely a flashback to the early days of the Whisperers and the origins of Alpha and Beta. Since viewers don't really know what happens to Alpha between her husband's death and the present day, the upcoming episode seeks to fill in those narrative gaps while revealing more about the latest plot.
Before getting to the modern plot, let's start with the flashbacks. Viewers see the moment Alpha meets Beta, and it happens while Lydia and her mother explore amongst the walkers. Lydia hears the screams of a woman in distress, and that causes her to make noise and attract the herd. The flee takes them to a psychiatric facility where they find a man standing at the end of a hallway. That man just so happens to be Beta, but his face remains covered. Beta apparently had another camp prior to this, but he was forced off it after it was overrun by walkers.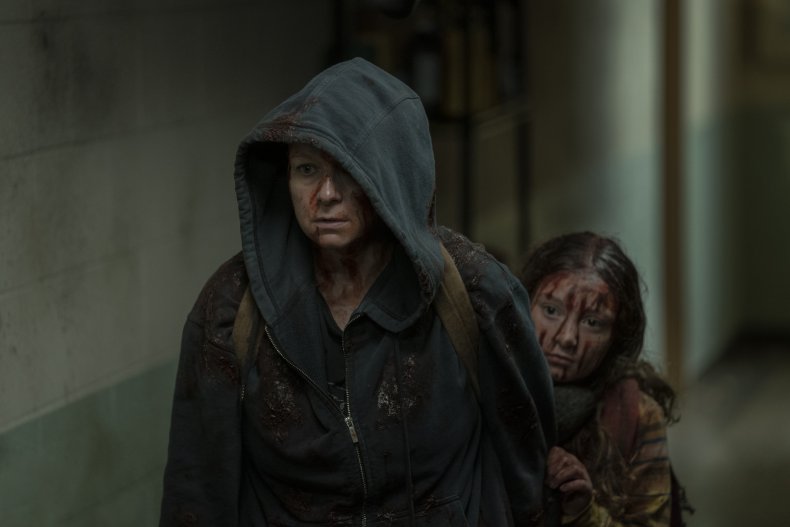 In addition to this important introduction, there's also more info regarding Alpha's early relationship with Lydia. The girl strives to be tough like her mother by giving up her toy rabbit, and she eventually goes back to the hospital to prove how courageous she can be. While looking for her daughter, Alpha stumbles into Beta's private headquarters, a place where she was told never to go. There, she finds an old photo of Beta and a man in a smiley face shirt with both faces crossed out. While yelling at Lydia for her indiscretion, the smiley man comes up to the woman as a walker and Alpha kills him despite Beta's pleas not to do so.
To combat the tension after this killing, Lydia tells Beta that he should join them. The two characters get their names after Alpha calls him "big man" and then "Mr. B." It's suggested that if he's B she must be A, giving rise to Alpha and Beta.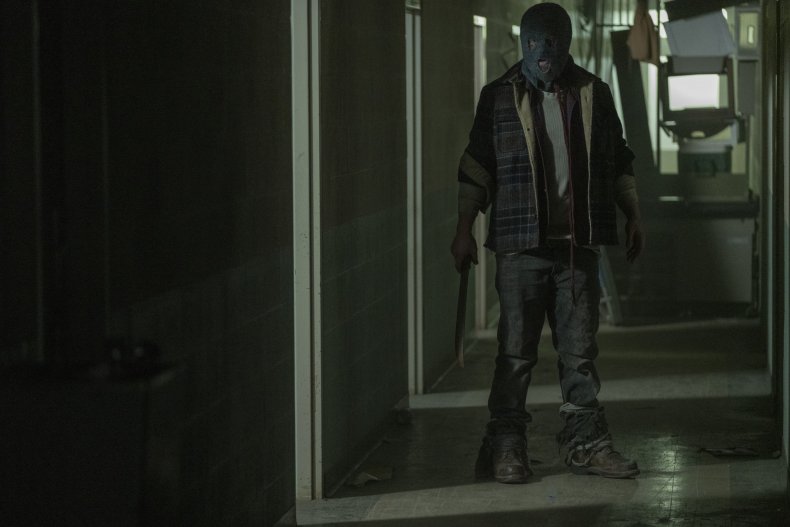 In the present, Beta tries to assemble a massive herd of walkers with help from two Whisperers Frances and Mary. Frances is the mother of the baby Alpha left at Hilltop last year, and Mary is her sister. Alpha feels the girls have "a scent for the dead," so they're put in harm's way. Still distraught from losing her baby, Frances freaks out during the herd run and is nearly killed by Alpha back at headquarters for her actions until Beta intervenes. Later, however, Frances loses her cool again after seeing a walker in a baby carrier. She attacks Alpha, and Mary throws her to the walkers to save Alpha instead. At this point, Mary is anointed as Gamma. The episode ends with Beta saying he's seen smoke near the border. The two leaders agree to teach the alleged trespassers a lesson.
So, given the satellite fire in last week's premiere, it seems conflict between Alexandria and the Whisperers has unintentionally reignited. We've seen how severe Alpha's "lessons" have been in the past, but will this one be worse than pikes? Episode 3 potentially reveals the rest of that story.
The Walking Dead continues October 13 on AMC.
What are your thoughts on episode 2 of The Walking Dead based on these spoilers? Are you happy with Season 10 so far? Tell us in the comments section!