'The Walking Dead' Season 6 Finale: Showrunner Reacts to Cliffhanger Backlash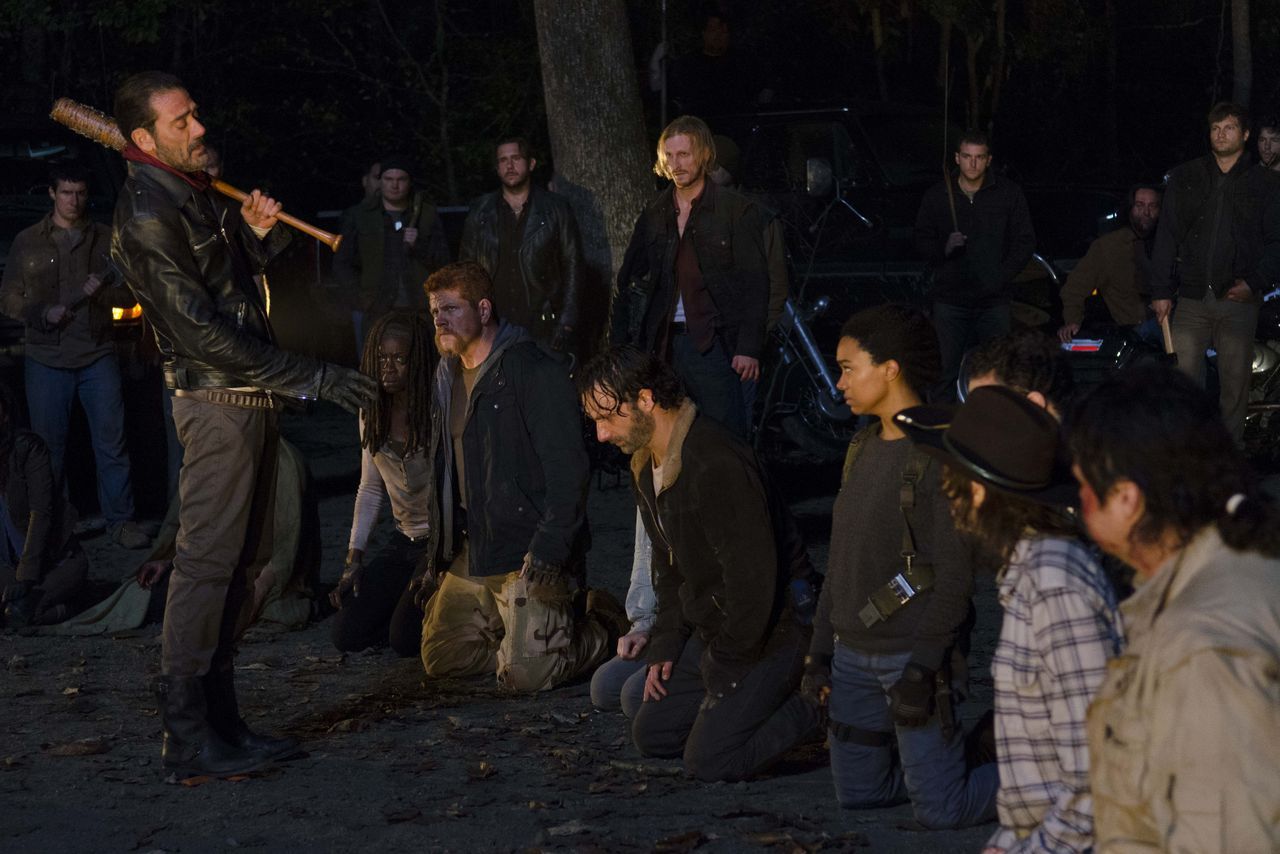 In one of the most divisive season finales in recent memory, The Walking Dead 's sixth season had viewers more than a little frustrated as new villain Negan—played by Jeffrey Dean Morgan—appeared to kill off one of the show's main characters. Who bit the dust? Well, you'll just have to wait until Season 7 in October.
For a show with immense fan goodwill and mammoth ratings to prove it, it was a rare misstep for the AMC zombie drama. Social media was alight with negative reactions and some even threatened to quit watching the show.
Now showrunner Scott Gimple is attempting to temper the backlash, telling fans the show's producers aren't "trying to f**k with you."
Gimple reacted to the overwhelming feedback at a screening of the Season 6 finale Tuesday, hosted by Ghostbusters director Paul Feig.
Asked how faithful he feels he needs to be to Robert Kirkman's comic book series on which the show is based, Gimple said: "We never intend to fuck with people. You all just saw the episode and I want to go on record and say we were not trying to f**k with you."
According to Variety, he added: "We have 153 issues of story to draw from. I think it's an amazing thing to have that as a basis. We may be remixing it, enhancing it, emphasizing parts of it, but I feel it only makes the tapestry richer. It is the story from the book but we are doing it in different ways."
Though viewers still have an agonizing four-month wait to find out the identity of Negan's victim, some eagle-eyed fans believe they've worked out the secret by analyzing the use of camera techniques in the episode. ( Please don't let it be Michonne.)