'The Walking Dead' Season 8 Spoilers: Who's Going Blind in Episode 11?
The Walking Dead Season 8 continues Sunday with episode 11, "Dead Or Alive Or." The plot developments continue to leave us with questions. How is Maggie handling the Hilltop? What's going on with Father Gabriel?
All these questions and more are answered in the latest SPOILER report from The Spoiling Dead Fans. Those who don't want to know the truth should turn back now.
Let's start with TWD's most dire situation. Father Gabriel and Harlan Carson are travelling to the Hilltop, but don't have much luck on their journey. After their car breaks down they locate the antibiotics Carson thinks can help Gabriel (for now), but it's not long before the Saviors catch up to them. They decide to punish the escapees for their daring act. Carson is shot and killed, and Gabriel is taken prisoner.
Gabriel's medical situation doesn't look great either. While medicine will likely help in some capacity, Carson admits before his death he's not sure if it's what Gabriel truly needs. Based on his behavior, Father Gabriel appears to be going blind. All things considered, then, safe travel to the Hilltop is now totally out of the question.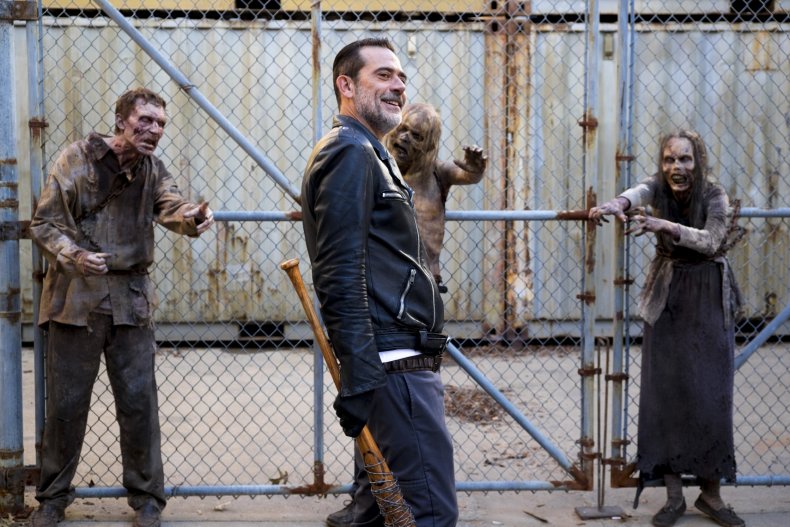 Speaking of the Hilltop, Maggie faces a moment of crisis with her community. Frustrated by complaints from her imprisoned Saviors, she decides to let them out of their cell under supervision. As a tradeoff, she cuts their rations.
The Grimes' plot transitions to the Hilltop as well, and that's when Maggie and Enid first learn of Carl's unfortunate fate. Enid expectedly takes the news very hard. Amidst the sadness, we see Eugene's bullet factory at the Sanctuary still in full swing. He and Negan devise a plan to taint guns with walker guts and attack the Hilltop. Elsewhere in the episode, Tara pulls a gun on Dwight but is interrupted before she can kill him.
Just like every week, these spoilers only respond to specific questions from The Walking Dead community and are not a reflection of the entire episode. However, they often serve as a pretty good summary of events in case you miss something when the episode airs.
The Walking Dead Season 8 continues with episode 11 on March 11.
What are your thoughts on these spoilers for episode 11 of The Walking Dead? Will Gabriel go fully blind, or will he die from his infection? Tell us your predictions in the comments section!
'The Walking Dead' Season 8 Spoilers: Who's Going Blind in Episode 11? | Gaming