'The Walking Dead' Season 9 Casts Cassady McClincy As Lydia - Who Is She?
The Walking Dead Season 9 has found its Lydia according to a casting update from The Hollywood Reporter. The fan-favorite character will be played by Love, Simon's Cassady McClincy for an undetermined amount of time.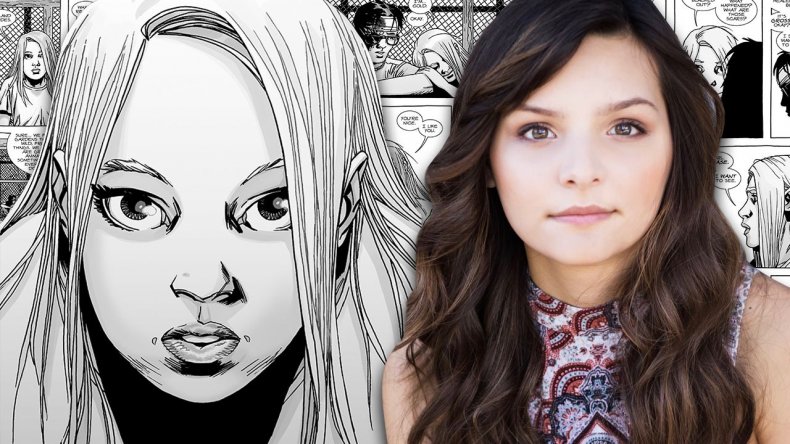 Lydia occupies a critical role in The Walking Dead comic series as the love interest of Carl Grimes. She's also the daughter of Alpha, the leader of Rick's next main adversarial community, the Whisperers. As announced during San Diego Comic-Con in July, Alpha will be played by Minority Report's Samantha Morton.
McClincy's casting serves as yet another confirmation that the Whisperers arc will be a major focus of the upcoming batch of episodes. That being said, with Carl Grimes now dead on the small screen and his father leaving the show next year, Lydia's TV portrayal has the potential to be very different from her first incarnation. Will she be the love interest of a different Alexandria resident? How will she clash with a character like Enid, who many fans assumed would replace Lydia in AMC's adaptation? The Walking Dead TV series has diverged more and more from its printed source material in recent years, and Lydia's Season 9 debut proves that point even further.
Alongside the casting of McClincy, AMC has also filled roles for Tammy Rose, who is described as "a salt-of-the-earth Hilltop resident." On the Saviors' side, Jed and Justin have trouble falling into line with Rick's peaceful community.
The Walking Dead Season 9 takes place several years after the events of Season 8. Despite Negan's capture being a distant memory for some, the villain still resides in a cell inside Alexandria's walls. As the last moments of the Season 8 finale suggest, characters like Maggie, Daryl and Jesus don't take much solace in knowing one of their nemeses has been spared by Grimes.
The Walking Dead Season 9 premieres Oct. 7 on AMC.
Are you surprised to hear that Lydia will be introduced in The Walking Dead Season 9? How will her character change now that Carl's out of the picture? Tell us in the comments section!