'The Walking Dead' Season 9 Episode 13 Spoilers: Highwaymen & is Beta Dead?
The Walking Dead Season 9 episode 13 is nearly here, and the experts at The Spoiling Dead Fans have the full details. In this week's SPOILER report, learn the first info about the Highwaymen and Beta's questionable fate.
The episode begins with Daryl, Connie, Lydia and Henry running away from the destroyed Whisperer camp. Knowing that Alpha is aware of Hilltop, the group agrees they can't go back. There's brief talk of splitting up, but Connie suggests she has a plan and everyone follows. Assuming Alpha will send out a group to look for her daughter, they wait for the herd to pass. Along the way, they stumble across a dilapidated office building that used to be occupied by Magna. There are lots of stairs inside, which helps Daryl and the others weed out the Whisperers from the walkers.
This plan devolves into inevitable conflict with the Whisperers, which Lydia refuses to participate in. Understanding that she'd just get in the way, Daryl tosses her and Dog in a nearby closet. When Beta and company get there, Daryl attacks Beta and initially fails but eventually pushes the enemy down an elevator shaft. Henry is also stabbed, but he's saved by Dog and Connie. The group decides to go to Alexandria. While it appears Beta may be dead, his eyes open and he stands up.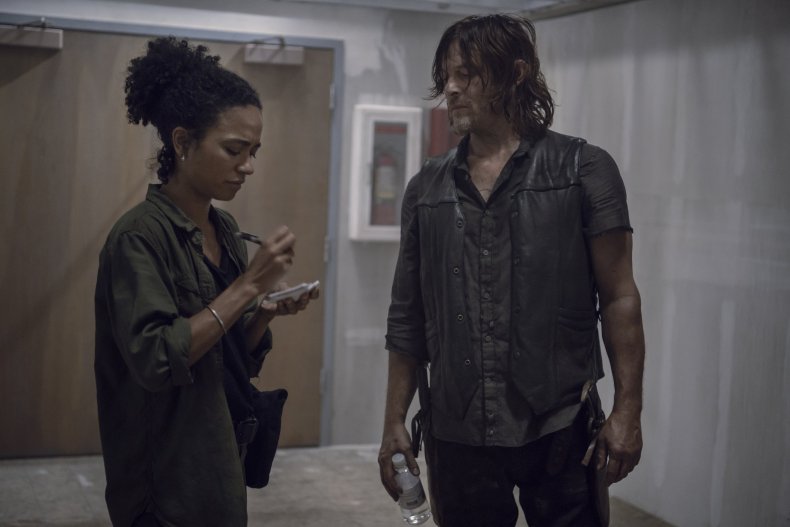 Over at the Kingdom, Carol gets a letter from a leader of a group called the Highwaymen. Fans might recognize their symbol from the back of this road sign in episode 12. In simple terms, they feel they control the roads leading up to the Kingdom, so they steal things and demand ransom for use of the space. Because the Kingdom has nothing to offer, Carol devises a deal where the Highwaymen protect the roads heading into the fair. In return, they'll be given access to its supplies. There's lots of theatrics, but the two parties eventually agree.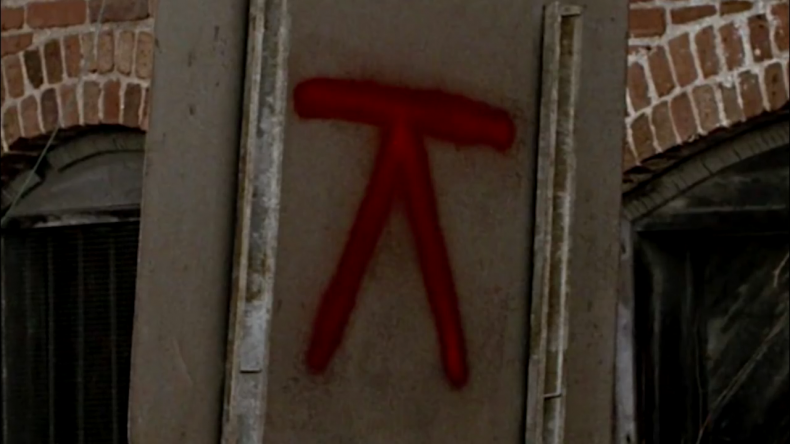 Not a lot happens in episode 13 but, there are some big turns in terms of plot development. As Beta continues to establish himself as a threat, might he eventually become more of a concern than Alpha? Also, with the TV-exclusive Highwaymen in the mix, how might some established stories change? Alpha likely has some nefarious plans in store for the fair, but will she be able to enact them if this new crew is guarding it? There's just enough trickery here for both new and longtime fans to remain in suspense. There are lots of plot threads in play that we've never seen, so future events could play out in some rather curious ways.
The Walking Dead continues on AMC March 10.
What are your thoughts on these latest spoilers for The Walking Dead? How might the Highwaymen change the original story? Tell us in the comments section!