'The Walking Dead' Season 9 Online: Where to Watch & How to Stream Episodes
The Walking Dead Season 9 begins Oct. 7 at 9 p.m. local time on AMC, and that means Rick Grimes' final episodes have arrived. With that in mind, this quick guide helps cord cutters find free or cost-effective ways to stream every moment online as it happens.
Where To Watch 'The Walking Dead' Season 9 Online
If you're looking for an actual livestream that happens concurrently with the traditional cable air time, you're in luck. AMC and various cable providers have a few options to help you out. You'll need a cable login to access these services, but a family member or friend should have one if you don't already.
Cable Provider Streaming: Here's a list of major cable providers with links to their respective streaming sites. Just log in with the right credentials, search for AMC and the viewing experience should be similar to traditional TV.
These cable providers and many more, including AT&T U-Verse, also have mobile apps as well. Just search the App Store or Google Play for your chosen provider, and it's likely an app will be available.
Watch via AMC Live: In addition to cable provider websites, AMC also has its own livestream called AMC Live. Sign in with cable provider credentials to watch AMC shows like The Walking Dead as soon as they air on the following devices:
Third-Party Streaming Options: In addition to cable providers, digital providers like Sling and PlayStation Vue also feature AMC in their channel lineups. For Sling you'll need to pay at least $25 a month for the Sling Orange plan. PlayStation Vue is far more expensive at $45 for its basic access plan. Either service offers mobile and desktop apps that will get you the content you want.
How to Watch 'The Walking Dead' Season 9 on Demand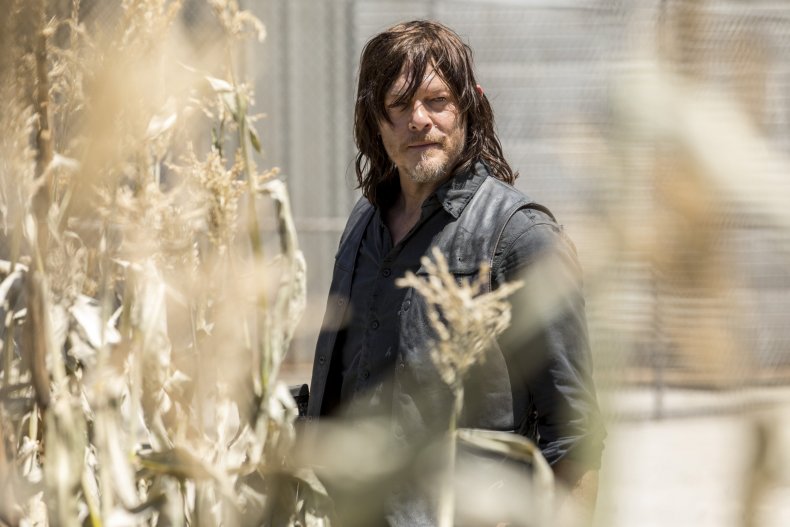 If you're looking for on demand episodes as opposed to live ones, you can use any of the cable provider websites linked above with the proper login. There's also the AMC app (on desktop, iOS and Google Play ) as well. Episodes are generally available the day after air, and they support features like AirPlay and Chromecast for TV viewing.
It should also be noted that if you sign up for AMC Premiere via your cable provider, for $4.99 a month, you'll gain on-demand access to new episodes via the app as soon as they start airing live.
The Walking Dead Season 9 will also eventually make its way to Netflix as well, but those episodes won't be made available until close to the premiere of Season 10.
Unfortunately all these methods won't work for everybody, but we hope this guide helps you find a way to watch The Walking Dead that suits your situation.
What are you expecting to see during The Walking Dead Season 9? Is Rick Grimes truly gone for good? Tell us in the comments section!