'The Walking Dead' Season 9 Trailer & Premiere Date Revealed at SDCC 2018 Panel
The Walking Dead Season 9 returns October 7 and will be immediately followed by new episodes of The Talking Dead. The news was revealed alongside a trailer at San Diego Comic-Con (SDCC) Friday afternoon.
There's a ton to unpack in the five minutes of footage, but the general tenor of the clip suggests that group division is a major theme in Season 9. As we saw in the closing moments of Season 8, Daryl and Maggie didn't take too kindly to Rick's leadership in the post-Savior era. While there's an air of stability at Alexandria, there's also confrontation within its highest ranks. Maggie questions why she was ignored at the time of Negan's near-death, while Rick feels insecure enough to ask Negan for help.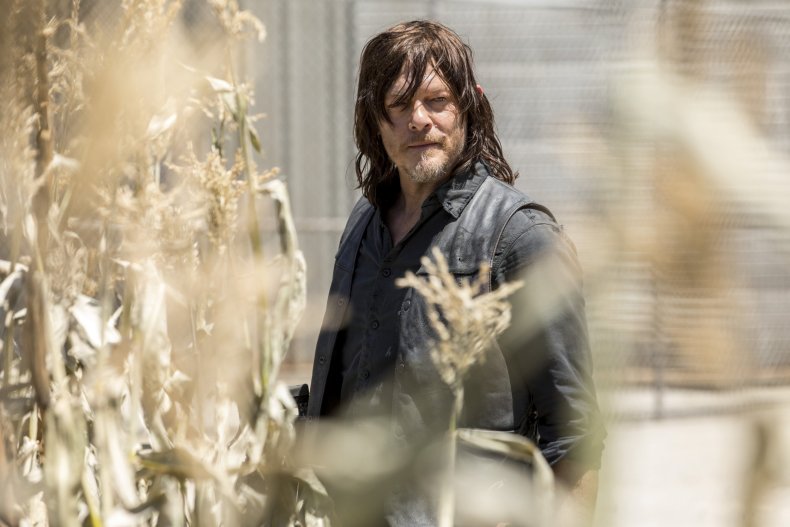 SDCC trailers often focus on new character reveals and returns, and this one is no different. In the closing minutes, viewers get a first glimpse at Magna's Richmond group. Chiefly, we know Luke will be played by Fantastic Beasts actor Dan Folger. Yumiko will be portrayed by Eleanor Matsuura of Wonder Woman. For those unfamiliar with The Walking Dead comics, Magna and her crew become friendly with Rick and other members of Alexandria during the community's confrontation with a new threat named Alpha. Alpha will be played by Minority Report's Samantha Morton in the TV adaptation, while Spring's Nadia Hiker will bring Magna to life.
As far as The Walking Dead Season 9 is concerned, the biggest question among fans revolves around the fate of Rick Grimes and Maggie Greene. With contracts for both Andrew Lincoln and Lauren Cohan expiring, we imagine the former partners will build toward an epic confrontation. As Negan teases in the trailer, peace in Alexandria can only last for so long.
The Walking Dead Season 9 premieres October 7 at 9 p.m. on AMC.
Are you looking forward to The Walking Dead Season 9 after watching this trailer? Will Rick and Maggie wind up killing each other? Tell us in the comments section!