'The Walking Dead' Series Finale Set for 2022, Carol & Daryl Spinoff Coming
The Walking Dead will finally end after 12 years on the AMC airwaves, but not before a wide assortment of episodes conclude the story that will later expand with additional spinoffs. AMC announced Wednesday afternoon that the series will end after Season 11, which will feature a whopping 24 episodes in addition to the six bonus episodes designed to cap off the current Season 10. The series finale is expected to air in late 2022.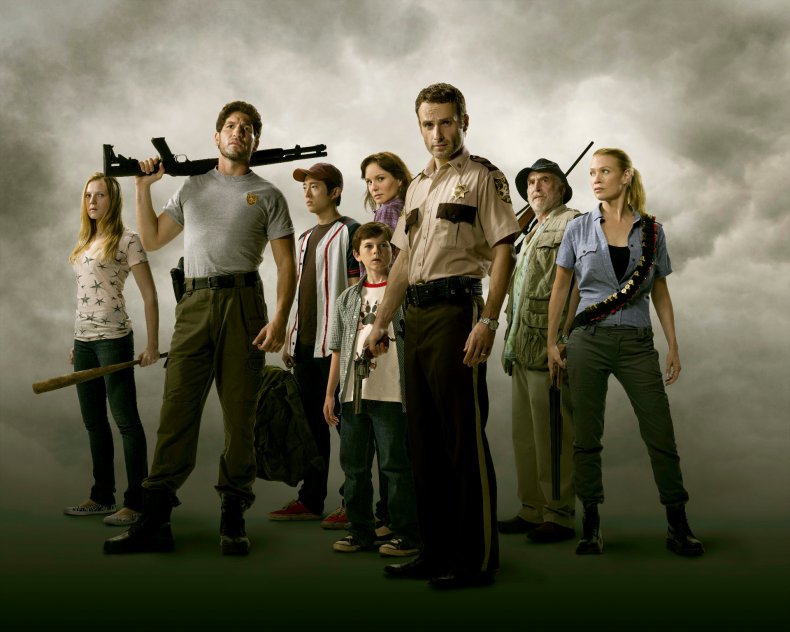 However, while fans may be preparing to say goodbye to the narrative initially established by Rick Grimes in 2010, AMC has also announced that a spinoff focused on popular characters Daryl Dixon (Norman Reedus) and Carol Peletier (Melissa McBrude) won't be far behind. The new series, helmed by Walking Dead showrunner Angela Kang and Walking Dead chief content officer Scott M. Gimple, is expected to premiere in 2023. In addition, a new Tales of the Walking Dead series will tell self-contained stories set in the larger Walking Dead universe.
"The Walking Dead made television history, and is one of those rare creative works that has given life to an entire content universe that is still in the early stages of growing and entertaining both new and established fans," said Ed Carroll, chief operating officer of AMC Networks. "We can't wait to bring viewers this expanded final season of The Walking Dead over the next two years, and launch the fourth series in the history of the franchise, focused on the beloved Daryl and Carol characters, with the incredibly talented Norman Reedus, Melissa McBride, Angela Kang and Scott M. Gimple.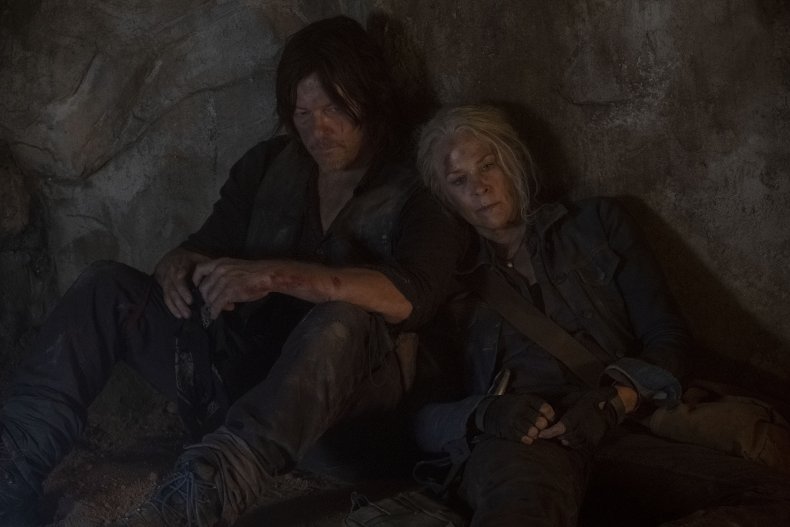 As for McBride and Reedus, they're excited to embark on their new project. "I've always enjoyed working so closely with Norman throughout these many seasons. In playing Carol, and as a viewer of the show, I've also long been intrigued with 'Daryl and Carol,' and by what so early on between them, even then, felt somehow bound," said McBride. "Daryl's relationship with Carol has always been my favorite relationship on the show (sorry Rick)," Reedus said. "I love the way these characters interact and relate to each other on so many levels and can't wait to see where their ride goes from here."
In its decade-long tenure, The Walking Dead has been privy to multiple accolades including being the #1 cable series launch of its time and the first cable program to be the #1 show on all of television. While public favor for the series started to wane following major character deaths at the start of Season 7 in 2016, it has maintained a loyal fan base that remains invested in its plot. That plot still has 30 episodes left under its belt, and will be long remembered as one of the most influential TV shows of the modern era.
The Walking Dead Season 10 finale is set to air October 4 on AMC.
Are you surprised The Walking Dead is going to end after Season 11? Will you watch the Carol and Daryl spinoff? Tell us in the comments section!