Could the Letter 'A,' the Helicopter and Andrew Lincoln's Farewell Suggest Rick Doesn't Die on 'The Walking Dead'?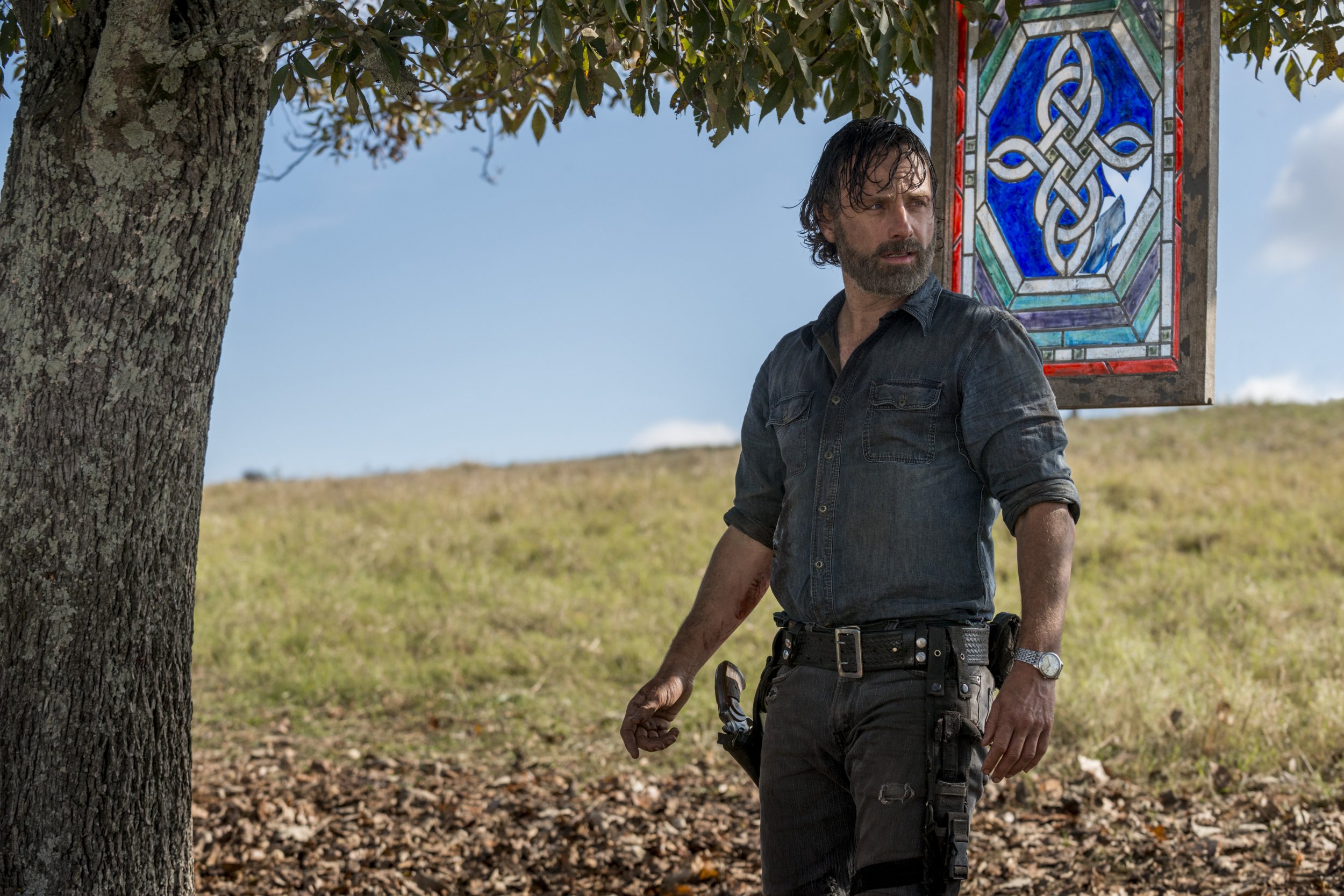 Could Rick's exit involve a letter and a helicopter, which have both been seen in connection with Andrew Lincoln's character, in The Walking Dead Season 9?
That's the theory suggested by ComicBook.com Tuesday. As shown in a screenshot the publication posted, the helicopter in the Season 9 trailer (above) has an "A" on it. Rick has been kept in two places (a train car in Terminus and the shipping container by Jadis) with that letter on it. Could that helicopter be added to that list?
The trailer shows Pollyana McIntosh's Anne (formerly known as Jadis) working with the survivors and possibly talking to whoever is in the helicopter via radio.
Whatever's going on with the helicopter, Anne may know the most about it. "I think she's definitely got some ongoing situation with whoever is flying that helicopter," McIntosh told INSIDER in April.
The Season 9 preview also shows blood dripping from someone walking, and INSIDER suggested that could be Rick in July. What if those moments are connected and, like the theory suggests, Rick's departure comes via helicopter, perhaps when he's injured?
That could be one way for Rick to exit, considering Lincoln said his relationship with his character "is far from over" at the series' San Diego Comic-Con panel in July. If he doesn't die, there needs to be a good enough reason why he leaves Michonne (Danai Gurira) and his daughter, Judith, who's growing up, assuming she remains part of the show moving forward.
Showrunner Angela Kang addressed Gurira's character's journey after Lincoln's exit during the preview special of Talking Dead August 5. Rick and Michonne, who are raising Judith, are "in a good place together" when Season 9, Kang said. "They support each other's goals. They're not doing exactly the same things. Michonne has her own journey." That includes what happens after Lincoln's last episode.
"We're going to explore what that does to Michonne, and it's going to be a big part of her story going forward," the showrunner teased. "We will be exploring the different directions that Michonne goes, and it may not be exactly the way that you expect."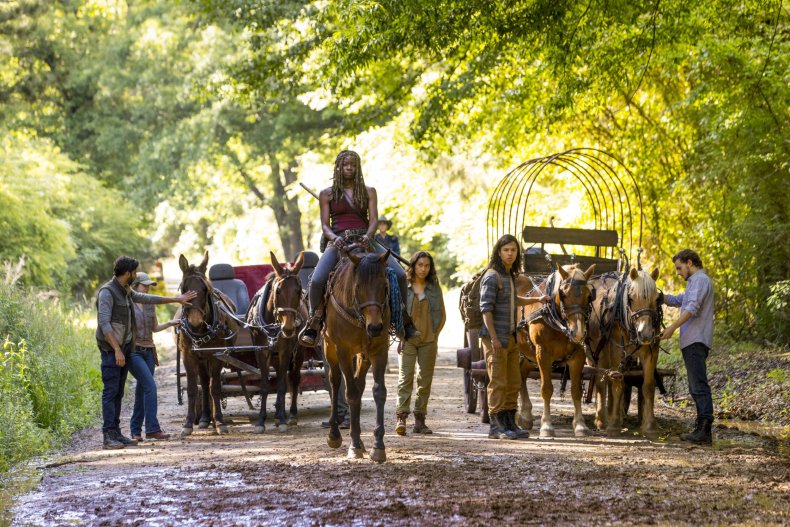 While Rick's farewell is still unknown, Lincoln's is not. "It was a nice pool party," Cooper Andrews, who plays Jerry, told ComicBook.com Thursday. "It was just a nice farewell and a big 'thank you' day for him."
The publication noted departing cast members usually have "Death Dinners." This difference doesn't mean Lincoln's character survived. He was the lead actor and played the characters whose journey the series has followed from the first episode.
The Walking Dead Season 9 premieres Sunday, October 7 at 9 p.m. ET on AMC.