'The Walking Dead' Star Lennie James Previews Season 7B: 'We're Getting Ready for War'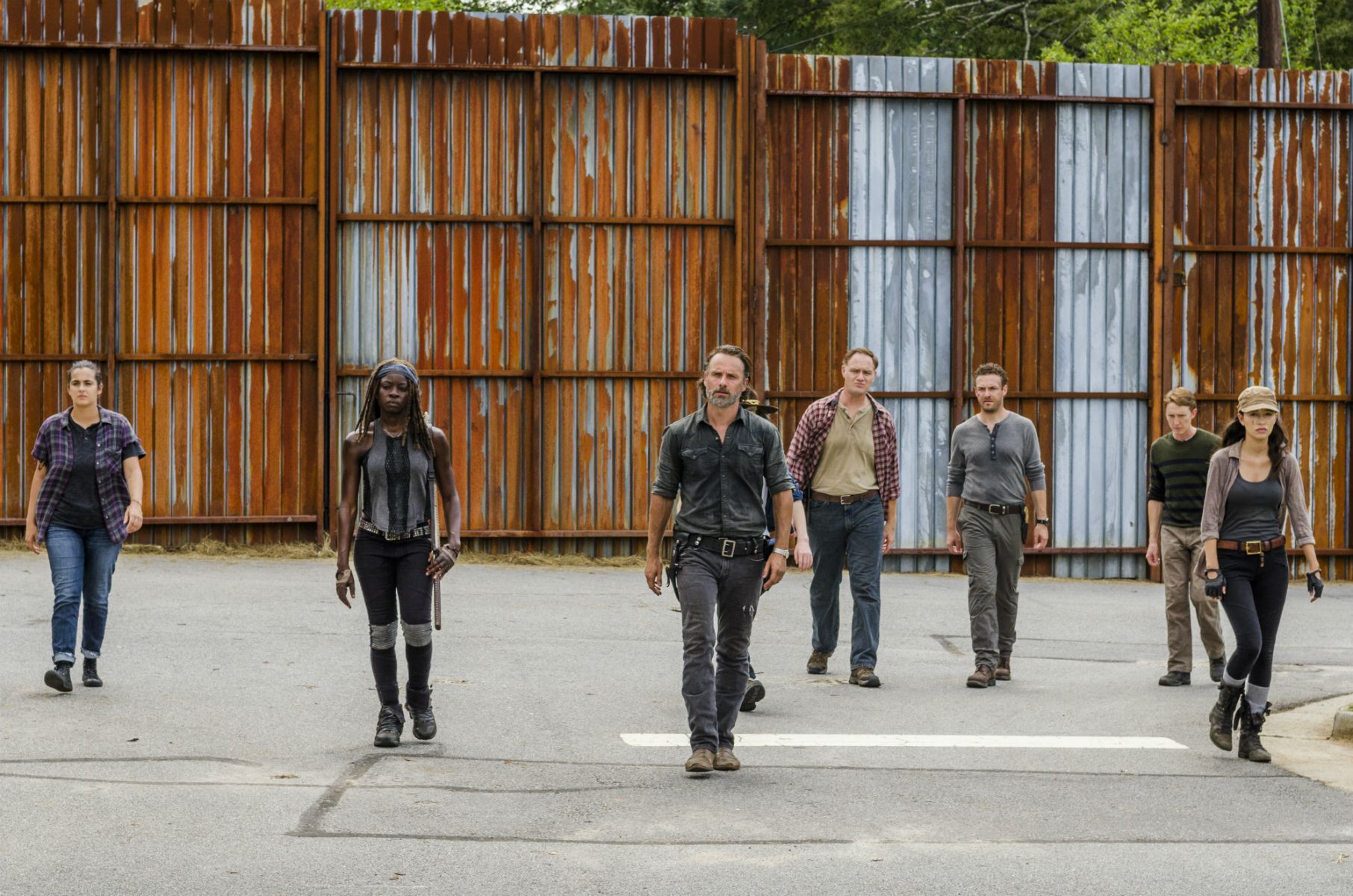 The hiatus is over, The Walking Dead fans. The hit AMC zombie thriller returns for the second half of its seventh season Sunday and bloodshed awaits—according to actor Lennie James, who plays conflicted Morgan Jones in the series.
The last we saw of Rick Grimes (Andrew Lincoln) and the rest of the core characters, there were rumblings of a surreptitious uprising against new villain Negan (Jeffrey Dean Morgan), who has proclaimed himself master of various survivor colonies through violence. One of those colonies is Rick's Alexandrian group, who learned the sheer brutality of Negan's megalomania. In the first episode of Season Seven, Negan murdered fan favorite Glenn and Abraham with his barbed wire baseball bat, Lucille, and spent the first half of the season reducing Rick to a broken shell of his former self through mind games.
The first half of Season Seven ended with Rick and his friends finally agreeing to fight back and go to war with Negan. But after realizing that Negan's army of Saviors is larger than they thought, they will have to play the long game.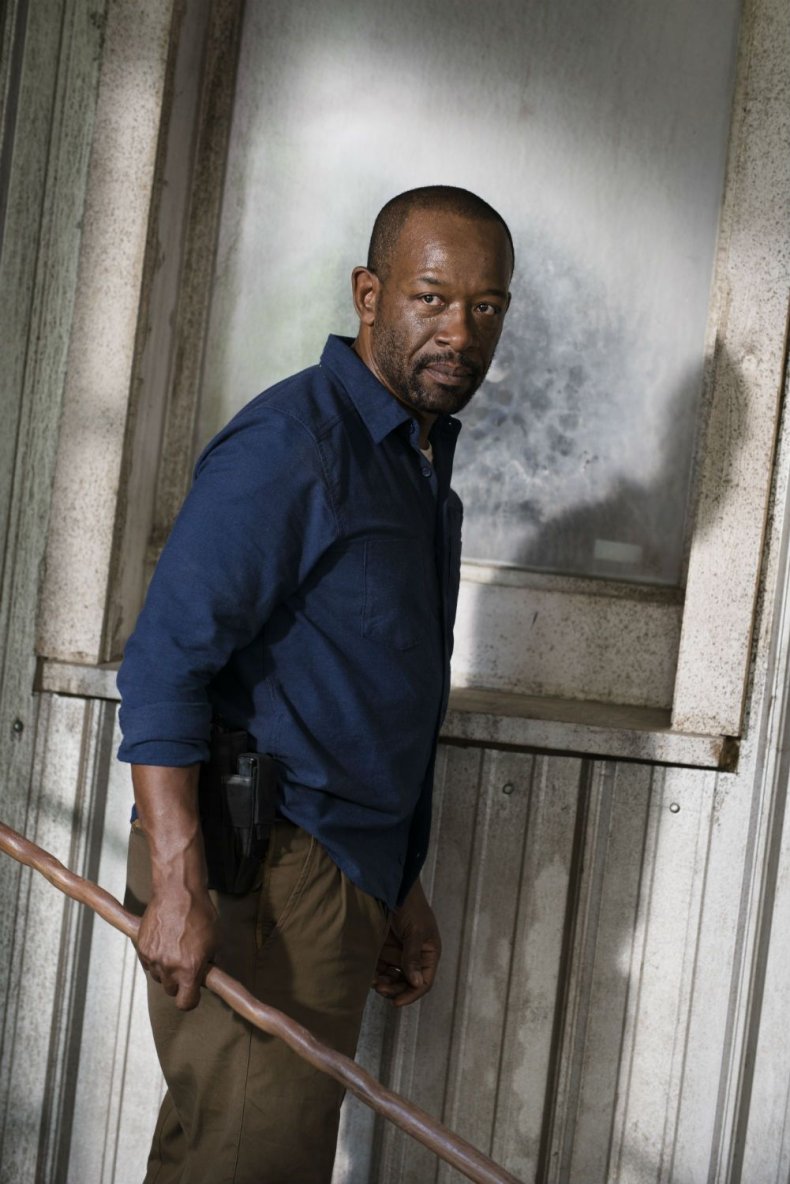 Related: Lennie James: 'Blade Runner 2049' Was More Secretive Than 'The Walking Dead'
Season Seven introduced Ezekiel (Khary Payton), the enigmatic leader of the Kingdom colony, which has also been forced under Negan's rule. But as the finale teased, Ezekiel's men are restless and want Morgan and Carol (Melissa McBride) to help convince Ezekiel to fight Negan and his Saviors too.
So, what can we expect in the second half of Season Seven? And what do the cast make of criticism of the first half? Here's what Newsweek learned from our chat with James in January:
Prepare for war
"We're getting ready for war," James says of the machismo-fuelled tension that is brewing between Negan and Rick, and Negan and Ezekiel. "Anyone that knows the comic books knows we're about to go into a couple of years of war. I don't know how that's going to pan out in the series."
Rallying the troops
With war on the horizon, the rest of the characters' allegiances to their respective leaders are tested. That means that some people will switch sides and shock viewers in the process. Surely, Michonne wouldn't turn her back on Rick?
"The second eight [episodes] is very much about meeting all the protagonists [in the war]," James says. "And there are certain events that are going to decide what sides people take on that. It's not going to be a clear division of labor. Some people are going to go to the dark side, who are going to take you by surprise, and some people are going to come over to the light."
Will it be more fast paced?
The Walking Dead was criticized last year by viewers who felt the pacing of the first half of season seven was too slow. James says the second half will "have a bit more action," but defends the show's slower pace.
"I think we've earned the right," he says. "I think it's earned the right to say, let's just take a second. There was a lot of people that needed to be introduced. There's people to get to know and [we have to flesh out] the worlds [in the show]."
James continues: "Introducing us to Negan isn't just about us meeting Negan and the immediate Saviors around him. His influence is massive and we are becoming aware how wide his influence goes out. Even people we haven't met [in the show] yet are paying their dues to Negan. We needed to take the time to do that."
But, don't worry, "shit happens in the second eight."
Related: What to Expect from 'Legion,' Marvel's Next Big Television Drama
Something sexy this way comes
As well as unexpected defections between the colonies, there is a very unexpected scene in the Season Seven finale, James teases.
"There's one point in the last episode that myself and Melissa [McBride] were reading sat next to each other on the plane, and both of us screeched when we got to it," he says.
"It's such a sexy moment—on all levels. It's so lovely. Both of us went, 'Oh, my God!'"
Who does the scene feature? Although James won't reveal the exact details of the scene, "it's about the arrival of a character," he says. "It's lovely. It's really lovely."
The Walking Dead returns Sunday (AMC) in the U.S. and Monday (FOX) in the U.K.