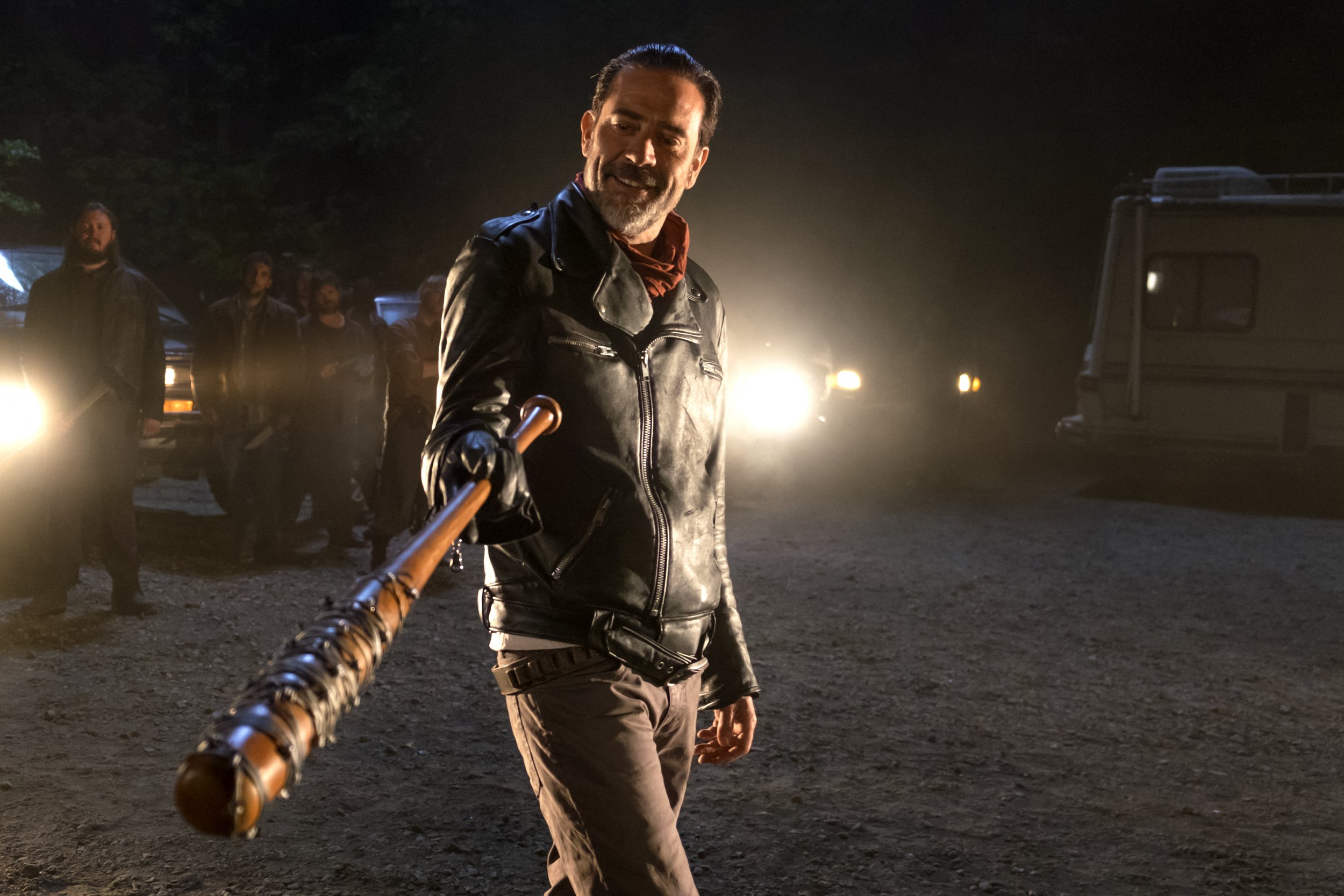 The Walking Dead star Jeffrey Dean Morgan is not happy with a T-shirt related to his character being pulled from U.K. stores over claims it is racist.
"Holy crap, people are stupid," he tweeted.
The apparel is a nod to Morgan's Negan, who joined the show in season six and immediately made an impact with viewers when he bludgeoned two of the show's long-running characters to death with his barbed-wire baseball bat, Lucille.
Negan picked his victim using the children's counting rhyme "Eeny, meeny, miny, moe."
Those words, along with a graphic of Lucille, were then printed on an official T-shirt stocked by U.K. chain Primark.
However, the store decided to stop selling the shirts this week following a complaint from an outraged customer.
Sheffield shopper Ian Lucraft said he was shocked by the "fantastically offensive" merchandise, because "Eeny, meeny, miny, moe," at one time, was used as a derogatory rhyme that referred to black people using the N-word. (A more wholesome derivative has the words "catch a tiger by the toe.")
"We were shocked when we came face to face with a new t-shirt with a racially explicit graphic and text," Lucraft told the Sheffield Star.
"This image relates directly to the practice of assaulting black people in America. It is directly threatening of a racist assault, and if I were black and were faced by a wearer I would know just where I stood."
A spokesperson for Primark said: "The T-shirt in question is licenced merchandise for the U.S. television series, The Walking Dead, and the quote and image are taken directly from the show. Any offence caused by its design was wholly unintentional and Primark sincerely apologises for this. Primark is currently removing the product from sale."