'The Walking Dead' The Story So Far... As Told by John Cleese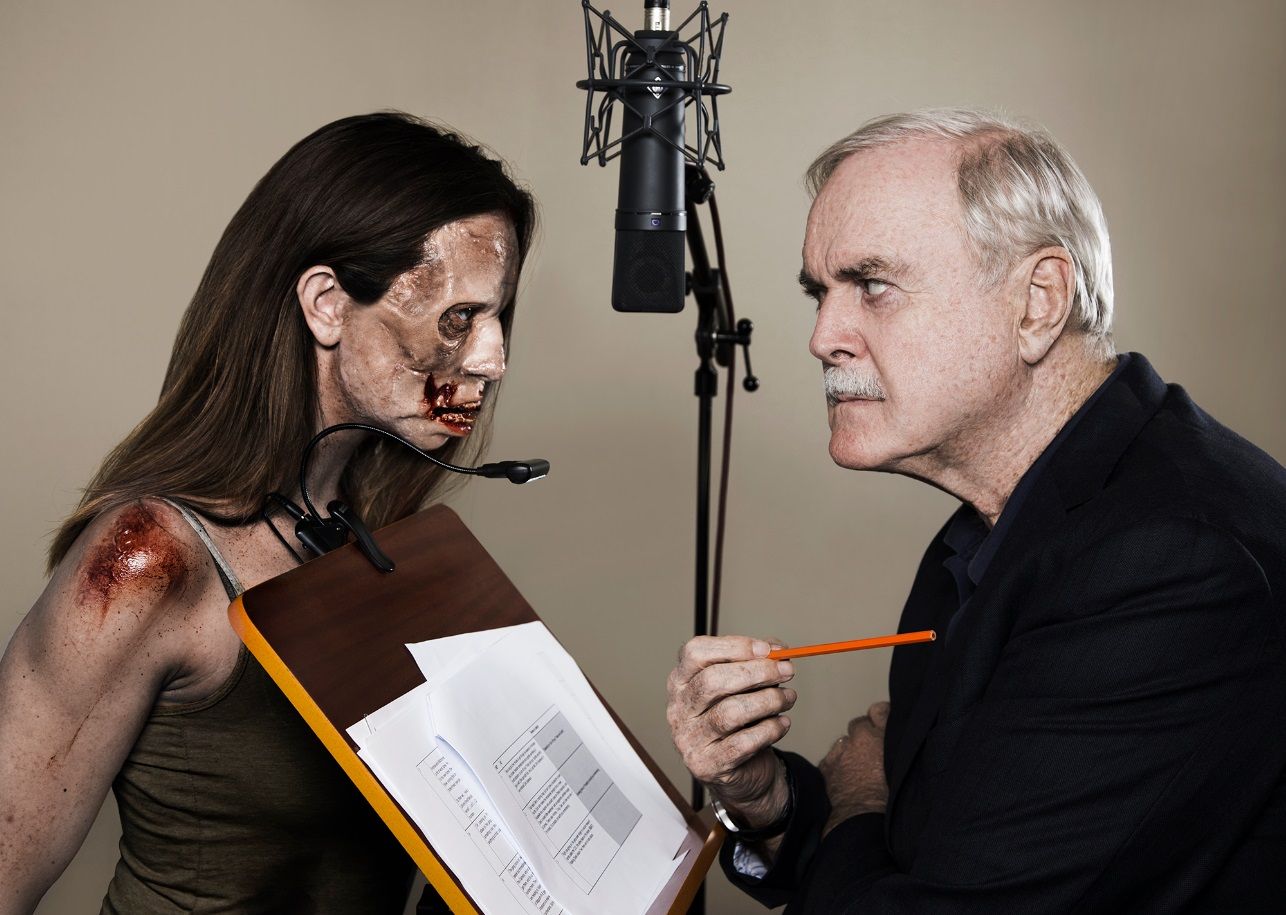 Have you ever watched The Walking Dead and thought: "What this show really needs is a lot more Monty Python-esque humor?" Well, you're in luck.
British comedian John Cleese has lent his irreverent humor to a new recap video to help you get caught up on the last six seasons of the hit zombie thriller, ahead of the season seven premiere Sunday.
The humorous video, released by NOW TV, sees Cleese describe brooding protagonist Rick Grimes (Andrew Lincoln) as "essentially Clint Eastwood but a bit more sensitive." The seemingly idyllic town of Woodbury seen in season three meanwhile gets "one star" on TripAdvisor from the comedian. Watch the recap below:
The Walking Dead may appear an unlikely staple on Cleese's DVR—but it turns out he is a big fan.
"I can't get enough of The Walking Dead. The beautiful scenery, the emotional depths of the characters and, most of all, the gentle sprinkling of horrific barbarism," the Fawlty Towers star deadpanned. "Hopefully fans will think the video is dead funny, and if not, I might just have to introduce them to Lucille personally."
We wonder what Cleese will make of the big reveal of new villain Negan's victim in the season seven premiere. The fates of 11 popular characters, including Rick, were left hanging in the balance at the end of season six in April as Negan (Jeffrey Dean Morgan) swung his barbed wire-covered baseball bat Lucille at one of their heads.
The Walking Dead season seven premieres Sunday at 9 p.m. on AMC in the U.S. and Monday at 9 p.m. on FOX in the U.K.