'Walking Dead: World Beyond' Cast and Character Guide
The Walking Dead is airing its season finale on Sunday (October 4), but that is not the last we will be hearing from the world of the AMC show. The finale is being directly followed by The Walking Dead: World Beyond, a new spin-off featuring a younger cast on an epic journey. Aliyah Royale and Alexa Mansour lead the cast of the new show as two sisters out to save their father, and they are joined by actors including Annet Mahendru and Nico Tortorella.
The Walking Dead: World Beyond cast and character guide
Aliyah Royale - Iris
Who is Iris: A resident of an enclosure called the Campus Colony, who after receiving a message from her father has to embark on a cross-country journey to save him.
"Iris was fearful when the apocalypse happened," the actor who plays her said to The Hindu, "[but] she just wanted to take care of people around her, including her sister."
Who plays her: Aliyah Royale, the 20-year-old actor in her second lead role after starring in CBS mini-series The Red Line last year.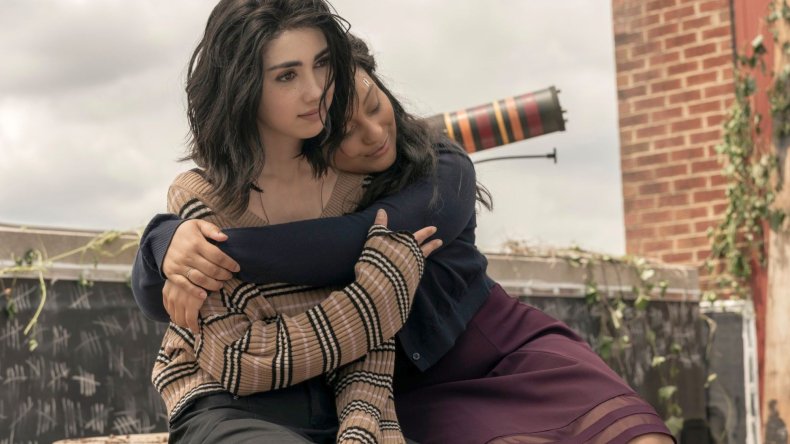 Alexa Mansour - Hope
Who is Hope: Iris' sister, haunted by a past in which she saw her mom die.
Who plays Hope: Alexa Mansour, previously seen in episodes of How to Get Away with Murder, Law and Order: SVU, and Bull, as well as the horror movie sequel Unfriended: Dark Web.
In a TV Guide preview of World Beyond, the series showrunner Matthew Negrete said of the actor: "Alexa just had this magnetism. She was edgy, but also kind of hilarious and really endearing. You couldn't help but root for her. "
Annet Mahendru - Huck
Who is Huck: An AMC character bio reads: "Huck is a friendly but tough-as-nails community security officer, with a warrior's spirit and a dry sense of humor....Despite experiencing some horrible things out in the world (as evidenced by the large scar across her cheek), she's managed to keep her faith in people, and it's paid off ."
Who plays her: Annet Mahendru, who broke out in the recurring role of Nina Krilova in The Americans.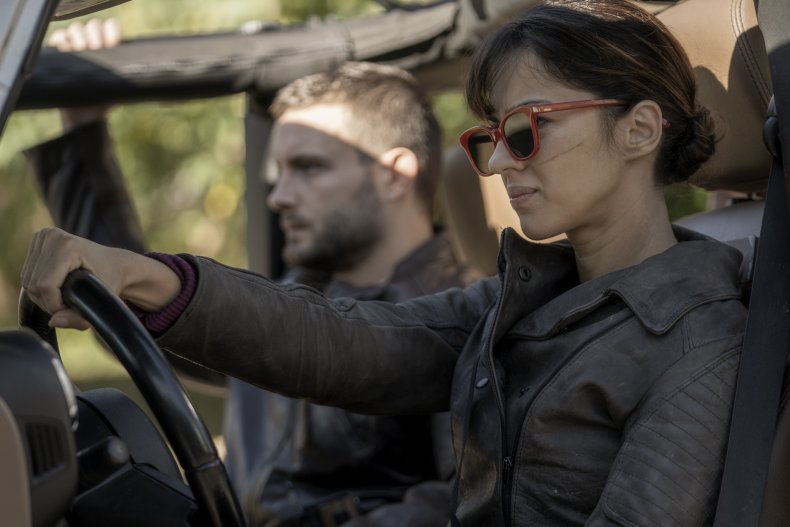 Nico Tortorella - Felix
Who is Felix: A community security officer like Huck, who was taken in off the streets by Iris and Hope's father when he was young, and as such wants to pay him back by helping the girls find him.
Who plays him: Nico Tortorella, the actor who previously appeared in Scream 4 and Younger—and made a memorable appearance as queen Olivette Isyou in Secret Celebrity Drag Race.
Of their new character, Tortorella said to CBR: "Felix is very much so a hero. He protects the people around him in a way that's contradictory to the stereotype of what a gay character usually is on television. And that's why I was really excited to play this role."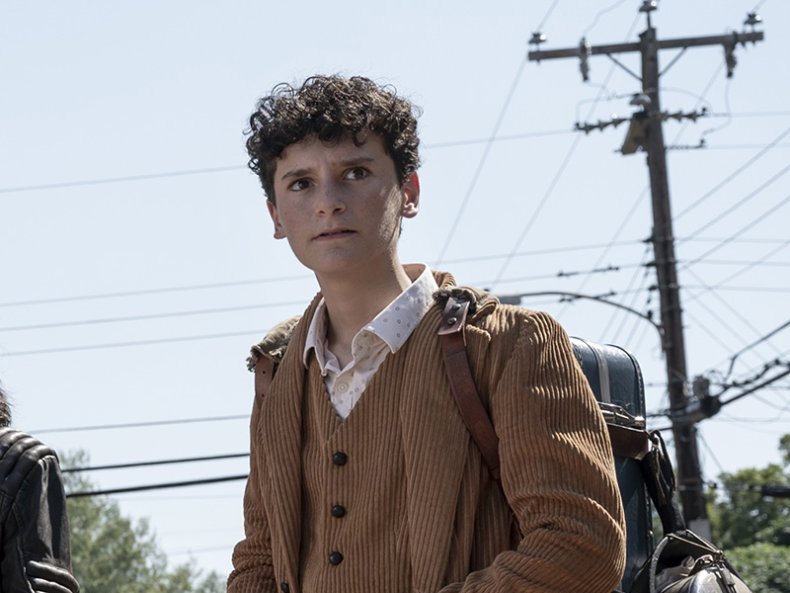 Nicolas Cantu - Elton
Who is Elton: A very zen teenager, who agrees to join the team on their trip to continue his scientist parents' work.
Who plays him: Nicolas Cantu, who is better know for his voice work on shows like The Powerpuff Girls, Sofia the First and Dragons: Rescue Riders.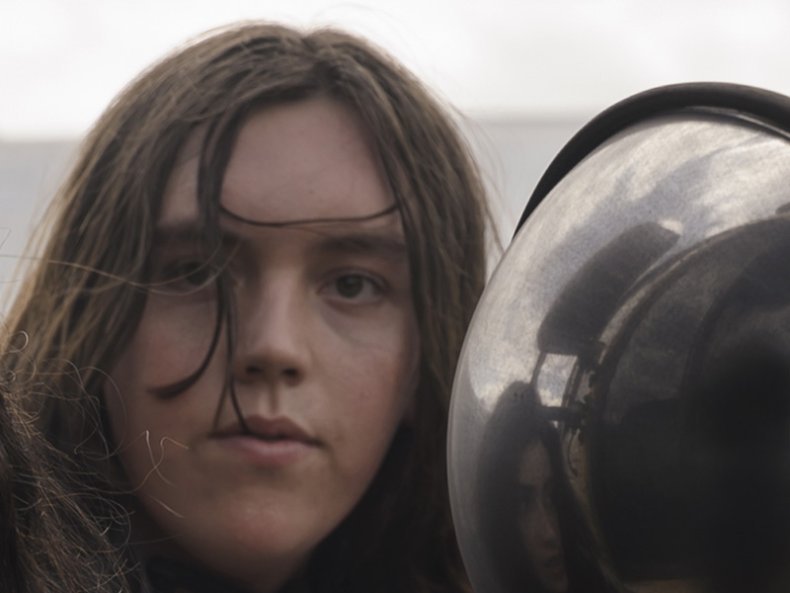 Hal Cumpston - Silas
Who is Silas: A shy and troubled teen who works as a janitor in the community after being shunned when some people learned of his dark past.
Who plays him: Hal Cumpston, whose only previous project is Bilched, a film he wrote and starred in.
Walking Dead: World Beyond starts on Sunday, October 4 at 10:05 p.m. ET / 9:05 p.m. CT on AMC.