Wall Street Bonuses Rose by 1,217% Past 35 Years, if Minimum Wage Kept Pace It'd Be $44 an Hour
Wall Street employees have seen earnings grow exponentially over the past several decades while the federal minimum wage has remained stagnant.
A new analysis released Monday by the Institute for Policy Studies found that Wall Street bonuses have surged by 1,217 percent in the past 35 years. If the federal minimum wage had kept pace, rising at the same rate, it would be $44 an hour today.
"The total bonus pool for 182,100 New York City–based Wall Street employees was $31.7 billion—enough to pay for more than 1 million jobs paying $15 per hour for a year," the new report said.
Currently, the federal minimum wage is set at just $7.25 an hour. It was last raised more than a decade ago, back in 2009. That marks the longest period that the wage has remained stagnant since it was first implemented in 1938. Progressive Democrats aim to raise the wage to $15 an hour, but moderate Democrats have pushed back—suggesting a more modest increase to $11. Meanwhile, Republicans either oppose any increase or have backed a raise to just $10 an hour.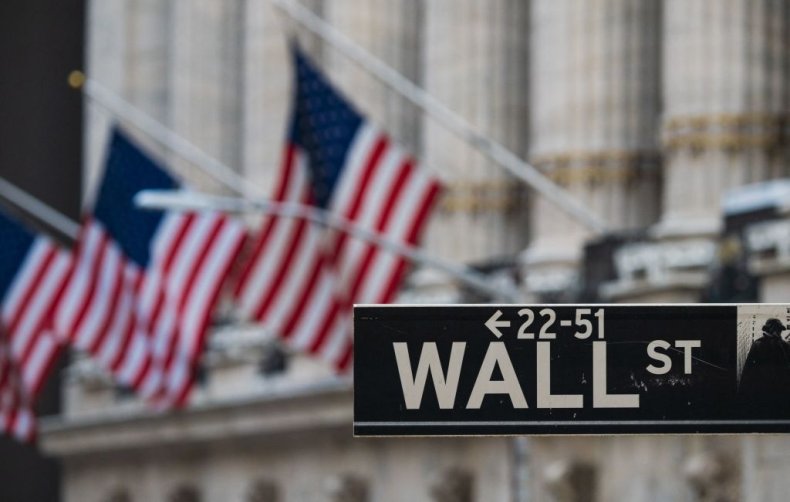 "These [Wall Street] bonuses come on top of salary and other forms of compensation," the new analysis said. "The average salary (with bonuses) for all securities industry employees in New York City was $406,700 in 2019. At the very top end, CEOs of the top five U.S. investment banks hauled in an average of $27.9 million in total compensation in 2019."
Senator Bernie Sanders, a prominent progressive independent from Vermont, tweeted Monday about the comparison between the Wall Street bonuses and the federal minimum wage. The former Democratic presidential candidate has long pushed for higher taxes on the wealthy and raising the minimum wage.
"Since 1985, the average Wall Street bonus has gone up 1,217%. If the federal minimum wage had increased at the same rate as Wall Street bonuses, it would be $44/hour. Instead, it's remained stuck at $7.25 an hour for 12 years. We must raise the minimum wage to at least $15/hour," Sanders wrote on Twitter.
The new report comes after previous analysis has shown that billionaires' wealth grew dramatically during the coronavirus pandemic, even as millions of Americans lost their jobs and struggled to feed their families. Estimates show that just 647 billionaires gained at least $1 trillion in wealth in 2020.
President Joe Biden and Democrats continue to push for raising the federal minimum wage to $15, but with a 50-50 split Senate and moderate Democratic opposition, the possibility of such a substantial raise appears remote. Biden also aims to raise taxes on households earning more than $400,000 annually, but Republicans have already pushed back against that proposal.
When it comes to the American people, however, polling generally shows bipartisan support for raising taxes on the wealthy. A new poll released Tuesday by Vox and Data for Progress showed that 72 percent of Americans believe it is "unfair" that wealthy Americans got richer during the pandemic.
Newsweek reached out to the White House and Sanders for comment but did not hear back before publication.