Wall Street Muted as Investors Recover From Selloff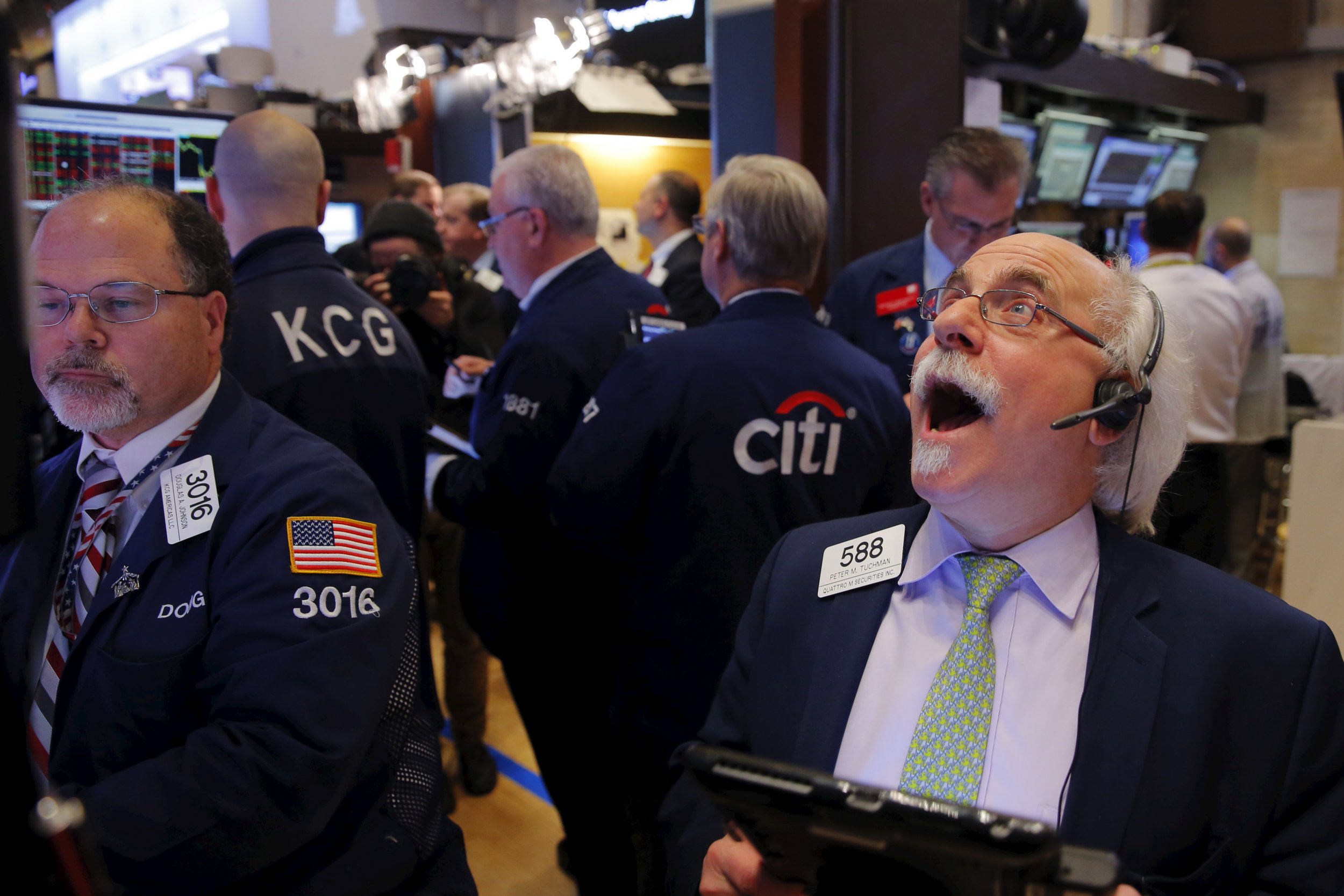 (Reuters) - U.S. stocks recovered on Tuesday from a bruising selloff on the first trading day of the year, but early gains evaporated as investors remained wary of a global economic slowdown.
The shaky start to the year was also underpinned by a fall in crude oil prices. Energy stocks dragged the S&P 500 down, with Exxon and Chevron weighing the most.
Healthcare stocks, however, provided some support, boosted by Gilead and UnitedHealth.
Global stocks plunged on Monday, with the Dow making its worst start to a year since 2008, after weak factory data out of China and the United States.
The slide prompted the People's Bank of China to inject $20 billion in a bid to stabilize its markets.
"I see 2016 being a year of flat to declining U.S. stocks because there are no catalysts to raise prices," said Mohannad Aama, managing director, Beam Capital Management in New York.
"There will not be any major catalysts to warrant a recession and by extension deep declines, but we don't see any catalysts for the upside either," he said.
At 11:07 a.m. ET (1607 GMT), the Dow Jones industrial average was down 8.42 points, or 0.05 percent, at 17,140.52, the S&P 500 was up 2.85 points, or 0.14 percent, at 2,015.51 and the Nasdaq Composite index was up 8.43 points, or 0.17 percent, at 4,911.52.
Six of the 10 major S&P sectors were higher, led by a 0.82 percent rise in health stocks.
Gilead rose 1.7 percent to $99.66 after its experimental hepatitis B drug was found safer than but as effective as its approved treatment, Viread.
Eli Lilly reversed course to trade up 1.7 percent at $84.24 after the drugmaker said its diabetes treatment grabbed market share in the fourth quarter.
First Solar was up 7.7 percent at $71.86 after Goldman Sachs upgraded the stock to "buy".
Advancing issues outnumbered decliners on the NYSE by 1,705 to 1,256. On the Nasdaq, 1,476 issues rose and 1,137 fell.
The S&P 500 index showed three new 52-week highs and five new lows, while the Nasdaq recorded 13 new highs and 34 lows.